Download Proton Bus Simulator APK for an exciting 3D experience as a bus driver. Safely convey your passengers from bus stations to their final destinations.
About Proton Bus Simulator
Proton Bus Simulator is a fun 3D driving game that mirrors the life of a bus driver and allows the player to get the experience on their mobile devices. The game puts you directly behind the bus's wheel and lets you keep to the regular schedules. Hence, you'll have to obey all the traffic rules and regulations, pick up and stop for passengers across various stations and ensure all your customers are delighted with your service. But, of course, the most important of these objectives is to keep to the traffic.
The game also has a unique control system, making it easy to control the bus, even on windy roads. You'll be able to get a personalized space when playing, depending on your game style. You can select between buttons, wheels and your device accelerometer. Hence, you can use arrow buttons if that's comfortable enough for you. Otherwise, you can set it to the steering wheel or tilt your phone sideways to control the bus using the accelerometer.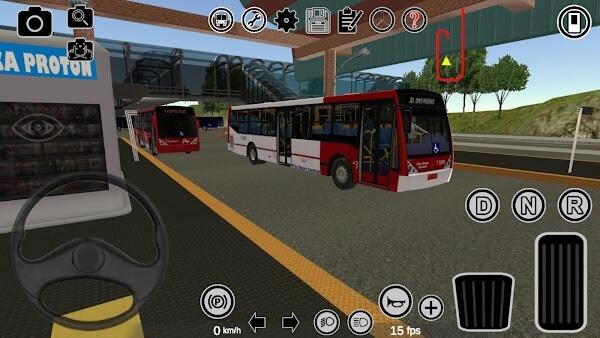 Before you start a game, you can select your preferred bus from a list of buses available in the game. The game also gives you direct control of the bus design and the schedule of the route you'll take. Once you sit in the driver's corner, you'll begin the mission and navigate the city. If you forget to stop at a bus stop, the passengers will get angry, and it will reduce your game rewards; the same way, when you disregard traffic signs, you'll not get your full reward.
Proton Bus Simulator is a product of MEP Games. It's a free game that you can install and play without paying any dime. It's available in English, and the content is available for all ages, so even kids can watch and play the game without supervision. Proton Bus Simulator has quite a reputation online, with over a million downloads on Playstore and an impressive rating from thousands of its reviewers.
How to Play
The game has similar gameplay to other bus simulation games (if you've ever played any). You'll assume the role of a diligent and skilled bus driver, so your task is to convey passengers safely from the bus stations to their destinations. You'll be rewarded based on your customer satisfaction, so you'll make more money when you carry more passengers and they are happy with your service. Conversely, unhappy passengers will cause a reduction in your earnings.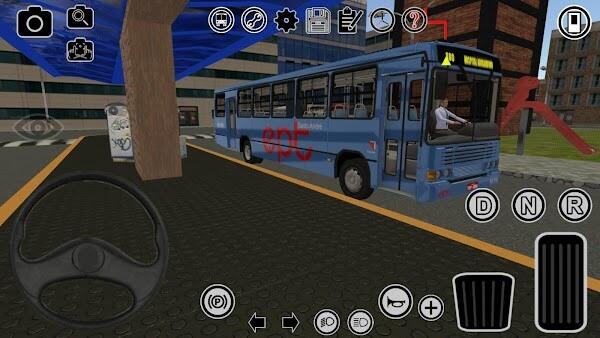 The main challenge in the game is traffic regulations. You'll have to observe the road signs and traffic signals to ensure the bus doesn't get penalized or run into any issues. You'll also have to ensure you take the correct routes and stop when it's necessary. You'll be able to choose any bus as long as you've unlocked and can afford it with your earnings. The default bus is beautiful, but you'll need to purchase others to enjoy a better driving experience.
Game Features
Proton Bus Simulator is a simulation game; therefore, you'd expect it to be boring. However, thanks to the impressive features below, the game promises much fun and entertaining gameplay: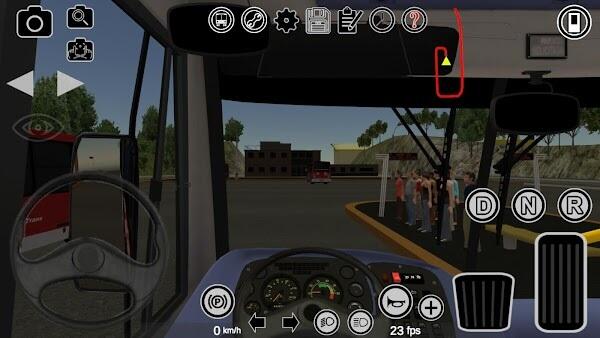 Graphics and Interface
Most simulation games lack the essence of realistic gameplay, especially clicker games, which offer no fast-paced action. But on Proton Bus Simulator, you'll have a beautiful interface that allows you to take part in the game and control how things work. The graphics quality makes this possible, providing a great view of the city as you drive your passengers to safety.
You'll also be able to change perspectives from the first-person to the third-person view, which allows you to see more areas of the city. However, using the first-person view for more realistic gameplay is recommended since the graphics and animations vividly tell you the traffic signs and environment from behind the wheel.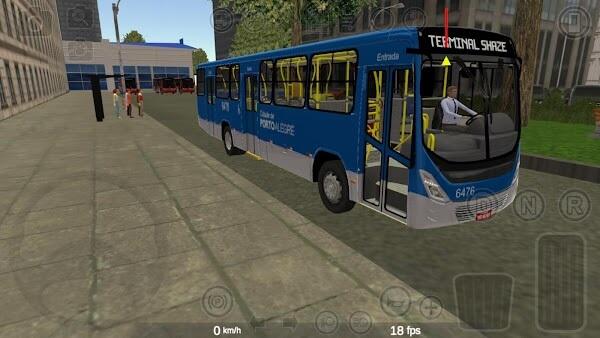 Touch Control
The game had intuitive controls, and you also have options. You can use arrow buttons, steering wheels or your device accelerometer. Thanks to these options, anyone who's played a driving game before will find it easy to adjust by selecting their preferred choice. This also means you'll master any control if you want to play other games. The buttons are represented by arrows, which allow you to click on the directions to turn the bus. The steering wheel will enable you to rotate the steering however you like, which controls the bus, while the accelerometer works when you tilt your device.
Customizations
The game customizations allow you to design the bus however you like. Although you will have limited options when designing, you'll still be able to make changes to the bus's appearance, such as its colours and patterns. In addition, you'll be able to access more buses and design options the more missions you complete and the more money you make.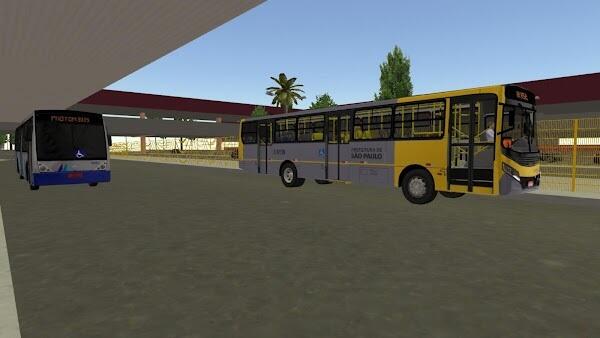 Game Upgrades
There are various buses to choose from, which are the essential upgrades you'll get here. So, you can choose between different types of buses, but you'll have to go at a pace because not all the buses will be available right from the beginning. The game starts with the most basic bus that allows you to carry passengers at a small fee, but as you progress, your bus will become bigger, and you can also get to drive the double-deckers, which take more passengers and allow you to much more money on every game.
Traffic Laws
The traffic laws and signs are the significant difficulties included in this game. Aside from finding the correct routes to drop passengers and avoid annoying them, you must also ensure your bus doesn't disobey the traffic laws. You'll attract fines and penalties when you violate the law, and your passengers won't be happy when you miss a stop sign either.
Conclusion
This beautiful and exciting game is a must-have on your device. The game offers a perfect simulation of a bus driving experience and allows players to earn a living in the virtual world as bus drivers.


Join Telegram Group
Download Proton Bus Simulator APK for an exciting 3D experience as a bus driver. Safely convey your passengers from bus stations to their final destinations.