Download Police Sim 2022 APK for a fun time patrolling the streets in your police car. Leave real life and step into the fictional role of a police officer!
What You Need To Note About Police Sim 2022
Police Sim 2022 is a simulator game where you take up the role of a police officer. You patrol the streets all day to keep the bad guys away and the people safe. It is similar to a driving simulation game. You make use of the patrol vehicle to complete fast-paced, challenging missions.
The game offers opportunities to explore the likes of Shanghai, Rome, Los Angeles and other big cities. With the different missions and access to a collection of various vehicles, you can reach your full capacity as the best police officer. You have everything you need to catch the bad guys.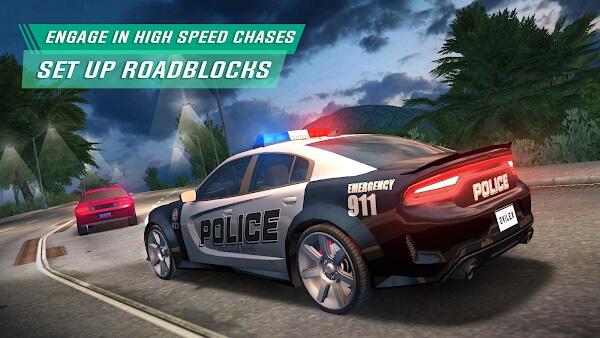 You can drive around in this open-world game or get out of the car and have your police officer character carry out his duties. Choose a mission you can keep up with or one that pushes you to test your limits. Police Sim 2022 has a wide range for you.
Police Simulator Gameplay
Begin your game by choosing a patrol vehicle. Choose the day or night shift, and start driving around. Police Sim 2022 has a map on the top right part of the screen. The map shows spots that need urgent attention. It also shows missions and their locations.
Drive around the city and search for crime happenings at the same time. Use the vehicle variety available to you, from patrol cars to sports cars and even SWAT trucks. Discover hidden areas in the city too.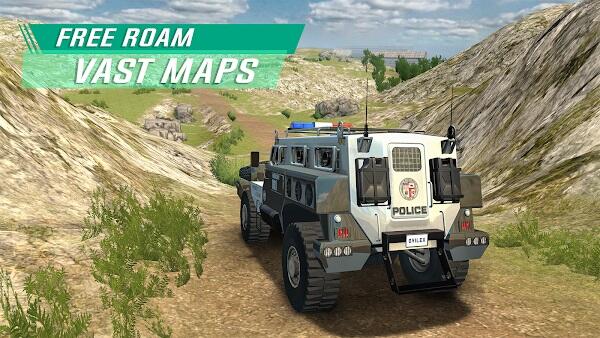 Police Sim 2022's Chase Mission is the most exhilarating of the game's missions. It involves hitting the criminal or suspect's car until they give up and you arrest them. Likewise, the Parking Mission involves parking tickets for drivers who flout the rules.
The Police Escort Mission is one of the more relaxed missions. All you have to do is drive at a comfortable pace and watch for dangers. In the Roadblock Mission, you get to stop vehicles with the aid of spike strips on the roads.
Playing undercover will grant you access to special challenges. For example, track the suspects in your car as they move around. In addition, stakeouts let you take pictures or videos of suspicious or outrightly illegal activities.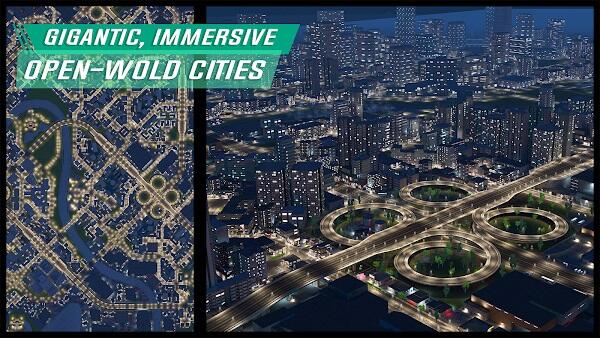 The game's controls are simple. So is the gameplay. You can also play in online multiplayer mode. This guide will teach you much about Police Sim 2022 but cannot teach you everything. You have to try the game to learn its secrets as you play.
Features of Police Sim 2022
Police Sim 2022 features fun options for every part of the game. There are choices for the vehicles, cops, city scenes, missions and every other part of the game. These features include:
Game Modes: Play in Multiplayer mode to enjoy your game with other players. Play a Free Roam game for a freestyle drives through the city. In Career Mode, complete missions and earn the rewards that come with them.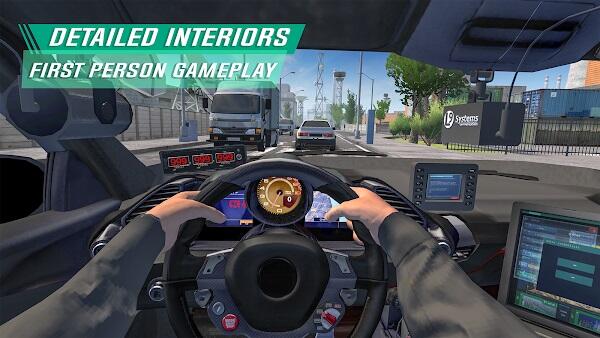 Graphics: Police Sim 2022 features next-gen graphics and game effects designed to add to the game's appeal. A part of this is the realistic look of the city traffic. The cars, trucks and motorcycles are similar to what you would see in real life.
Upgrades: Police Sim 2022 features tuning and upgrade options for your police vehicle. This help makes them better and improves your game.
Selections: You can access various vehicles, game controls, cities and missions. The game can be controlled using buttons, tilt steering or a virtual steering wheel. The updates have made the cities larger, giving you more space for exploration and police officer role-playing. The game has 8 types of missions, including Chase and Roadblock.
Realism: The vehicles have realistic physics and features. The traffic is also realistic. The game has that touch of reality, making it more fun to play.
Updates: Police Sim 2022 is constantly being updated to improve the game. New missions and police cars are added. You can even suggest new feature ideas on social media platforms.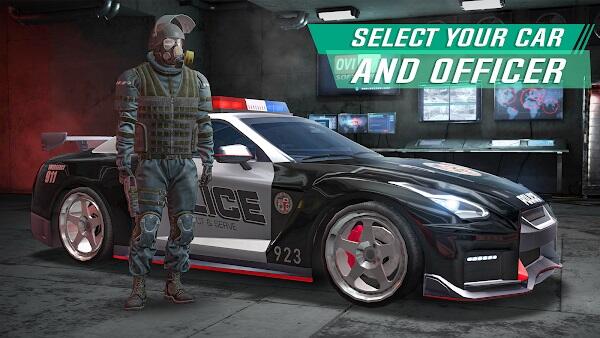 With the aid of these features, Police Sim 2022 ensures you have a great time playing and catching the bad guys.
About The Makers Of Police Sim 2022
Police Sim 2022 was developed by Ovilex or Ovidiu Pop and released for Android devices on the 4th of December, 2021. Ovilex Software is a Romanian game studio specialising in developing mobile games. It was founded in 2011.
Ovilex also makes games for Switch and Microsoft Windows platforms. The company is based in Cluj-Napoca, Romania. Most of the games are simulation games, top-notch ones. A good example is the Coach Bus Simulator.
This is a coach-driving game where you can convey people from one city to another. As in Police Sim 2022, you must complete missions and drive around the city. Perfect your coach driving skills by practising. The game has levels, and as you play, each level is harder than the previous one.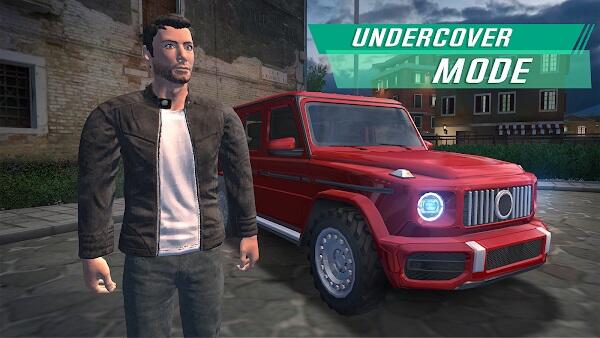 Other simulator games from Ovilex Software include Bus Driving Sim 22, Extreme Truck Simulator, Taxi Sim 2016, Driving School 2016 and Drag Sim 2018. Most of them are available on your mobile devices. In addition, you can find them on your app stores.
Conclusion
Protect your city, explore every corner and eradicate crime! Police Sim 2022 lets you do this and have fun while you're at it. It is a unique game with little to no limiting features. When you get tired of being restricted by mission deadlines, you can switch to free play and enjoy the ride.
Police Sim 2022 is free to purchase, but in-game purchases are present. Each one costs $1.99 - $48.99. The game has a size of 1.20 GB. It is supported only by devices with operating systems of Android 5.0 and above. Police Sim 2022 has had over a million downloads since its release in 2021. This goes to show how good it is.