Download PicShot: Photo Editor APK App and enjoy an easy way to turn pictures into art from your mobile phone. Use this app to create stylish images!
Description of PicShot: Photo Editor App
PicShot is a mobile application for editing and adding various effects to your pictures offered by Lyrebird Studio. It was first released on the 1st of August, 2016. The PicShot platform allows you to enjoy a fantastic editing experience with various effects. It presets to choose from to turn your amazing pictures into pure works of art.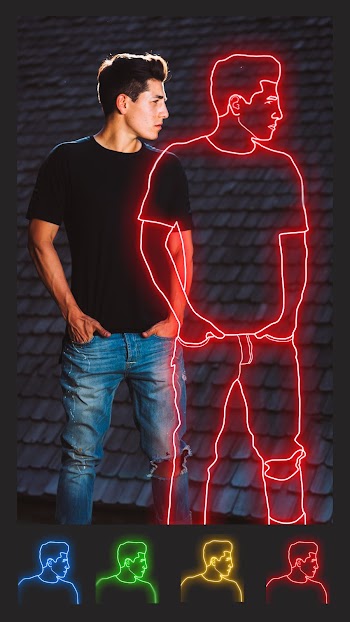 Using the PicShot photo editor, editing your images is made more accessible and more fun because the app offers different styles and features while editing, from the use of neon line art filters and stylish texts to the ability to face tune and retouch your selfies all with the tap of a finger. You are allowed to combine your pictures after editing with the picture collage maker and also combine sketch arts with the use of drip effects.
If you are looking for a top-notch app for editing your pictures as well as convenience and a better user experience, then PicShot: Photo Editor is the ideal choice.
What can you do with PicShot: Photo Editor App
There is a lot that you can enjoy with PicShot: Photo Editor app. The editing app has a wide range of features available for you to edit to your satisfaction and taste. Using the app, you are allowed to edit pictures to your content with the use of different neon filters and drip art effects, which are ways of giving your work a unique, beautiful and stylish look compared to the typical cliché usual way of presenting your pictures.
Nowadays, everyone uses the ordinary cliché filters that everyone is used to seeing. Still, the app uses aesthetic filters that will automatically appear more appealing to you and anyone else who sees them. The other ways in which the app can be used are more editing options, which include drip arts, blur backgrounds, one-tap effects, awesome spirals, and the method of changing backgrounds.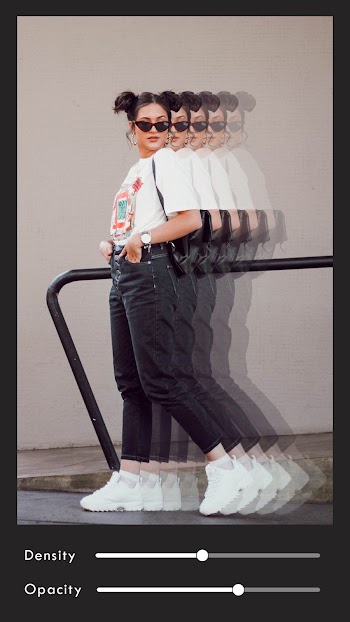 If all these effects are correctly used, you will surely get the best results that you are looking for. Professionals often use applications like this to give a more stylish and unique look to their edits.
The PicShot photo editor is pretty easy to use, and it also has a very satisfying user interface. Anyone can get started using this editing app, which is easy to navigate and use.
Using PicShot: Photo Editor App
Using this application for the first time, you will automatically be placed on the free version before opting whether you will go for the pro or the premium version. The first thing you notice on the app is whether you would like to upload images from existing sources like your camera roll, files, or any drive. The other option is directly taking a picture using your phone camera.
Once the image is uploaded, you now decide how you want it to be edited using various features and presets made available to you. However, what you can do depends on the version of the application you are on. Download PicShot photo editor on any of your devices to enjoy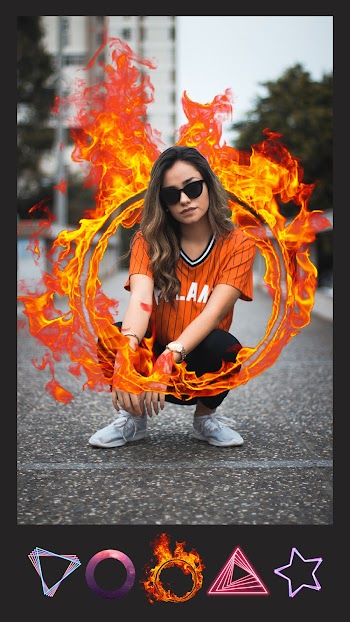 Once you are done, you save the image in any format of your choice, including jpeg, png, etc. The save of the image can also be selected to determine how the image will be presented and the size of the picture. Your work can be saved directly to your gallery once you are all done, and it can also be shared on different social media platforms like Twitter, Instagram, Pinterest, and Facebook.
Features on PicShFot: Photo Editor App
There are different features that you can enjoy on the PicShot app. Watch out for these unique features on the app that make your experience while using the application more satisfying
You can remove the background of any uploaded image and replace it with a beautiful neon background. Many glowing background designs and different cyberpunk photo collages are available for you. This process is easy to go by.
Pic collage maker and Photo grids:
PicShot collage maker helps you montage your pictures to make memes. The use of photo grids, cyberpunk frames, and image layouts will make your vision collaging experience more convenient and fun to use. Create beautiful collages and memes just in seconds.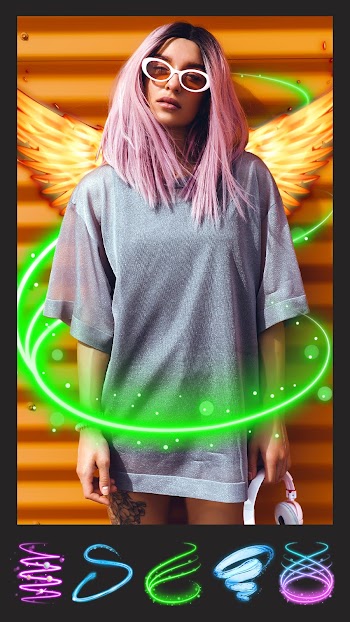 Personalize your pictures using silly stickers and texts with eye-catching fonts and celebrate special days like birthdays, holidays, and any special events with cute pictures. There are a whole bunch of different stickers and a lot of other texts and fonts to use that will make your work sillier
The app comes with a selfie camera used to capture beautiful pictures. The camera is different from your original phone camera as it has effects that find the best light for you and automatically smoothens your face. You can use other effects and many cyber-punk-themed filters for your pictures.
Neon effects and Spirals:
Using the neon effects will enable your pictures to glow. There are emoji backgrounds and beautiful color-filled picture frames that are available for you to create magnificent views. Neon spirals are also made available, bringing a motion to your images. Using these neon effects will make your photos more artistic with different colors, styles and shapes, which all appeal to the eyes of anyone that sees them.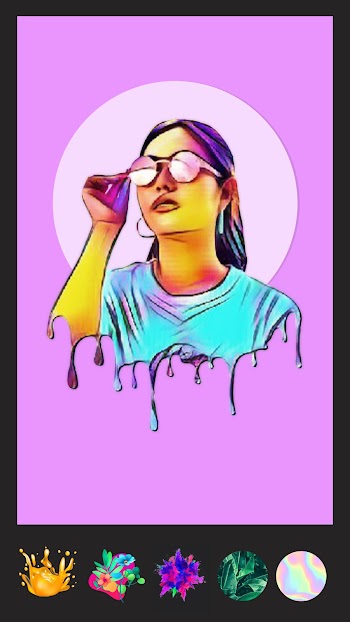 Conclusion
PicShot: Photo Editor app is an excellent editing platform for anyone who wants to create unique pictures and also have fun while doing that. With exciting features, multiple effects, and presets, the app is a good accompaniment for anyone that wants to enjoy editing. This app will get you the best pictures to upload on all social media platforms.