Download Phonto APK and add attractive text effects to improve your pictures aesthetics. Edit your photos with new perspective and explore text-on-photo edits.
About Phonto
Phonto is an app that allows you to add attractive text and apply filters and additional styling tools to edit your favourite photos. It allows you to edit your photos by adding different forms of customized text to photos. The app is designed to make your picture editing an aesthetically pleasing experience with its eye-catching and awesome features. So make the Phonto app your go-to app when you want to describe memory in a picture or scribble down on a photo with gorgeous text fonts.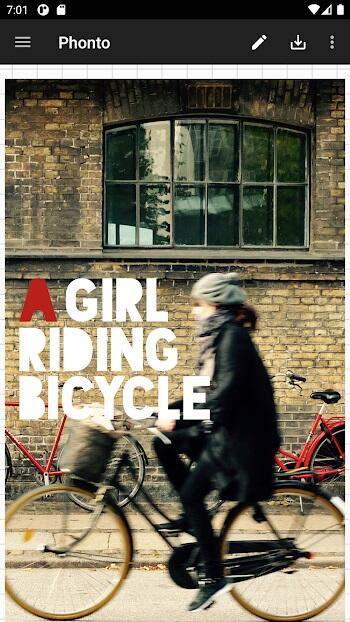 Rather than keeping your photos basic, Phonto allows you to touch on the beauty of your photos and make them much more pleasing. The app is designed for you if you want to create more post-worthy pictures for social media posts or create exciting collages of your best moments on a trip, whatever your photo needs are.
You can create colourful text stickers and text-embedded memes with your face and take advantage of the extensive photo editing tools. Phonto remains a credible editing app, even without the paid version. Note that you'll have to deal with ads without the paid version.
The app allows you to modify a few of the text elements you add to your photographs. A sizable amount of fonts is included within the Phonto app, and you can add more if you like. In addition, the text can be changed in rotation, letter and line spacing, backdrop colour, and shadow effects. This enables you to give your written captions the aesthetic you desire, whether you're going for something playful and artistic or a more sober, businesslike text. The choices are genuinely unlimited.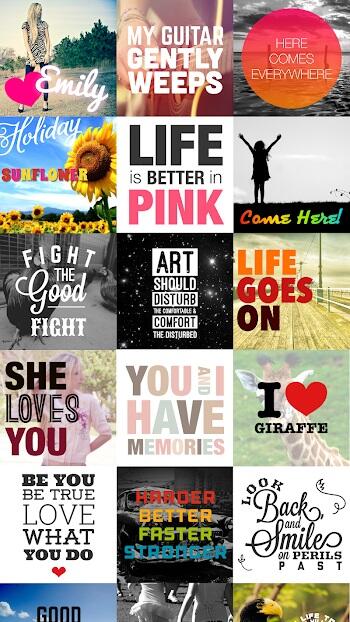 Phonto was released in 2012 by YOUTHHR and has garnered over 50 million downloads since its release. It has since then become a very popular app to edit your favourite pictures. It is a user-friendly app with a very easy-to-understand interface for a smooth editing experience. The Phonto App is a free app with in-app purchases, one of which is an ad-free option. The app is available for download on Android and iOS platforms and is regularly updated.
Extensive Text Editing
Photo's Text editing feature is the major highlight of the app and makes it the app's most used feature. With over 200 fonts available to pick from, editing can be handled properly with little to no limits, and finding fonts that meet the style and editing requirements is not a problem. In addition, the text-insert tool is useful when it comes to adjusting several different photo properties such as size, stroke, fonts, colour and gradient of the letters, and even text inclination. Phonto enables the possibility of all of these edits in a way that's simple and easy.
A text overlay might be added to an image to describe a product or event being shown. There's also the option of downloading and installing your desired custom fonts to add to the rich amount of fonts available upon download.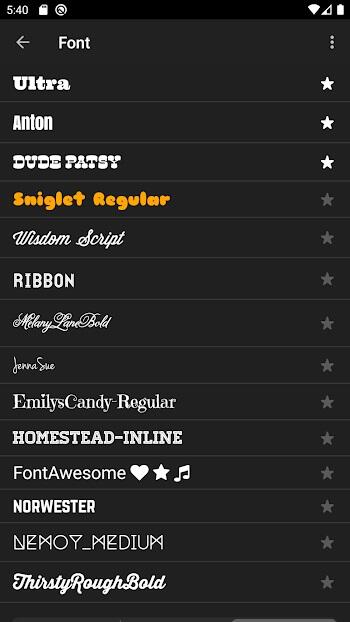 Here is a quick list of the text editing capabilities of this app:
Change the text size
Change the text colour,
Change the text-shadow,
Rotate the text,
Change the colour and the width of the text stroke,
Change the background colour of the text,
Change the letter spacing,
Change the line spacing,
Curved and Perspective texts are available,
And finally, you can change the blend mode.
Explore more exciting features
Besides its extensive text editing feature, the Phonto app comes with several other exciting features. A few of these features to look out for are: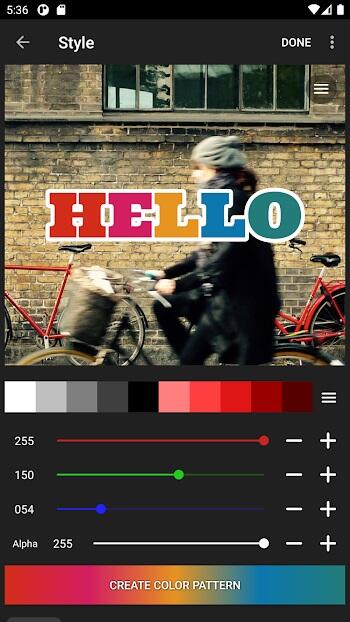 You can apply different filters to add more depth, saturation, or contrast to your edits
Crop the photo to your preferred size,
Change the background for a unique and refreshing experience,
Change the theme of the image,
Add items like balloons, hearts, etc.
You can also create pictures from just text and a few other elements on the Phonto app. Then, save your photos to your phone gallery, and share them to your preferred social networks, be it Instagram, Facebook, or Twitter.
Advantages and Disadvantages of using the Phonto App
The Phonto app, like many other apps in the photo editing niche, comes with its pros and cons. The following are some of its advantages and disadvantages likewise.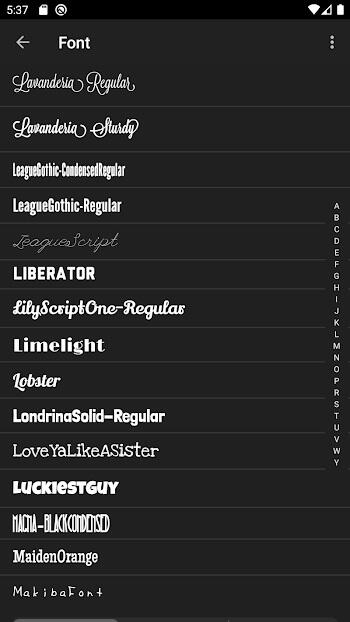 Advantages
It has very extensive text editing features,
There is a wide range of font selections to go through, creating a higher likelihood of finding what works best for your projects,
Makes adding text captions to images simple,
Encourages artistic vision and creativity,
Download and customize your preferred fonts for better outcomes,
The app comes with a very interactive and intuitive user interface,
Easily customizable text,
Easier to use than other photo editor apps
Disadvantages
The app has lots of ads, except the ad-free option is purchased.
Certain features are unavailable unless they are purchased as an in-app purchase,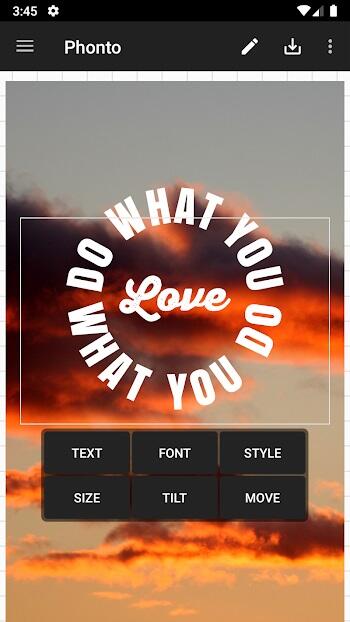 Besides Text editing, the app doesn't focus on other photo editing processes and might lack detailed finishes based on the limited edit options.
Certain photo editing features are limited to different operating systems.
When you work with very large image files, the app might crash.
Conclusion
Phonto is a very easy-to-use photo editing app that anyone can manage for their editing needs. Get started by downloading the app and uploading your picture on the app by choosing the picture from your photos storage.
Then, you can decide between using a selfie, group picture, or portrait, depending on whatever you want to edit, or manually design some letter work by working only on fonts. Phonto is pretty easy to use with its self-explanatory interface, so you can understand the different editing tools. As you spend more time on the app and edit more, you develop fantastic designs and edits and further improve the quality of your photos. Create text-filled memories with your Phonto app.