Download Pawn Shop Master APK and run your shop! Spot the best items from customers, identify the fake articles, and get the best prices to profit from them.
Introduction to Pawn Shop Master
Pawn Shop Master is a casual game that allows you to manage your very own pawn shop. The fun and engaging game involve purchasing products offered to you by customers and selling them for more than you bought. As you sell more products, you can increase your budget and upgrade your shop. You also need to look for unique and expensive items that you can sell reasonably.
Pawn Shop Master offers straightforward gameplay. From the first time you play, it won't take long to realize how well it works and if you should accept an item in your pawn shop or not. How much you pay the customer for their item will depend on the object's condition. The game allows you to scan the items and find the right price to sell them.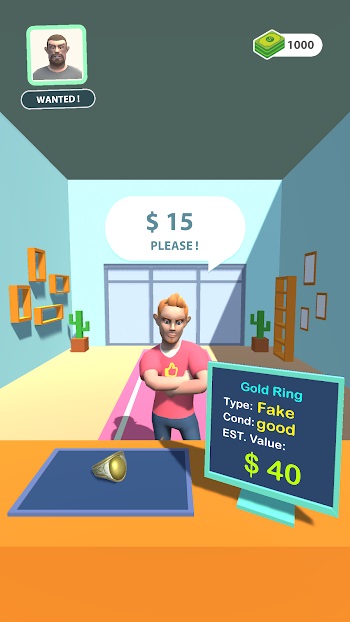 You can get different kinds of products and restore the broken ones as you play. This is how you can increase the market value and get a profit in your shop. The Pawn Shop Master game is entertaining, allowing you to buy and sell second-hand products while improving the condition of each one.
People are always lining up to purchase something at your pawn shop. Use your bargaining skills to get prices as low as possible and identify the fake items. Can you spot the difference and avoid buying the wrong thing?
You can buy and sell many products in Pawn Shop Master. These include gold, jewelry, antique guns, and art.
Pawn Shop Master Gameplay
In the gameplay of Pawn Shop Master, you will be playing as the owner of a pawn shop. Your main job is to sit at the counter and attend to customers. You will receive the items that customers bring, use the checker machine to scan the items, and then see information on the type, price, and condition. You don't need to have experience in pricing and inspecting items.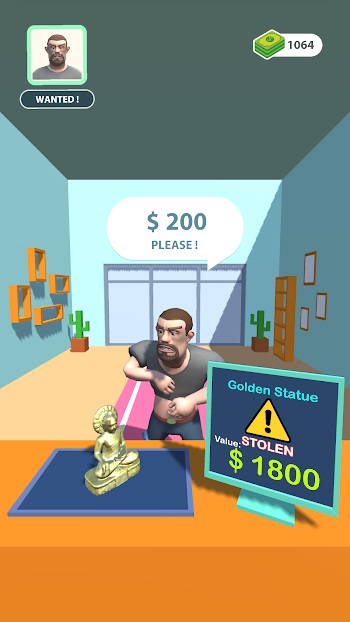 After the checker scans the items, you can decide to buy or decline them by swiping right or left, respectively. After purchasing an item, you need to polish it by clicking on the Polish button. The item will be as good as new, and the value will increase. You can decide to sell it or keep it in stock.
Trade to Make Profit
When you first start playing Pawn Shop Master, you will be given a capital of 1000 dollars. You can use the capital to begin purchasing items from your customers and sell them at a higher amount. When you see the item and notice its value, you can sell it as quickly as possible.
You need to ensure that you have enough money to run the business for a long time, and you should always have items in stock because many customers will want to buy them. As long as the product is of good quality, you can get rich fast.
While playing Pawn Shop Master, you might also have to deal with thieves or fake products. Some thieves will steal people's things and then take them to your pawnshop to trade. The scanner will inform you that the item is stolen if you meet these people. Then, you can either get the stolen item cheap and sell it for a higher price or be a good businessman by reporting it to the police.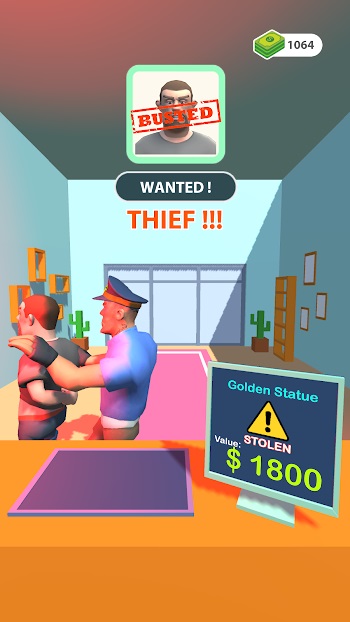 Sometimes, you will encounter thieves and robbers while playing Pawn Shop Master. They will force you to sell your items or give them money. They also come with weapons and threats. You can continue your business after refusing them, but your business might encounter a loss.
The Pawn Shop Master game also involves loading money. You can loan money to your customers and hold their collateral. The game reflects what a real pawn shop feels like. You can decide to accept or reject items and focus on making a profit no matter what.
Upgrade Your Office
When you first start playing Pawn Shop Master, you will be given a cramped and tiny office. There is only one desk that you can use, and the warehouse will be empty. All your shelves will also be empty. You can expand your workspace and store it as you advance in the game. You can also purchase new furniture and design your space to meet your tastes.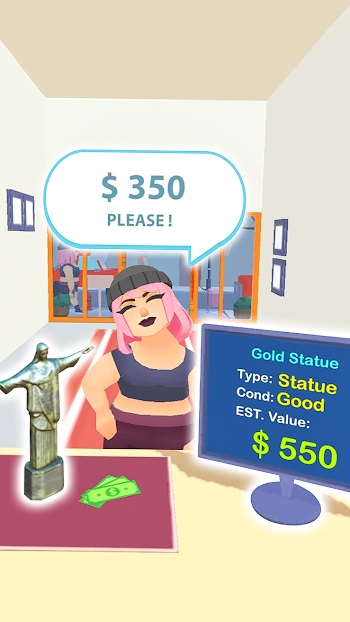 There are different workspace models that you can purchase while playing Pawn Shop Master. These include Modern, Western, and Asia, costing $10,000, $25,000, and $50,000. As you make more money, you can upgrade your workshop. Also, you can get more decorative items for your pawn shop.
Pawn Shop Master has nine templates you can choose when designing your store.
Game Features
There are different engaging features that you get access to while playing Pawn Shop Master. Some of these features include:
Make the right choice with your observational skills. You need to easily spot the right items that will bring you profits rather than getting those that will accumulate dust on your shelf.
Pawn as many items as possible. The game gives you unique and cool items you can buy, collect and sell.
The game is fun for everyone, regardless of their age.
Do your best to avoid getting tricked by thieves and con artists.
Expand your office and become a wealthy pawn shop owner. Focus on enhancing your interior and getting more space as you make money.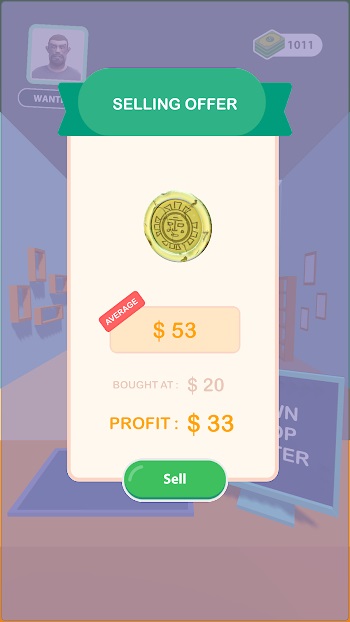 Conclusion
If you're a fan of puzzles, brain teasers, and trivia games, Pawn Shop Master is the ideal choice. This is an engaging game that anyone will enjoy playing, offering different features and themes. With the simple gameplay, anyone can get started with the Pawn Shop Master game. Spot a diamond in the rough, and sell them for super high prices.


Join Telegram Group
Download Pawn Shop Master APK and run your shop! Spot the best items from customers, identify the fake articles, and get the best prices to profit from them.