Download and install Northgard APK to play as a Viking warrior trying to protect his tribe and clan while fighting against enemies to occupy lands.
Description of Northgard
Establish a great strategy to preserve your people's lives in Northgard. When you enter this game, this will be your first mission; you will encounter several other complex challenges that make the game even more exciting. You will work alongside the inhabitants of Northgard to explore and exploit several lands with rich mineral resources. In this game, you will have to battle several evil enemies or establish a friendship with other giant warriors if you want to excel in this game.
Playdigious developed Northgard. This game borders more on the application of strategy, and its gameplay revolves around the finding out of new places and lands by the Vikings. Essentially, in this game, you will be role-playing a Viking character. This game has been considered one of the most incredible strategy games on mobile devices and other platforms.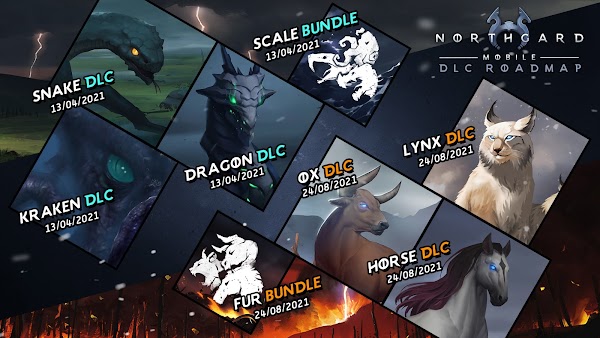 In this game, all you will do is conquer and gain new lands by fighting enemies and slowly building your empire. No nation has as much of that conquering and dominating passion as the most powerful Vikings.
This is probably why the developers decided to merge two elements in this strategy game. Exploring vast lands, engaging in combats, and continuously expanding the villages are the essential elements of this game. As a result, this is a dramatic and stimulating game.
Build a Base
Northgard would be a new land that you and your people have discovered. You will be chosen as your people's leader, so your task is to ensure their safety. But you also have to earn the trust of the people. So you will instruct them to build settlements or bases to survive. Although the weather is unfavourable to you and your people, there are several other elements that you can use to your advantage.
The Plot
When you start the game, the first thing you will see is a black screen, and you will see some texts like I AM RIG, SON OF THE HIGH KING HARGURORF, AND THIS IS MY SAGA…IT ALL BEGAN ONE FATEFUL DAY…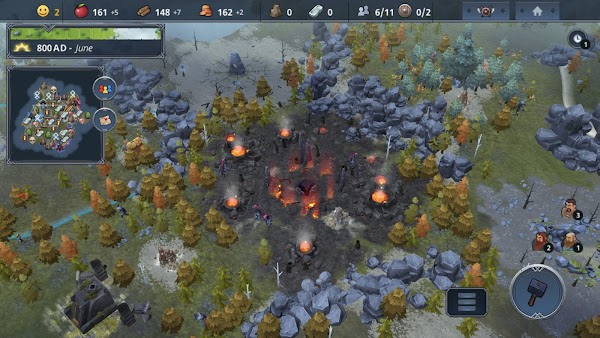 For many years, Viking tribes have always lived in peace; they are divided into different territories. Although some have slightly different cultures, they all still recognise themselves as one. They are unified by a constitution known as the League of Tribes – where all Viking tribes are recognized as family.
However, unfortunately, there is a problem when the alliance breaks. A certain traitor among the Vikings, which came from a certain clan called the Raven, decided to eliminate all the High Kings of Vikings and cart away with the horn – especially the Regal Horn, which stands as the major symbol of all the tribes. This traitor also went away with the map of a place known as Northgard, which the chiefs intended to use in conquering the new place.
You will role-play as a character called Rig in the game – a son of a most respected king usually called the High King. You would have become the king if the traitor had not done what he did. During the attack and the massacre orchestrated by this traitor, you needed to fake your death to avoid getting killed. You also had to conceal your true identity and escape from the attack to search for how to regain your power and land. To find safety and regain this power, Rig decided to gather all the remaining surviving loyal Viking warriors that had suffered the same fate as him. With these people, he set sail to locate the land on the map already stolen by the traitor. Rig's major mission is to start a new life before exerting his revenge on the villain. But, first, he needed to return what the rebels had taken from him and hid in the village.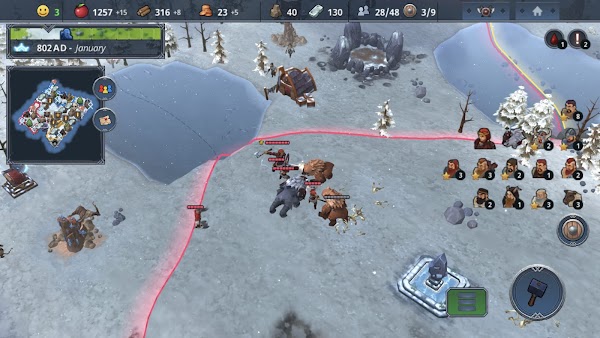 Eventually, Rig and the other survivors that came with him found land called Northgard. This is a place they can have the chance to start a new building journey. However, the major battle has just started. Northgard is uninhabited; you have to protect your people against various elements in this place, such as the harsh weather and wild animals. You should also be aware that the traitor has the map of Northgard, and he and his horde might appear anytime. When the investable war comes, will you win or lose?
Building a Settlement
Adventuring and sailing to new lands have been the hallmark of the most daring Vikings and Northmen; in this adventure, they discover new things and conquer people and places to take over the lands they find. But unfortunately, their raids usually result in great violence and chaos – massacres and pillaging are the life they know.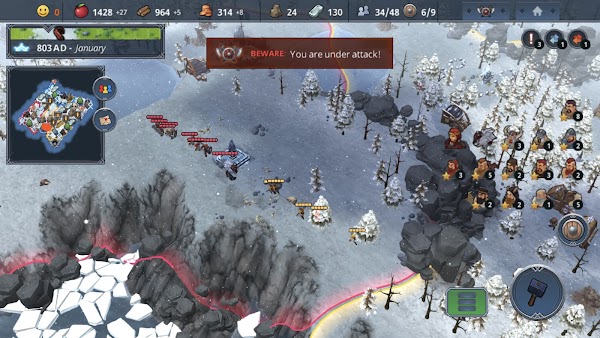 However, while playing this game, violence is not the major element that defines your mission. First, you must settle down with your people and construct new bases. Then you must establish a defense and attack in case the enemies come. Finally, you must strategise the ways you can defeat enemies during battles. To win this game, you must possess the right skills.
Different Clan Systems
A spectacular thing about Northgard is the clan system and the abilities possessed by every clan group. On the land, there are a dozen clans, such as Brundr and Kaelinn, Himminbrjotir, Lyngbakr, Svadilfari, Nidhogg, Svafnir, Slidrugtanni, Bjarki, Huginn and Muninn, Fenrir, Heidrun, and Eikthyrnir. There will be different survival merits and demerits for each race and tribe. For instance, the Brae Tribe can freeze enemies with something called the Gram swords; the Bison Tribe has a very fast and high defense technique; the Horse Tribe can help increase the power of attack, health, mining, defense, and speed smithing; and then the Wild Boar Tribe can easily summon giant wild boards to fight – they can also see forests that are hidden.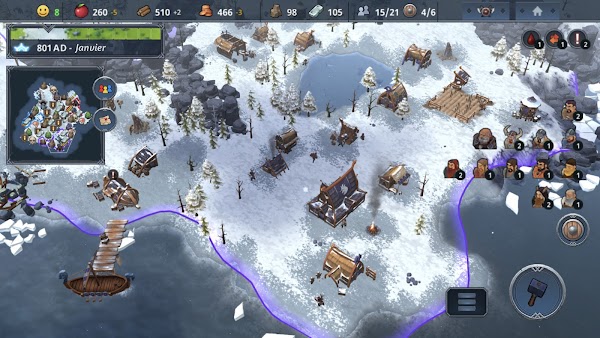 You must understand the strengths and weaknesses of each of these tribes and use them to your advantage.
Final Thoughts
The game's graphics are clear, bright, and well detailed from all angles. The song is also gentle and harmonious. If you love games that require the application of strategy, then you should not hesitate to download this game because it will provide you with the best Viking experience.