Download My Foxy Girlfriend APK to enjoy a long race of mystery in Foxes in different adventures. Its gameplay relates to simulation, single-player, dating, and stylised.
The story
Three stunning girls unintentionally emerge in the lives of a friendly, honest, and somewhat self-deprecating guy in relationships, a recurring theme in all of Genius Studio's games. Genius Studio might be trying to develop gamers' empathy. But, on the other hand, we may all recognise a piece of ourselves in the story of the main character—our school day memories.
The main character gets bored with the enjoyable activities of the class during a picnic in the Hazushima forest and wants to go it alone. He desired to experience the forest's clean air, cool streams, and sunlight filtering through the leaves alone. Unfortunately, these items are unavailable in the city, a lively, crowded area with a lot of noise. So he entered a dense woodland before coming across an old temple.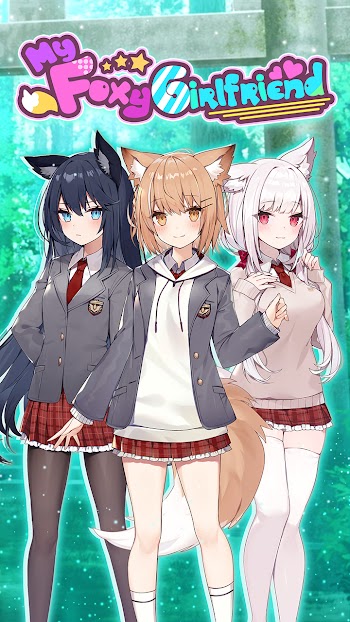 Three adorable young foxes with puppy-dog eyes were watching him in the shrine. They appear to be stuck. Because the main character is gentle and loves animals, he doesn't think twice about saving and rescuing them. He was unaware of the impact this choice would have on his life.
He had to return to school the following day after his trip, where he wasn't interested. But today, everyone was energised by something. Three stunning girls recently transferred to your class are being discussed in the crowd. You don't care about this because, of course, you're never visible to girls.
However, the girls all want to chat with you, and you begin to recognise their puppy-like gaze. The three foxes you rescued while having a picnic in the Hazushima forest are those. What is happening? It would be best if you discovered the truth about this situation. But before that, you'll be in serious trouble if all three girls start to feel the same way about you.
Characters of My Foxy Girlfriend
Three stunning women on this site. Who are they, My Foxy Girlfriend?
Three stunning women are willing to keep you company and make this site experience the best for you. These women are:
Fuku
A curious and lively girl who can be a bit bashful at times. Fuku is more in tune with nature than any other animal in the forest. Therefore she is constantly aware of how others are feeling. Do you desire a long-lasting connection with her?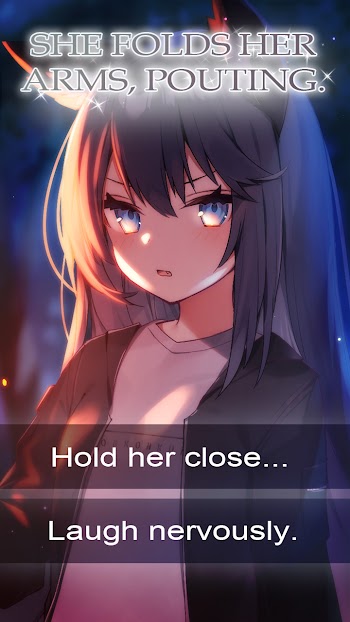 Tsukiko
Tsukiko is constantly frigid and distant in contrast to Fuku. But it's clear from her eyes that she's having trouble expressing herself. Can you inspire her to change into the person she wants to be?
Mayuka
Strong in the art of martial arts, Mayuka battles tirelessly to ensure the security of the forest's animals. The world of humans, however, is entirely different. Can you aid her in taking on the villains?
Who will you decide on?
The visual novel game My Foxy Girlfriend is available. You do not need to command the character or gather objects. The plot can be developed by simply selecting one of the available options. Every decision you make has an impact. Of course, specific significant detours will alter how the story ends.
Amazing 2D Anime Graphics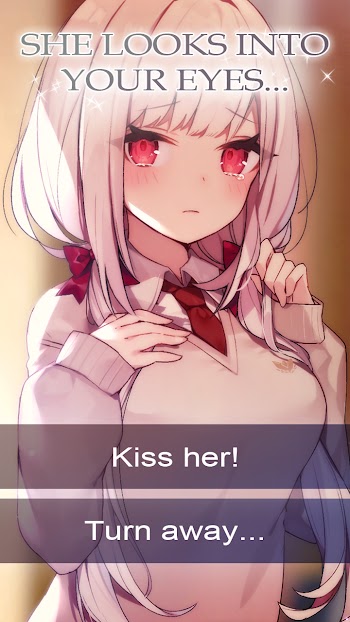 Regarding My Foxy Girlfriend's graphics, there is nothing to quibble about. Like their earlier titles, Genius Studio has always done an excellent job with its packaging pictures. Incredibly stunning and vibrant 2D graphics. The pagoda, the forest, and the school setting are all painstakingly and precisely recreated. Particularly the characters—all of them, even the supporting ones, are beautiful and exceptional. What would you do if the three foxes changed into three lovely gals and started asking you? Download My Foxy Girlfriend, please.
What are Premium Options?
Premium Choices is a saviour when girls ask you questions that confound you, assisting you in coming up with a clever response to win their hearts. Typically, these responses demand payment in rubies. Please download our My Foxy Girlfriend for Android app if you wish to utilise it for nothing.
The premium for My Foxy Girlfriend Is Free.
Free Premium Options: You are free to select Premium Options without paying Ruby.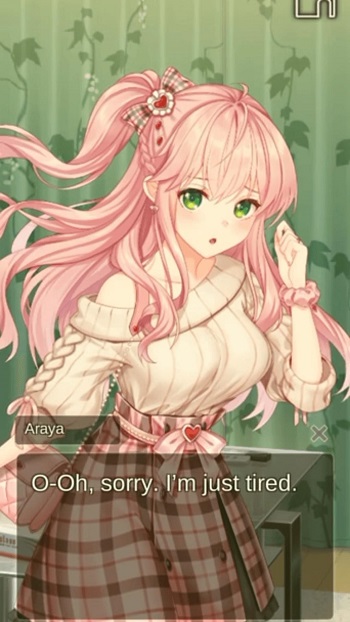 For Android, get My Foxy Girlfriend.
Many people nowadays find it challenging to find a life partner to share with due to a variety of factors, including their hectic schedules, low self-esteem, and lack of experience. Whatever the reason, you also seek a girl who is in love with and understands you. Playing the game My Foxy Girlfriend gives you the chance to live a new life and date lovely, caring women. You cannot overlook this game if you are an anime enthusiast.
Frequently Asked Questions(FAQ)
What's The Identity Of The Girl In The Background?
Are you without a Visual Novel Database (VNDB) account, or have you never explored the settings in your profile? Ask Lasty Farson from Angelic Serenade for the answer to the question. However, if you're with an account, you can identify the skin you're using on your profile page because the skin's name will tell you its source.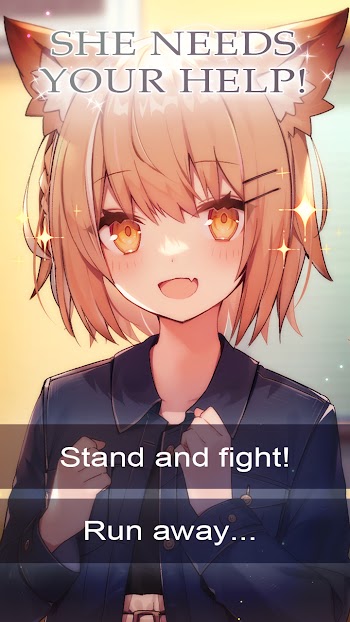 How about Eroge, H-Games and Dating Sims?
Any Japanese video game with explicit sexual content is called an eroge or H-game. Although this is often the case, it is not always the case that visual novels are also eroge. The term "dating sim" is a little more nebulous. However, it essentially means the same thing as a "visual novel," except that a dating sim typically employs gameplay based on statistics. The term "visual novel" has no set meaning; most eroge and dating sims contain features of visual novels but may not, technically speaking, be considered visual novels.
Conclusion
Genius Studio, a Japanese visual novel game developer, created My Foxy Girlfriend. In these games, you can participate in thrilling love stories from your school days. Who knows? In this game, you might discover your waifu. A fictional figure known as a waifu is one that an anime fan regards as their spouse.