Download Musixmatch APK to get access to the world's largest catalog of song lyrics. View lyric translations in many languages and sing along to your favorite songs.
Musixmatch
The essence of karaoke nights is to sing along to your favorite songs by reading the lyrics off a screen. With Musixmatch lyrics, Karaoke nights just got better as you can find all your song lyrics on one platform. All the lyrics on Musixmatch are accurate without mistakes and have been translated into different languages to serve different cultures.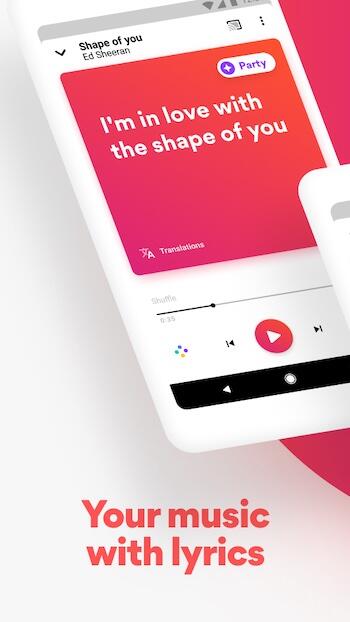 There are different types of users on the platform. You are either an Artists, partner or publisher; whichever user you are, Musixmatch ensures that you enjoy an incredible user experience.
App description
Musixmatch is an automated music lyrics finder. It is the largest lyrics finder platform in the world, with over 50 million users. The app's high number of active users might be attributed to the availability of music lyrics in more than 60 languages. This encouraged inclusivity and increased their user base.
Users can download the Musixmatch app on their mobile devices and sing along to their favorite songs on the go. As a user, you can either decide to use the Musixmatch premium or Musixmatch free download. The subscription prices vary depending on your preferred plan, but the prices are not cutthroat.
There are different types of users, and the features you find on the app depend on your user status. You are either an artist, curator, or listener. Artists have a license to their music and upload the lyrics of their songs on Musixmatch. Listeners are normal users that want to sing along to their songs using the lyrics on the platform. Curators add value to Musixmatch by adding and proofreading lyrics and get rewarded as they listen to music.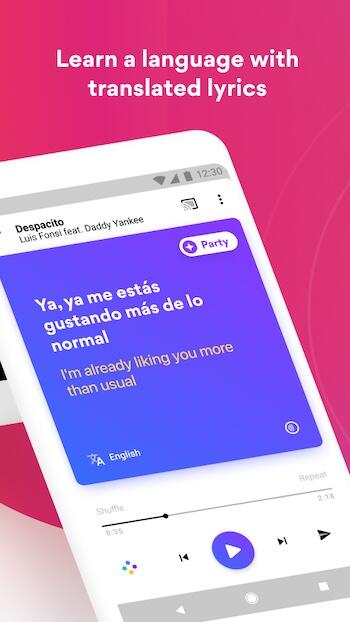 The Musixmatch app is relatively easy to use as the user interface is interactive with attractive colors that appeal to any demographic. After downloading the app, install the app on your mobile device. Users, no matter the type of user, are required to sign up on the platform to gain access. Click on the sign-up link to input your first name, last name, email, and password. A confirmation email will be sent to your mail immediately after you click sign up.
Now that you are a registered user, you can sign in to your account. You can decide to connect your account to Spotify or Apple music.
Features of Musixmatch
All the features of Musixmatch are discussed below.
Lyrics synchronization
As mentioned, karaoke nights are better with the Musixmatch lyrics synchronization feature. Lyrics synchronization is the process whereby songs are combined with moving lyrics precisely. This feature makes it easy to sing along to any song without mistakes or stammering. According to Musixmatch support, when the lyrics are not in sync for five minutes, insert an instrumental label and sync the line, then confirm precision by playing each line and fine-tuning.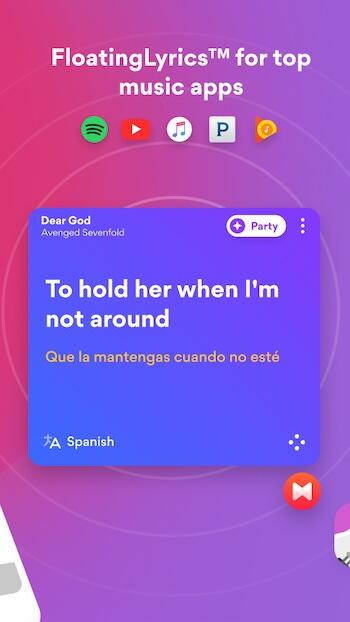 Musixmatch lyrics synchronization is only available on the mobile app. Songs can be synced with their lyrics on the platform by swiping your device's screen to highlight the lyrics in real-time with the music. To edit the sync in case of mistakes is equally easy by clicking 'Back' to return to the previous line.
Lyrics Translations
Music listeners connect with foreign artists and their lyrics when they understand what they are saying. Musixmatch has solved more than 80% of that problem with its lyrics translator.
With this feature, you can listen to artists of diverse cultures and still feel connected to them because Musixmatch already transcribes their lyrics. In a unique and exciting way, the app has successfully broken the language barrier between artists and their foreign fans. If you are English and want to listen and sing along to French music, it is possible with Musixmatch. You can even learn new languages through this feature if you are up to it.
Easy song recognition
If you hear a song in a movie or at a party and are eager to know the title or the name of the artist, Musixmatch can help you. By a single tap, Musixmatch will automatically listen to the song's lyrics, run it through their database, and help you find the song's title. If you link your Musixmatch account to any Music streaming app like Apple Music and Spotify, you will be redirected and start listening to the song immediately.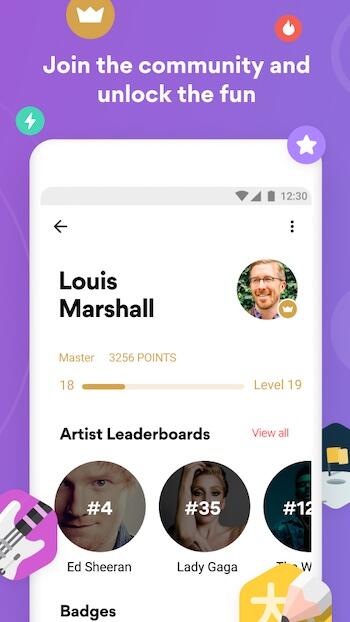 Musixmatch curator
Musixmatch created a Musixmatch curator, so music lovers can earn as they listen to music. To become a curator, you must attend the Musixmatch academy, unlock one of the highest badges (Scribbler, Sheriff, Metronome, or Adventurer), participate in the lyrics test, and start as an intern. If you cannot unlock any badges, you cannot participate in the lyrics test or join the internship program.
Trainee, curator, and specialists are the three different ranks in Musixmatch curatorship. Your movement from one rank to another depends on how much you contribute to the platform. The curator's work is to contribute to the Musixmatch lyrics database by transcribing, syncing, and proofreading lyrics before they are uploaded.
Musixmatch pro
Musixmatch Pro is a tool created for music creators such as songwriters, musicians, producers, sound engineers, music publishers, and labels. With this tool, music creators can take charge of their music career by creating official portfolios, taking credits on music streaming platforms, royalties payments, and lots more. This tool is not free, but it is very affordable.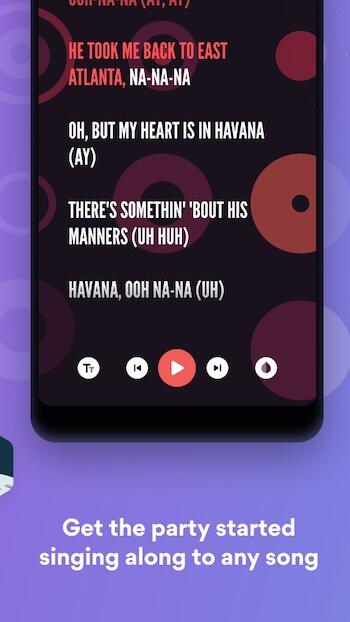 Musixmatch Spotify
Musixmatch provides in-app lyrics for Spotify users on both free and premium accounts. Spotify users can now listen to music and simultaneously read synced lyrics because of this agreement.
Conclusion
Music lovers will love this app as it helps to complete their music experience. With Musixmatch, you can say goodbye to singing the wrong lyrics in public and avoid embarrassment. You can find any song on the platform and sync its lyrics. If you have foreign artists that you love but have never clicked with them because of the language barrier, Musixmatch is also the app for you. Download it now to enjoy its unique features.