Download Moviepic APK and create fantastic and unique live photos, wallpaper, and Gifs with animated effects. This app will bring out the best in any of your pictures.
Moviepic
If you have been noticing, most social media apps only allow you to post videos that automatically disappear after 24 hrs. For this reason, editing your pictures on such platforms can be quite burdensome. That is why it is important that you make and post unique and memorable photos and videos with sleek animation features so that even after 24 hrs, your viewers would still think about them.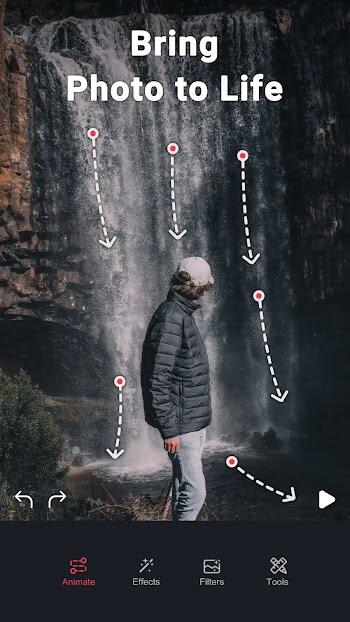 Luckily for you, several smartphone animation platforms have been created to help you achieve this feat. These platforms are packed with amazing features that let you manipulate your pictures to your taste without stress, and Moviepic is one of them.
Moviepic App Description
Moviepic: Photo Motion Animator is a user-friendly and intuitive platform that lets you make animated photos and videos without stress. It is a very useful and handy application for content creators and social media influencers that want to spice up their content. Moviepic is packed with many tools that can help you swiftly create 3D motion effects for your photos. Movepic app is only available for android. There is Moviepic pro free download that users have often complained of having too many ads. The ads reduce user experience and cost data, which is why Moviepic had to create an alternate solution called the Moviepic premium. With the Moviepic premium, you can say goodbye to ads pop-up and welcome extra features to make your user experience wholesome. The premium version comes at a price but is relatively cheap and worth it.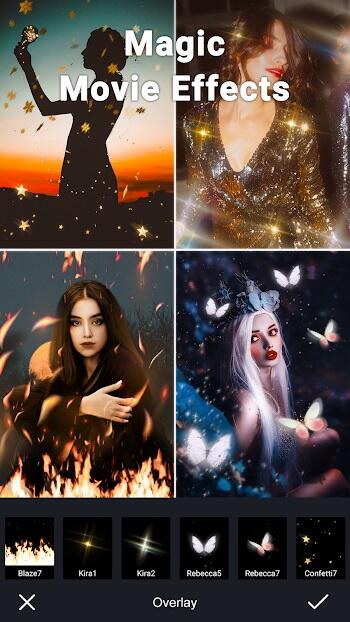 After the Moviepic download, you can go ahead to start creating your photos and videos. The app has its own high-resolution built-in camera app, which allows you to effectively and beautifully capture any footage at the highest visual quality. However, you must first grant Moviepic access to your phone's camera and pictures and videos in your phone's media.
Next, select the picture or video you want to edit and import it into the Moviepic's gallery. It is important to note that you can only edit one picture at a time. You can start editing if you have added your picture to Moviepic's gallery. Go to the editing screen, and click on "path." Drag the dashed arrow over the areas you want it to move. The effects you select will be applied immediately. If unsatisfied, you can go back or forward to the previous action. You can also decide to use the anchor to create an anchor point and fix the motion path.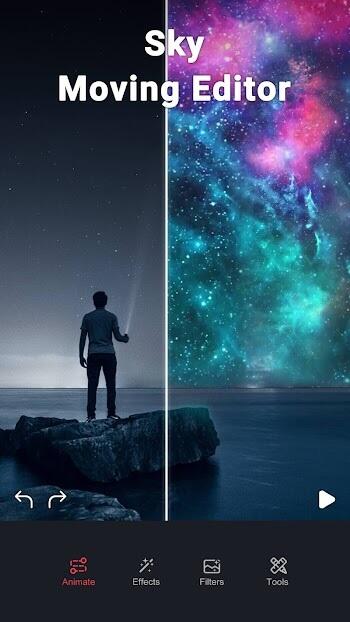 There is another way to keep an area of the image motionless apart from using the anchor. The freeze tool is also available on Moviepic. It allows you to click and highlight the area you don't want effects to be applied to that area that will be frozen or motionless immediately. This tool is especially important when editing Gifs and will enable you to add different effects to different parts. You can also unfreeze, remove anchor points or adjust motion speed easily.
Apart from the drag feature, the app provides various editing options for your photos, which will help you create the best visual impressions of your content. Even more, you can decide to use the app's camera instead of transferring pictures from your phone's gallery, it is advisable to use android phones with good camera quality so that you can get the best photo quality.
Features of Moviepic
Moviepic has several amazing features, and they are listed below.
Animate pictures
Animation is the major feature of Moviepic. With this feature, you can effectively bring your photos to life. This feature enables you to animate different parts of your picture without editing the whole thing. All you have to do is choose the motion that you want to edit, increase or reduce the speed, and loop the animations. This feature allows you to boost the quality of your content. You can use it to add the flowing rivers and moving clouds features and improve the flow of your transitions.
Take beautiful pictures with the built-in camera
Android users can use this app to capture beautiful and clear images with its built-in camera. The camera moving effects described in the previous feature can be added to your camera before taking pictures instead of adding them later. With this feature, any picture you take will be outstanding and different from your peers. The built-in camera also has some features that you can tweak to make your photos better.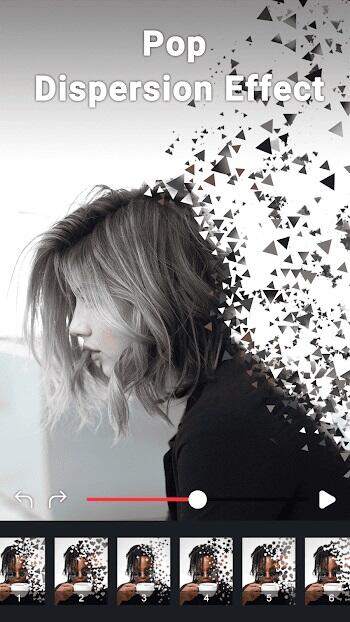 Photo overlays
Moviepic offers unique overlays that can add the best visual effects to your content. There is a wide array of multiple motion graphic effects that you can exploit to create exciting visual experiences. You can also add cinematic effects to improve the graphics effects. Activate the weather overlays or shiny particles to take your images through different environments or customize the moving background with personalized overlays.
Photo blending and overlaps
Moviepic has the blending and overlap features that allow you to promote the captured images using the provided camera setup. This feature offers a double exposure option for you to create amazing graphical images. Here, you can freely use multiple photos to blend and overlap your images, which will enable you to edit multiple photos at the same time. You can also decide to customize your double exposures however you want.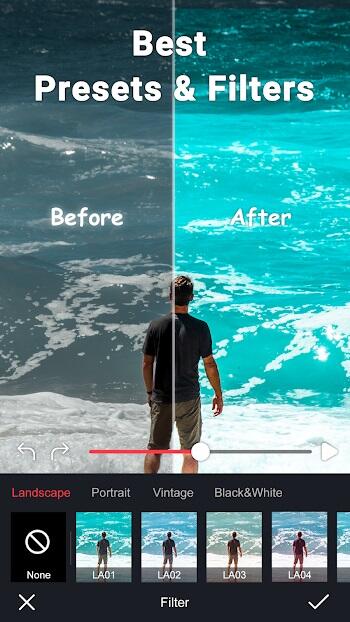 Photo Editor
Moviepic has a built-in Photo editor that allows you to customize your photos through editing options such as cropping, rotating, and customizing the image colors. Or you can decide to have fun with different editing features until you achieve desired results.
Conclusion
As a content creator, if you want to create unique motion images for your clients, Moviepic is the app for you. The app is packed with features that will make your photo editing experience worthwhile; all you have to do now is download the app and start exploiting its amazing features.


Join Telegram Group
Download Moviepic APK and create fantastic and unique live photos, wallpaper, and Gifs with animated effects. This app will bring out the best in any of your pictures.