Download Lightleap APK latest version and ace your photography skills. With the help of advanced machine learning algorithms, the app will optimize your photos in real-time.
Analysis of Lightleap Photography App
Lightleap (formerly called Quickshot) is an advanced editing application offered by Lightricks Limited. It uses machine learning algorithms to develop stunning images.
The ultralight application is optimized to work on Android devices with a low-end processor. It is designed for both amateurs and professional photographers.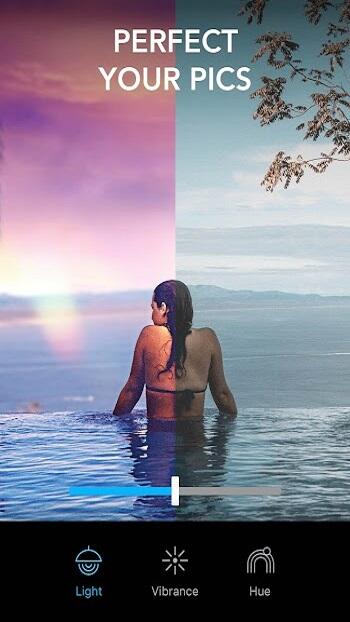 After you take your photos, the app will analyze them and automatically make necessary adjustments to enhance their quality. The app offers a wide range of filters and tools that you can use to further improve your photos.
If you've been yearning for a powerful yet lightweight editing app, Lightleap is definitely worth considering. It works super well with Android 8.0 and above.
Why Consider Lightleap?
Photography is an art that anyone can enjoy. However, not everyone is blessed with a great eye for detail. If you're one of those people who struggle to take good photos, Lightleap is here to help.
With the help of AI, the app will enhance all the elements of your photos to make them look amazing. Whether it's the colors, lighting, or composition, Lightleap will ensure that your photos are picture-perfect.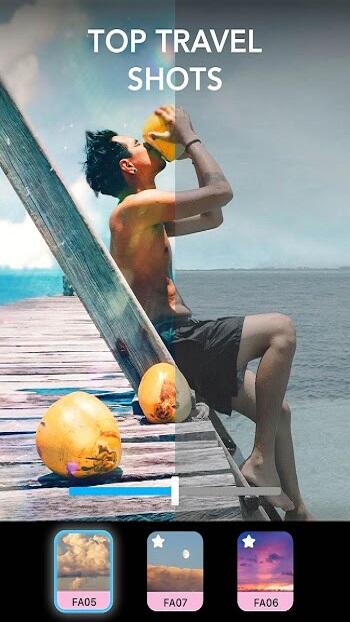 In addition, the app is extremely lightweight and won't bog down your phone's processor. It's also designed to work perfectly on low-end devices. This way, you can be sure of a flawless experience even if you're using an outdated smartphone.
Last but not least, Lightleap offers a wide range of filters and tools that you can use to further improve your photos. Whether you want to add a vintage look or make major adjustments, the app has everything you need.
Outstanding Features of Lightleap
Take Charge of Your Photography!
Lightleap brings everything you need to take great photos right to your fingertips. It allows you to retouch your photos by automatically adjusting & improving the colors, saturation, brightness, and much more.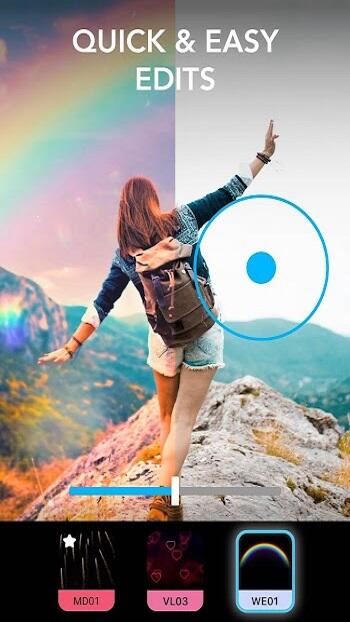 Its easy-to-use interface makes it perfect for both amateur and professional photographers. All the pre-set filters and effects are readily available with just a few taps. You can also combine different effects to create your own style.
If you've ever dreamed of having Instagram-worthy photos, Lightleap is the app for you! It will see your social platforms explode, with lots of likes and comments.
Changing sky backgrounds make your photos more attractive and lively. It is an excellent way to enhance the beauty of your photos.
Lightleap offers a wide range of sky backgrounds that you can choose from. Whether you want a sunny day or a cloudy one, the app has it all. You can also change the background color to match your photo's mood.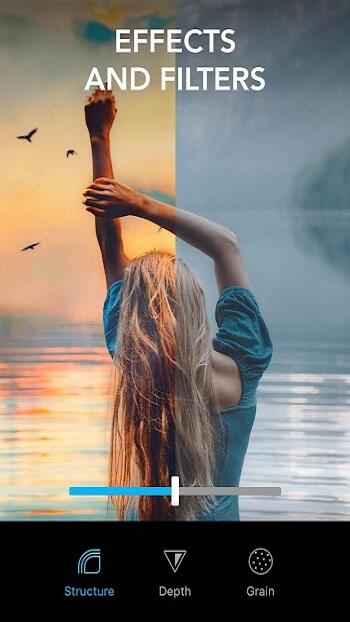 In total, the app has more than 60 top-notch sky backgrounds, including sunset, sun, storm, and dusk. With so many options, you're sure to find the perfect sky background for your photos.
The Heal Your Photos feature is an AI-powered tool that can fix minor imperfections in your photos. Whether it's a pimple or a wrinkle, the app will remove them and yield flawless images.
To use this feature, simply tap on the imperfection, and the app will do its magic. In just a few seconds, the blemish will be gone, and your photo will look perfect.
This feature is extremely helpful if you want to take great photos but don't have the time to edit them. With the help of Lightleap, you can be sure that your photos will always look their best.
Lots of Filters at Your Disposal
As we all know, filters can make or break a photo. They can either add an artistic touch or make your photos look tacky.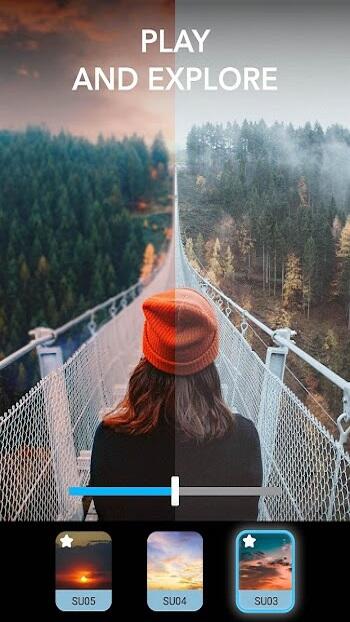 Lightleap offers numerous filters to help you take great photos, including fade, black & white, warm, urban, and vintage. Each filter has its own unique effects that can help enhance your photos.
You can also adjust the strength of the filters to create a more customized look. If you want to take things a step further, you can combine different filters to create your own style. You can also add gradients, blur, sharpen, and retouch!
Add Effects to Improve Photo Quality
Photo effects can help improve the quality of your photos. They can make your photos look more professional and polished.
Lightleap offers many effects, including HDR, portrait, landscape, food, and low light. Each effect has its own set of adjustments that you can make.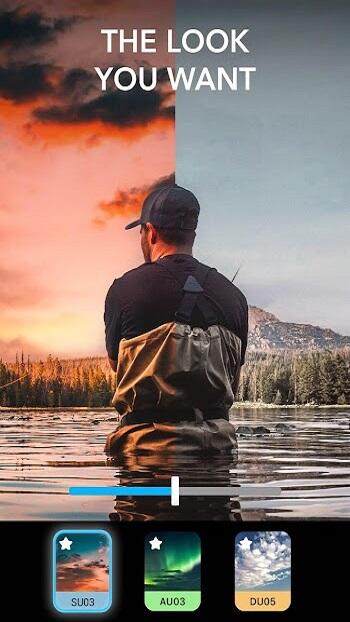 You can also change weather effects, add seasonal themes, overlay shadow effects, lens flares, and sparkles. Even better, you add mood elements such as happiness, love, anger, or surprise.
This application lets you take 100% control of your photos. It provides many adjustments that you can make to enhance your photos.
You can crop, rotate, and flip your photos. You can also change the aspect ratio, brightness, contrast, saturation, and sharpness. If you're not satisfied with the results, you can always undo the changes.
It's easy to get carried away with all the adjustments. But don't worry, you can always save your progress and continue later.
Share Your Photos with Ease
Once you're done editing your photos, you can share them with ease. The app lets you share your photos on all major social media platforms.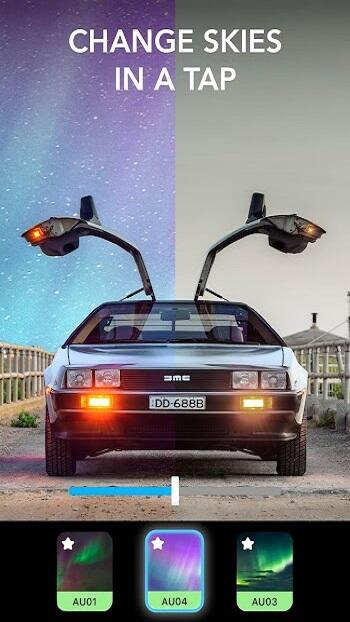 This way, you can revolutionize your social media platforms with high-quality photos. Install Lightleap today and start taking great photos!
Conclusion
Are you looking for a proven way to take great photos? Do you want an app to help you edit and share your photos with ease? If so, Lightleap is the perfect app for you.
With its wide range of features, Lightleap can help you take great photos and turn them into works of art. Install the app today and start taking great photos!