Download IDBS Bus Simulator APK to experience the life of a bus driver. Obey traffic and safely convey your passengers to their destinations to get rewards.
About IDBS Bus Simulator
This exciting game lets you jump behind the wheel of a city bus and help many passengers get to their destinations in the shortest time. Of course, you'll get rewarded every time you do this and the game not only thrives on your driving skills and challenges, but you'll also be able to build a career as a bus driver in the city and earn a reputation among the citizens as one of the best bust drivers they ever know.
Your sole goal in the game is to get your passengers to their destinations safely by avoiding accidents or any hazards. Unfortunately, the more you play, the more difficult it will be to keep this up because you'll be exposed to different parts of the city which are busy with cars and passengers. However, thanks to the intuitive control system, you will find it relatively easy to improve your driving skills and adapt to the controls.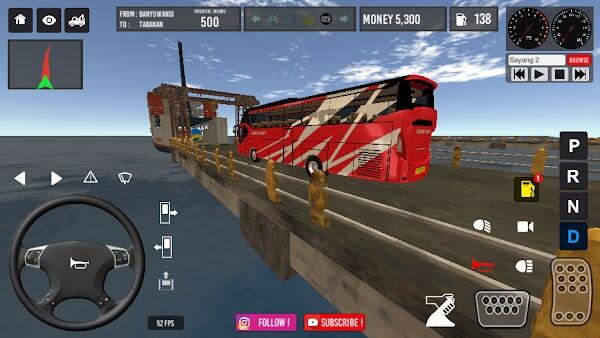 Aside from safely driving the passengers to their destinations, many tasks are included in the game. You can complete all these tasks on each bus route to get your rewards. The game also has impressive graphics that doesn't hurt the eye. There are various views to play, depending on your preference. So you can always choose how you want to see the road, from the driver or a third-person perspective.
The game is a driving experience game but not too fast-paced since it thrives on strategy and not action. It's a game developed by IDBS studio and remains one of the best bus simulation games you can play. It's available for Android devices and free to install, although you might have to make in-app purchases if you wish. The game is available in over 45 languages, and the content is available for anyone over three years old.
Gameplay
In the games, you'll assume the role of a skilled and experienced bus driver. Your missions will vary depending on your level, but the primary mission is to pick up passengers at the bus routes and take them to their destinations in the correct and fastest ways. This is an Indonesian game, so all the streets and landscapes resemble the Indonesian environment. You'll have to get used to the roads and traffic regulations, or else you'll find it challenging to play.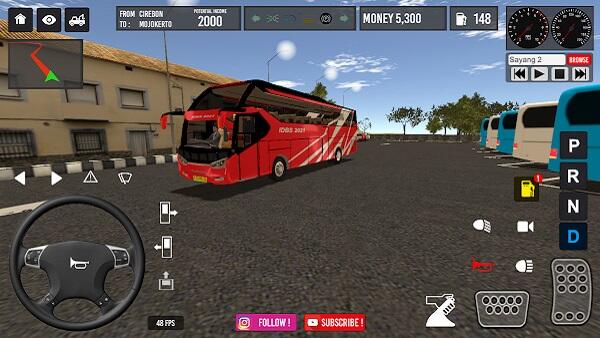 The game allows you to decide when driving and which routes to take. However, it would be best to obey traffic regulations when you play here. You'll need to show yourself as a law-abiding citizen and a skilled bus driver with the utmost respect for the road regulations and care for the passengers they carry.
Game Features
Like most simulation games, IDBS Bus Simulator has fantastic features that keep players returning more over the years. Check out some of these features below: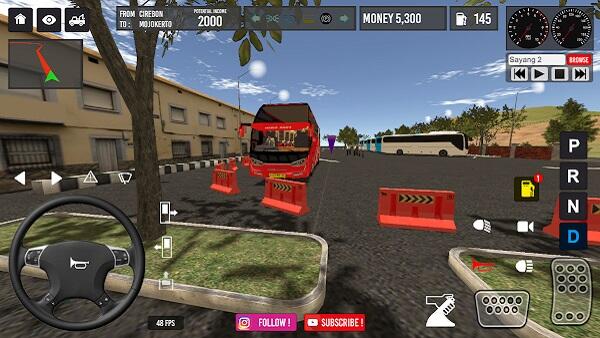 Graphics
There are impressive and excellent graphics in the game. It takes a stylish and modern approach to navigation of Indonesia, combining many visuals and designs to create the best experience you can imagine. In addition, the game details much of the game environment so that even foreigners can identify the streets of Indonesia in the game.
It also encompasses the various constructions and sites you'll be able to see when you navigate the city. The passengers are also made up of different characters, so rather than a host of the same people, you'll get to carry other characters in your bus, which makes the game more realistic.
As the driver, you'll be able to choose which part of the road you want to see. So you can limit your view by viewing the game from the first-person perspective. That way, you'll only be able to see things as a regular driver. However, the third-person perspective allows you to view the whole game background in a third person, giving you a better view of the environment.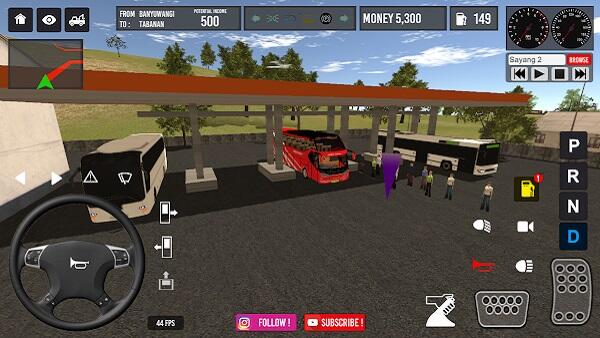 Touch Control
Since this is a driving game, you can count on it to provide the best controls. It has two options depending on which one you are more comfortable using. You can use the steering mode or your device's accelerometer to control the bus. The accelerometer is more challenging to learn but more effective than the steering mode if you're good at it.
Meanwhile, the steering mode offers more realistic gameplay and allows you to control the game better as a driver and not just a player. The controls are also quite intuitive, so you won't take too long to learn them, even if it's your first time driving on your mobile device. They also affect youre controls as fast as possible.
Missions
The primary mission here is to stop are various locations, carry passengers, and drop them at their destinations. You'll be able to choose your route because this is part of the game's difficulty. If you fail to choose the right road to pass appropriately, you'll miss the other passengers, and your current passengers won't be able to find the right path. However, you'll be rewarded when you successfully convey your passengers to the final destination without getting into trouble with kaw enforcements or getting into an accident.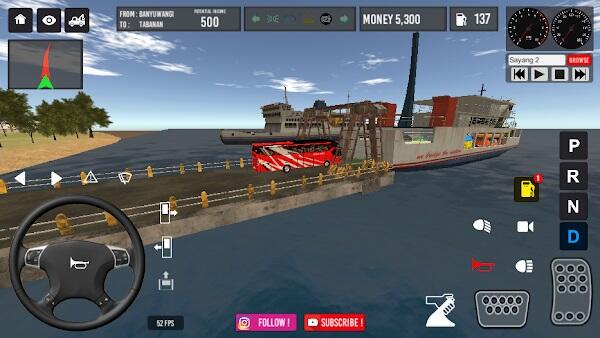 Bus Collection
The game doesn't have hundreds of buses to choose from, but you'll get enough options and can also customize to your liking. You'll be given a default bus to drive first, and you can unlock more buses the more you play. The game upgrades exist in the type of bus you drive. The graphics make the buses all look unique, beautiful, and realistic.
Conclusion
IDBS Bus Simulator is a fun game that allows you to become a bus driver and gives you a lot of features you'll probably not get on similar games. The game will enable you to expand your career and have the opportunity to drive other things in the future, such as boats. It has fantastic graphics, excellent gameplay, various buses, and challenging missions to embark on throughout your time on the game.