Download Hospital Empire Tycoon APK and become a renowned hospital manager! You can learn from the experience and offer your patients the best health care service.
About Hospital Empire Tycoon: Health Care at its Best
Hospital Empire Tycoon is a game that allows you to take on responsibility and manage all the departments and patients in your hospital. As a hospital manager, you are vested with the responsibility of keeping your patients healthy and alive while managing all the hospital departments and ensuring profitability. It's a fun game and also a learning platform. The game is a great choice when looking for a mixture of fun and productivity.
Hospital Empire Tycoon is a user-friendly platform that anyone can easily use to manage, care and cater for people in your city. It is also free to use on mobile devices but comes with in-app purchases that provide more features and items. Hospital Empire Tycoon was developed by Codigames and released on the 9th of March, 2022. The app still undergoes consistent updates.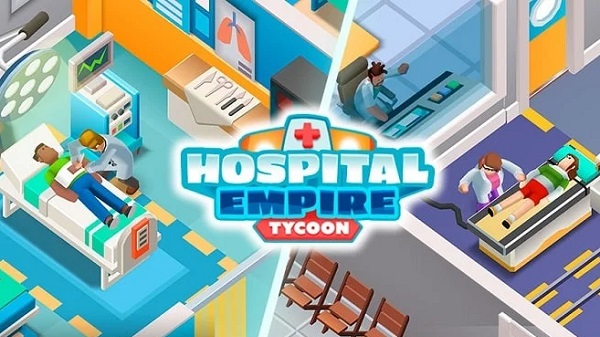 You can put your responsibility instinct to good use. Rather than sitting around or playing games that are not innovative, the Hospital Empire Tycoon game gives you the opportunity to put your critical thinking to use while you have fun and make money.
You can unlock new hospital areas, adapt your strategy, deal with emergencies, and manage your staff from your mobile device. Hospital Empire Tycoon remains a great platform to learn management, responsibility, and safe lives while expanding your hospital. Remember that without the paid version, you'll have to deal with ads and use coins for most purchases. Despite this, the free version functions well with a wide range of customization and many opportunities for fun.
Unlock New Areas
One exciting feature of Hospital Empire Tycoon is the ability to unlock new areas in your hospital. A good hospital should create new departments that serve various functions. Departments like traumatology, radiology, infirmary and many more should be available to hospital patients. If you have ever wondered what it will be like running a hospital, Hospital Empire Tycoon will help you find out.
You can expand and modify your hospital to accommodate more patients and cater to more health issues. This helps you to give your patients the treatment they need and deserve, giving your hospital great representation. Hospital Empire Tycoon makes this process fun and easy, with many tools for creating the perfect hospital.
Aside from expanding to new areas, these areas serve as departments that will help you effectively manage your staff and patients. You can modify, expand, and even rebrand your hospital, all to your preference. In addition, whenever you earn money from services, you can continually reinvest your earnings to improve all the zones on your premises, giving your patients health care satisfaction.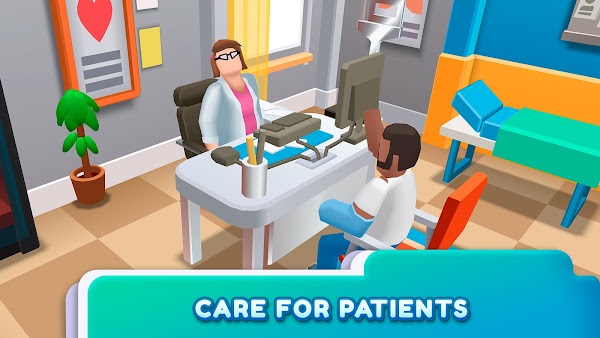 While unlocking these new areas, you can also improve your hospital's premises and make decisions that will improve the health of your patients and staff. Although the game automatically comes with certain hospital areas, reinvesting your earnings to better your service will not just make you a renowned manager alone but also help make your hospital the best health care provider.
This allows you to improve your management skills and your hospital's capacity. In addition, since Hospital Empire Tycoon is constantly being updated, you can look forward to more areas to unlock, departments to add, and more health cases to solve.
Hospital Empire Tycoon isn't only about unlocking new areas and expanding your hospital. The app also includes some exciting social fun. You can win coins as you perform certain tasks and share them with friends while exploring the different health care and management features. So invite your friends to join Hospital Empire Tycoon so that the process is more enjoyable for you.
Deal With Emergencies
Hospital Empire Tycoon comes with juicy rewards for taking care of emergency patients. Whether you are designing, you are a professional or not, be ready to handle emergency scenarios when the ambulance comes. The game is easy to use, with all features being easily reachable.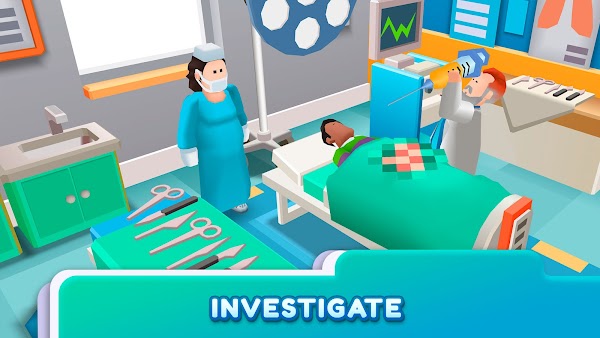 With various amazing features, there's no limit to how you can allow your management instinct to show while using Hospital Empire Tycoon. Your ability to keep your ER and staff alert will help you serve your patients better. This makes it even more fun and offers opportunities for inspiration and meeting new goals.
Adapt Your Strategy Anytime
Another exciting feature is the opportunity for you to learn how to adapt your strategy time to be the boss. You don't have to stick with the usual timing and slow management; you can modify and adapt your preference according to your specific needs. However, this will help you increase your range of patients, reduce waiting time and even make your surgeries more profitable.
Through the new upgrade system, you get the chance to decide what to do with your boosters, thereby increasing your patient capability and profitability, making you the boss. Therefore, this feature helps you study all the possibilities to make a profit and increase your patient range.
Manage Your Staff
You become a worthy boss on Hospital Empire Tycoon and create the best work environment for your staff in all departments. However, to manage a worthy hospital staff team, you have first to employ the best all-around. Not just the best Doctors, Nurses, Specialists, Assistants, and so on, you need the best working team in all areas.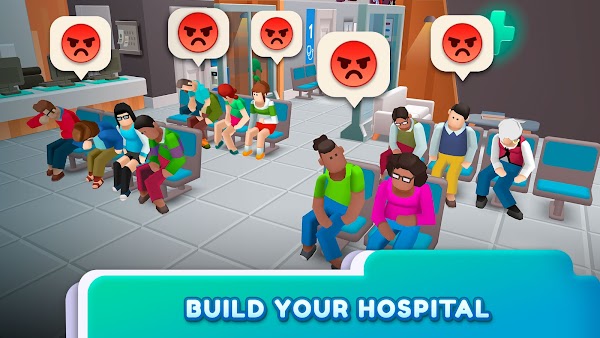 In addition, every single staff has to be the best at what they do to provide a great health care environment for their patients. Therefore, as the hospital manager, take the challenge and make it work!
Other Features
A small living world miniature
Casual and strategic gameplay for every player
Innovative emergency room rewards system
Dozens of objects to be upgraded and unlocked
More detailed management system
Funny 3d graphics and great animations
Lots of characters and interactions
Management of a successful business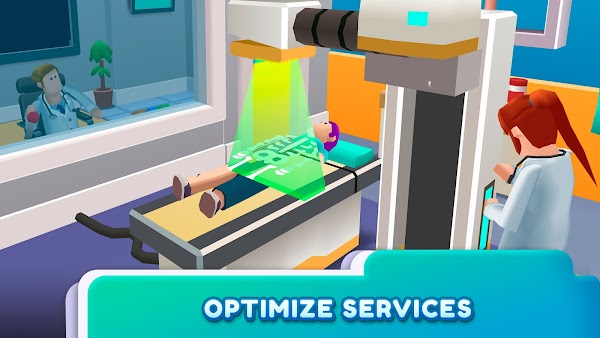 All these features come together to make innovative, fun, and profitable gameplay. However, users can rest assured that their data remains private. So you can experience the big business owner feel all from your mobile phone.
Conclusion
Anyone can get started by using Hospital Empire Tycoon for learning management and experience in business running. So please get started by downloading the app and getting right into it. Hospital Empire Tycoon is pretty easy to use and even starts you off with a tutorial so that you can understand the gameplay. As you collect more coins and cater to more and more patients, you can further expand your hospital and become the best out there.