Download Heavy Truck Simulator APK for an exciting adventure into heavy-duty truck driving. Deliver all merchandise on board your truck across rugged terrains.
About Heavy Truck Simulator
Controlling a race car can be daunting, but it is even more overwhelming struggling to keep a freight truck balanced. Interestingly, This same challenge is what players experience on Heavy Truck Simulator when they drive several trucks to their destinations around different highways.
The game is a development of Dynamic Games, one of the company's most popular. Luckily, the team spent adequate time on the gameplay and graphics, which adds to the realistic appearance the game is known for. Since its release in 2020, it has gained millions of downloads, and new players continue to join the game community.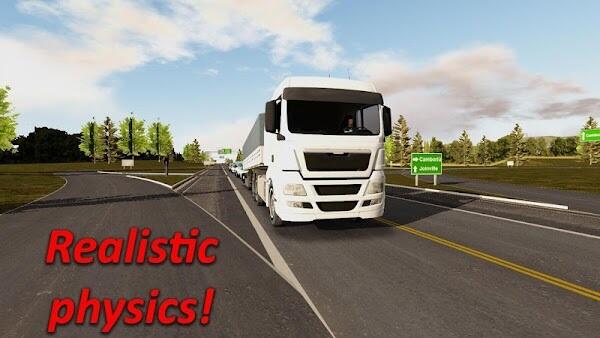 Unlike conventional race games where you'll probably drive a single type of vehicle, you will be playing Heavy Truck Simulator in several trucks that test your skills. Once you have your first truck as a beginner, you should find your way to the loading center to hook to one of the available trailers. The more game you play, the more vehicles and the more missions you'll get to complete.
The game also allows players to customize their driving controls depending on their preferences. Since there is always a map to follow at the top of the screen, it makes it easier to navigate the routes. The game is heavy on rewards since the gameplay thrives on this feature for players to get new vehicles and go on further missions.
Heavy Truck Simulator Gameplay
Heavy Truck Simulator has pretty basic gameplay, like most regular games of the same category. However, the game is a strategy game because players must be smart and strategic with their driving and controlling methods. As a newbie, you'll be given a new truck to drive; it's the least powerful one.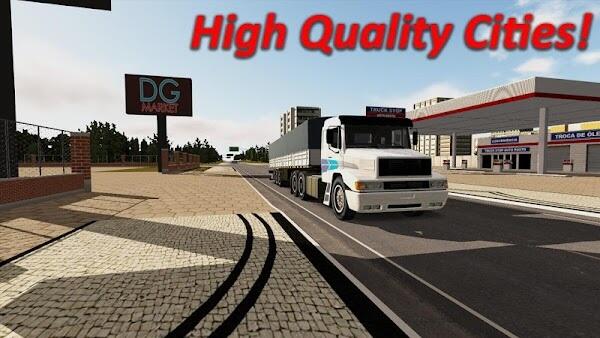 You'll head to the loading center to hook your cargo as soon as you have your truck. The faster you finish, the more rewards you'll win at the end. You will also lose points when you play roughly or allow your goods to be carelessly bumped across the rugged terrain. After the bonuses accumulate, you can purchase new vehicles and other upgrades to make it easier when you start completing challenging missions.
Game Features
Despite being one of many games in the same category, Heavy Truck Simulator has some cards up its sleeve, making it one of the best driving games you can play. Here are some of the features that set the game apart:
Heavy-duty Vehicles Machines
The game allows players to access some of the most sophisticated heavy truck vehicles in real life. Players can choose between various cars and quarry machines they would be driving on a specific course. Since there are different routes for different levels, you must select the ideal truck or quarry machine that fits your taste and the road conditions. Otherwise, driving the vehicle or completing the mission won't be easy.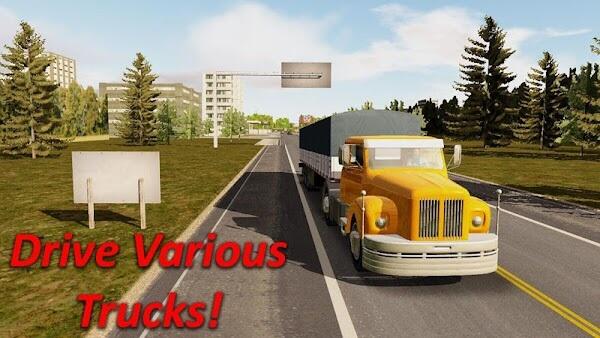 Realistic Game
The game approaches heavy truck driving most realistically. The developers thoroughly considered every factor affecting heavy-duty moving trucks in a mobile game and included all in the game feature. So you might notice some realistic elements such as vehicles slowing down in areas with swamps or sands. You might also see how the vehicles move during gameplay as a natural mirror of how the heavy-duty trucks move in real life.
Impressive Graphics
The game has excellent graphics and animations, as seen from the detailed designs. A lot of attention is paid to the game features such as topography, vehicle movement, weather conditions, and loads carried. All the designs are made to look as realistic and intriguing as possible. The third-person view of the game also adds to the player's convenience, though players can choose the first-person view, which would display the driver's view of the road.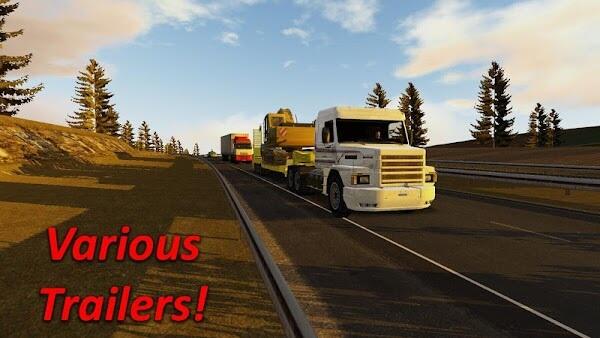 Customizable Vehicle
Players can decide how their vehicles would look and what features they'd add or remove. Even though there is a limited number of vehicles available, you can customize certain parts of your trucks to create a unique and functional one that suits your taste in appearance and performance.
Detailed Repair
As part of the realistic touches, you can also damage your vehicle when you collide against objects or after travelling a lot of distance. To repair the vehicle, you have a comprehensive list of spare parts that can replace the damaged one or add better ones that upgrade the functions and add to the vehicle's strength.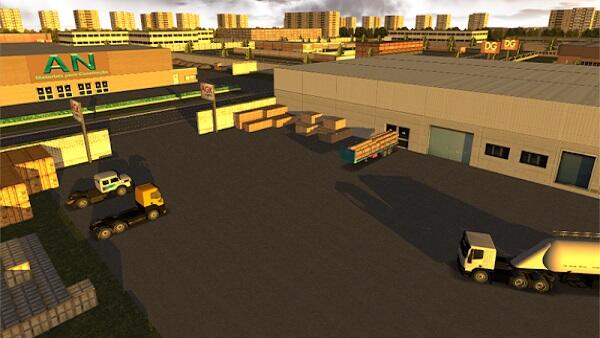 Off-road Exploration
Heavy-duty trucks often travel across tracks ranging from smooth to tarred and off-road. However, most of these vehicles convey raw materials from the exploration site to the manufacturing companies, meaning they must drive across different terrains. This feature is added to the game, and players will go on off-road, allowing players explorations to drive across rugged landscapes, which adds to the game's difficulty but also boosts the gameplay experience.
Control Support
The game supports two types of controls. So you can either use the device's gyroscope and tilt your device to control the vehicles or use the on-screen arrows. Both are ideal for Optimum performance, but certain vehicles might require you to use the on-screen arrows for more effortless operation. Asides from the movement control, you'll also get additional buttons to change gears, turn on the lights and adjust different parts of the vehicle.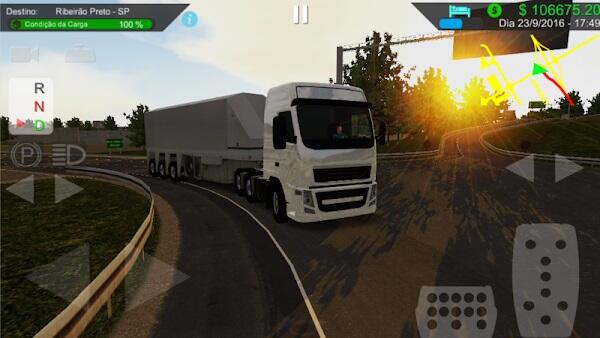 Weather and Environment
The game has a challenging list of weather and environmental hazards that considerably add to its difficulty. Players will have to forge a path out of extreme weather conditions, which can make the ground dry or wet, change the time of day or add elements of danger that can damage your vehicles if not carefully driven.
Conclusion
Players who love heavy-duty trucks will have loads of fun across various game levels. Even though there is a cringing level of ads in the game, the unique game content, realistic touch, and exciting gameplay make it one of the best heavy-duty truck driving games to play.


Join Telegram Group
Download Heavy Truck Simulator APK for an exciting adventure into heavy-duty truck driving. Deliver all merchandise on board your truck across rugged terrains.