Download Heavy Bus Simulator APK to drive your buses where they need to go. Then, test your navigational skills and reflex to drive the bus around cities in Brazil.
About The Game
Heavy Bus Simulator is a 3D game that creates a real-life version of a driving experience that puts players behind the wheel of a bus. You'll have to take on the role of a diligent and skilled employee in a Brazilian company and have to drive buses while getting paid. Your goal here is to ensure you take the correct route between cities in Brazil to convey your passengers across various locations as instructed when you play.
You'll be able to choose between two major game control systems, depending on which you've always enjoyed using on other driving games. It's recommended that you try both controls as a beginner to see which works best for you. These two options include the device accelerometer and the on-screen buttons. Depending on your preference, you can also play with different perspectives using the third-person or the second-person view.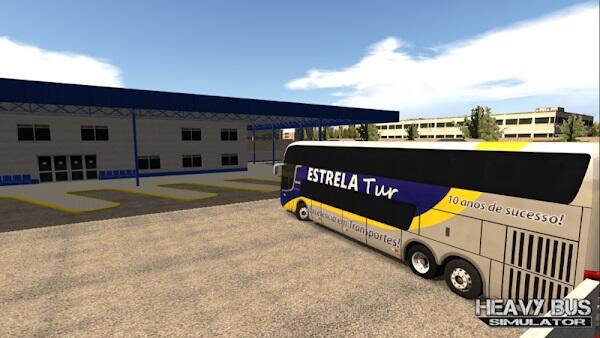 The game also allows you to completely turned off the engine and turn it back ok anytime you want. The game starts with an essential bus you'll buy with your capital. You can then customize the car to suit your taste. Once you're set, you'll go for missions and be rewarded when completing them. Asides from the impressive gameplay, other features of the Heavy Bus Simulator will intrigue every player.
The game was developed by DEHA and has gained much popularity since its release. It's one of the best bus driving games with superb gameplay and amazing content. It's currently available in English and accessible for all Android Devices. In addition, all ages can view the game's content, so your kids can also get a thrill from the game and play on their own.
Gameplay
The gameplay is relatively straightforward. You won't compete against anyone but will be playing against yourself and racing against time to reach your destination. You'll also have to avoid all obstacles and keep your bus free from collisions and dents. The game opens with the directive to get your first bus and design it to fit your standard.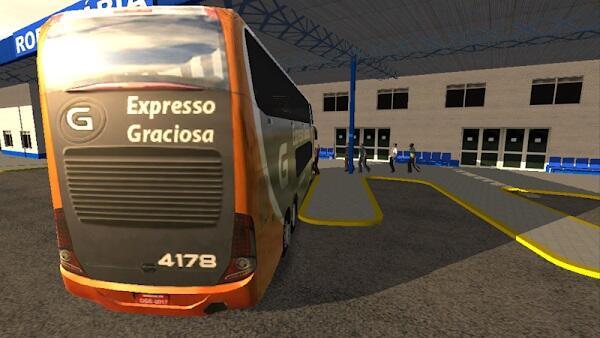 Then comes the real game, where you take your bus on long stretch journeys across various locations. You'll be rewarded every time you complete the missions, and the locations also change. Once you get enough money, you can upgrade your bus or buy a new one.
Features of Heavy Bus Simulator
Heavy Bus Simulator is an exciting game simulating a real-life bus driving experience. It owes its impressive reputation to some of the features below:
Graphics
Most simulation games don't focus ok the graphics aspect of the game, but this one does. Special attention is given to the game graphics to provide the most realistic and surreal experience anyone can ask for. Starting with the bus details, players are allowed to add personal details to make their buses unique to them, and this is how the bus looks, regardless of where you drive it to or which angle you view it.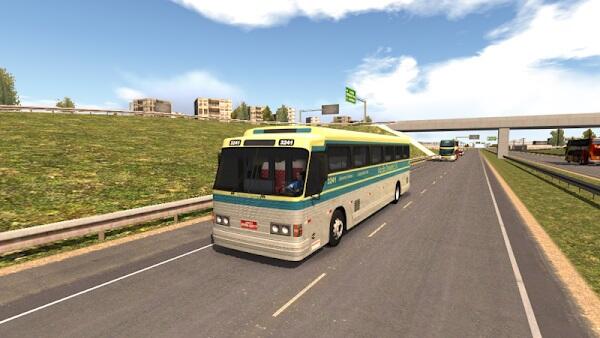 This detailed feature also applies to the game environment; since it's set to unfold in a Brazilian country, you'll get to view the Brazilian landscape and experience some of its impressive cities from your bus. In addition, other details such ad road policies, signposts, traffic systems, etc., all add to the game's amazing visuals.
Control
The control system here is also lovely and smooth. You won't get caught up in a specific control that doesn't suit your game style. Like most games that require driving, you either have on-screen buttons as virtual joysticks or use the device's accelerometer to control the vehicle.
Luckily, these two options are available on this game, so you can choose whichever one you prefer depending on your experience. Ensure you try both methods out if you're a beginner and see which makes you feel most comfortable.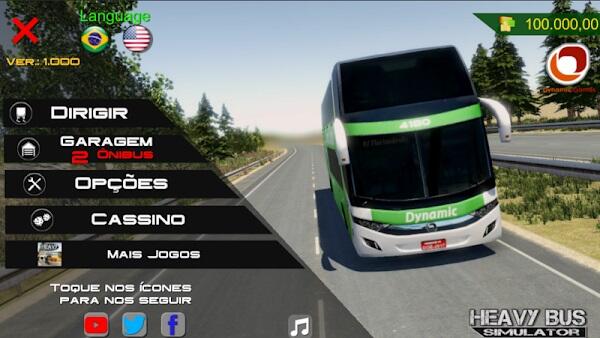 Traffic System
The traffic system in this game is also worthy of mention. It's so detailed that you'd have to understand the real-life traffic system to understand how to relate to the game. The traffics regulations are all available as real as possible, so you have to obey basic rules such as turning on your signal lights when turning left or right, switching on the headlights when driving at night, or observing the speed limit on different roads and terrains you visit. When you finish the mission, you'll be issued penalty tickets when you mistakenly violate or intentionally disregard the traffic laws.
Game Upgrades
There are many upgrades on Heavy Bus Simulator, mainly changes to your bus or unlocking new buses. Besides the default red bus, you'll be forced to choose in the beginning; you'll be able to make more money and upgrade your existing bus or buy new ones. However, the buses have no name but can be distinguished by their colors and designs. So if you already have a bus but don't like Howe it looks or is not content with the wheels, glass, or anything else, you can take it to the garage and customize it to your satisfaction.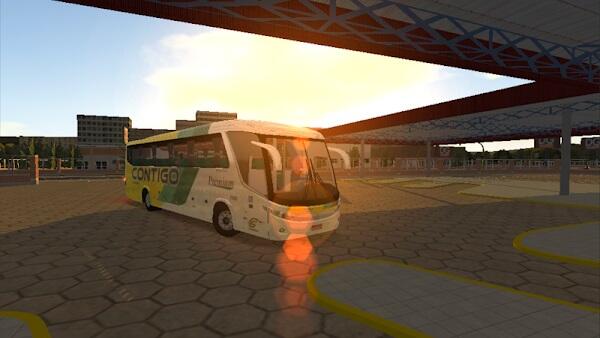 Rewards and Bonuses
There are hefty rewards, just as punishments and penalties when you complete a mission. The game's difficulty lies in the numerous challenges you must undergo in every task, such as obeying traffic regulations, taking the shortest routes, and avoiding accidents or collisions with other vehicles.
You'll be rewarded with excellent points when you manage to do all these, while you might receive a reduction in your experience points or a money bonus as a penalty for your errors. Incessant reductions will reduce your bonus points in the long run, and you won't be able to reach high experience points or have enough money to purchase new buses. So ensure you always avoid error and perfectly play the game to earn the highest points.
Conclusion
Heavy Bus Simulator has excellent features, beautiful graphics, and impressive gameplay. The game offers a realistic simulation of bus driving for players and, therefore, one of the best you can play if you want an adventure as a bus driver.