Download Great Conqueror Rome APK and become the greatest commander Rome ever had. This game is for you if you also want to experience the thrill of leading an army!
All You Need To Know About Great Conqueror Rome
Great Conqueror is a single-player Rome-inspired game created in 2019 by the renowned developers of history simulations, EasyTech. It is a historical simulation game that revolves around the life of a roman commander who starts building an undefeatable empire while forming an alliance and creating foes. The game can be played on Android and iOS devices.
This game is packed with a lot of fun and educational activities. You get to understand historical events and how they played out. As you level up consistently, you will get addicted to this game.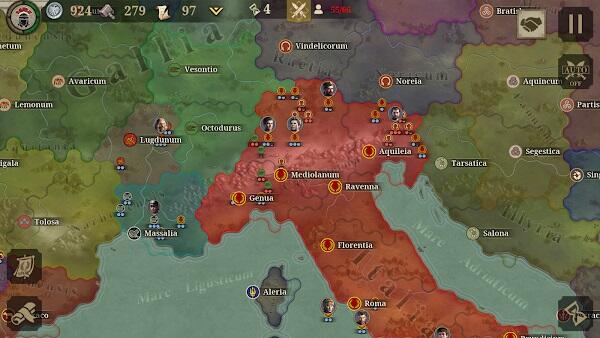 From the smooth interface to its unique in-game features, Great Conqueror gives you a taste of the life of a great Roman commander as you build an undefeated Rome.
In-Game Features
Great Conqueror has many unique features that ensure a smooth and interesting gaming experience. Some of these exciting features include:
Lively background music with engaging sound effects.
Stylized and colorful graphical designs.
A history-inspired game for gamers of all ages.
Exciting and addictive gameplay.
A single-player simulation with on-screen follow-through prompts.
Multiple means of earning coins and diamonds for easy gaming.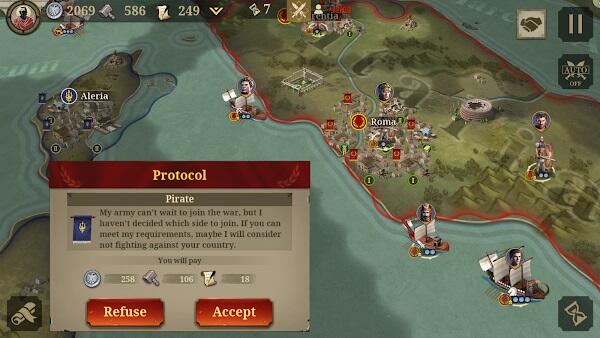 High compatibility with all mobile devices.
A smooth user interface, free from glitches and bugs.
In-app purchases to aid in-game finances.
Offline game for more gaming experience without a network.
With these characteristics, you can be assured of a smooth journey to becoming a great Roman commander. So build your empire and have fun all the way!
Cool Gameplay
Basically, all you have to do in this game is follow game prompts and build an undefeated empire alongside your army and the senate. It is addictive and packs a lot of fun. In the first stage, the campaign levels are adopted from various historical classic battles and other events. However, players can experience a real level of war at this level. Also, the button in the up left corner can switch the camp, and it becomes active when the player has cleared all the main line levels in that current chapter.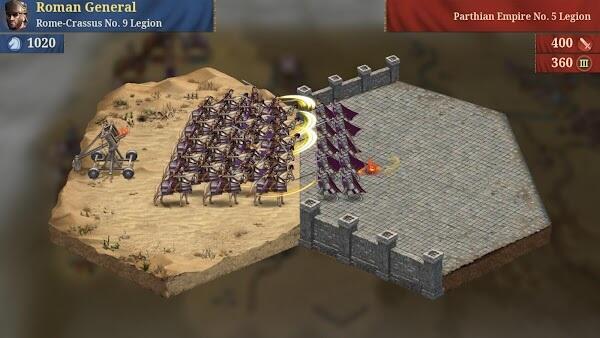 The game's storyline is historic and resembles many historic Roman stories. All you need to do is keep up with the game guide's prompts to make progress. It is a single-player game that allows you to make in-app purchases. The graphics are top-notch, and you can play without worrying about glitches and freezes.
Also, Great Conqueror has lively, adventurous background music for effect. This addition to the gameplay will leave you antsy for more action.
Interactive Features Of Great Conqueror Rome
There is more to the gameplay of this addictive game. You can kill time with Great Conqueror by engaging with its interactive features. Here's how to do that:
Inventory
In the Inventory feature, you can view the items you already have, including banners, equipment, and skill scrolls. Also, note that some equipment needs to be used to meet the equipment rank requirements.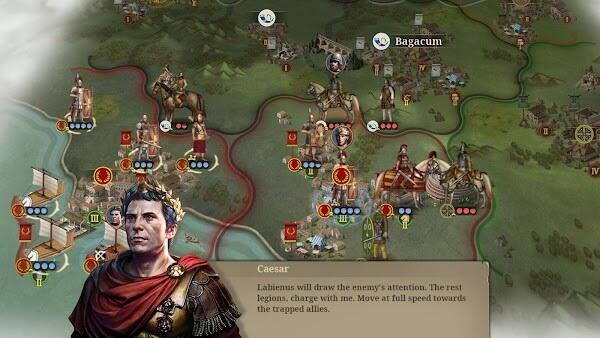 This feature will go a long way in freeing up parking spaces and earning more rewards for winning wars against foes.
Generals
This characteristic is one of the most important components of the game. Various generals promote different game experiences for players. However, the general slot will increase with the level your senate reaches. You can have up to 11 generals, three in-app purchase generals, and one commander at most. Build your army!
Get Daily Rewards
Being addicted to the game comes with its reward. If you play Great Conqueror every day, you will get daily rewards like coins, diamonds, speed, mystery boxes, soldiers, armors, and many more through its Daily Rewards bonus.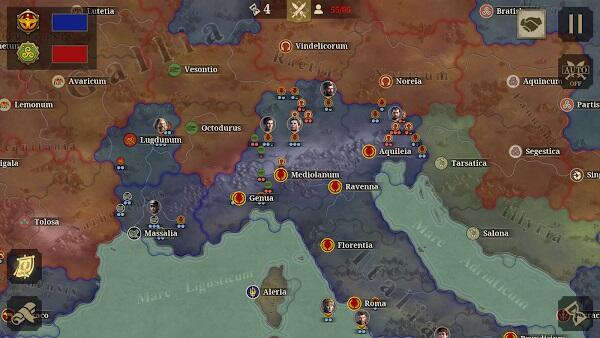 Shop
Players can purchase several things from the in-game shop like gold coins, skill scrolls, and equipment. However, note that the Shop's default refresh time is ten minutes, and the countdown starts always begins once the player opens the shop. Also, Gold coins can not be purchased after it exceeds the upper limit. As a result, the upper limit increases as the Senate level rises.
Enjoy More Speeds
More money depends on more speed. During the tournaments, you will cash out more coins as your plane makes a quick and complete orbit on the runway. So utilize your speed to increase the chances of earning more prizes.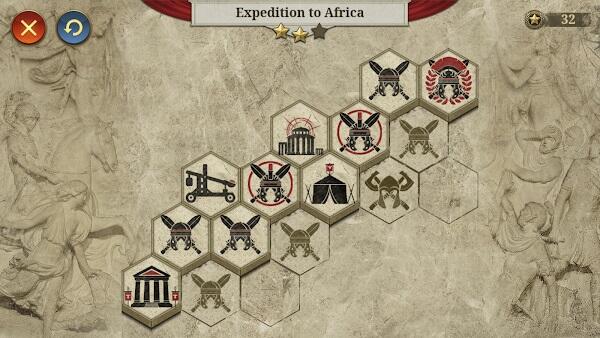 Raise Your Rank and Membership
With every unlocked level, you can attain a rank and membership. Once either of these is unlocked, you will gain other amazing rewards such as diamonds and coins in maximum quantity.
Conclusion
If you are ever in need of playing a game that gives you the experience of living a historical life, then Great Conqueror is just what you need! And one cool thing about this simulation is that you can play new and updated versions each time. Also, your expenses through in-app purchases are inexpensive and worth it.
Great Conqueror is data-friendly and is built with smooth software that makes it nearly impossible to be attacked by viruses and bugs. It can be played with data online and can be played offline for gamers to enjoy it anywhere and anytime. Become the greatest commander to ever live as you build the greatest army, fight wars, form alliances, and have fun while at it.


Join Telegram Group
Download Great Conqueror Rome APK and become the greatest commander Rome ever had. This game is for you if you also want to experience the thrill of leading an army!