Download Edjing Mix APK, a DJ app that allows unlimited creative freedom by bringing a real-life DJ setup to your device. Now, you have your own pocket-sized DJ setup!
An In-Depth Description of Edjing Mix
Edjing Mix DJ music mixer app is the brand-new version of the popular DJ app (Edjing Mix old version), and it has been redesigned to produce even better results than the old version. The Edjing Mix's latest version is the best app for unleashing your inner creativity; it is easy to operate whether you are a beginner or have been mixing songs for quite some time.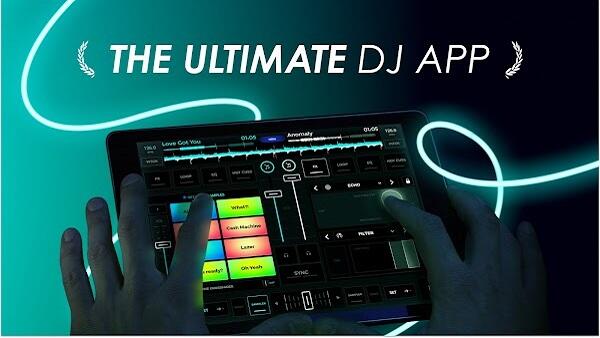 The Edjing Mix's latest version was designed with professional DJs, guaranteeing excellence. It is also an excellent app for kids to try out their talents in DJing while giving them access to tons of materials to achieve this. They can load a playlist of songs, access tons of tracks from Soundcloud and their local folders, create their mixes using samples and loops, save their mixes and share with friends and family members, etc.
The Edjing Mix app is a well-designed app with a user-friendly interface; you can use this app to do quite a number of things such as mixing audio, editing audio, adding a music track to audio, increasing the volume of audio, and several other things. Users get access to a help button (although it does not explain much), but since this app is easy to use, everyone can get the hang of it immediately.
This music and creative app for Android and iOS users is your typical audio mixing software designed to serve startups and upcoming DJs while providing solutions for all industries and businesses. However, Edjing Mix pro offers an extensive library sample and plenty of other features to explore. You can do many things and several tools you can access without upgrading to Edjing Mix premium.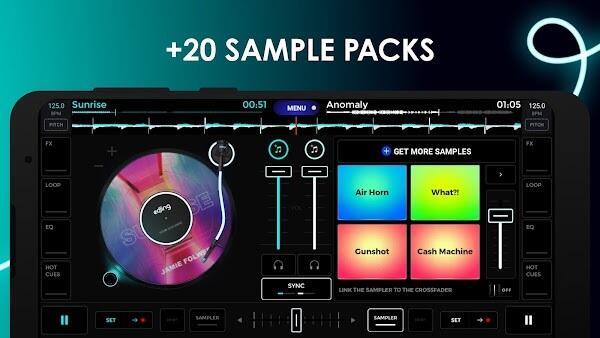 There is no better way to unleash your creativity than using the Edjing Mix app. So, download Edjing Max today, your own pocket-sized pro DJ software today.
Features of Edjing Mix
Let us look at some exciting things you can do on the Edjing Mix app.
There are over fifty million tracks for users to remix and work on, and you can also access all of your local music from your music library.
For lovers of Soundcloud, a Soundcloud integration gives you access to millions of tracks from the app. It is important to note that you must have a premium account before using Soundcloud on Edjing Mix.
If you are not upgrading to the Edjing Mix premium, there are still sixteen free samples, such as sirens, fire alarms, air horns, and gunshots which you can access after viewing ads.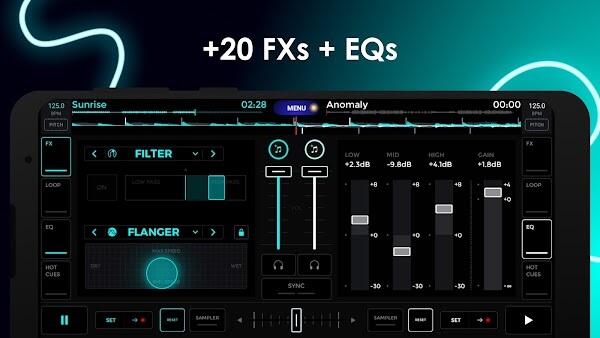 You can easily search for songs and music titles through the smart search feature, which will display your search results (from all your music sources) on the same screen.
Edjing Mix uses advanced sorting to arrange files categorically; it could either be by alphabetical order, time or BPM.
There is access to over twenty sample packs (hip-hop, FDM) created by professional DJs and partnered with Future Loops. You have to upgrade to Edjing Mix pro to use this feature.
Like similar apps, there is a queue system, which lists the following songs that will play. You can also create playlists from your different music sources (streaming and local sources).
With the Edjing Mix pro version, you can record mixes and share them with friends, family members, and every other person on a large scale.
As the name implies, you can edit and mix audio clips from your music sources (streaming and local).
You can add different effects to your mixes, but you will also have to upgrade to Edjing Mix pro.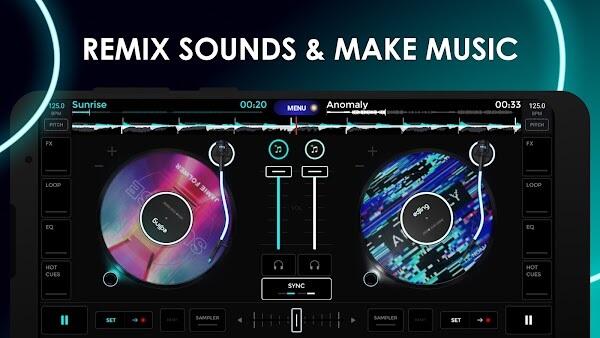 If you have excellent audio, but it is over a video clip, you can use the Edjing Mix app to convert the video to audio. This way, you can access the audio without having to watch the video.
You can also remix your voice and music clips using the Edjing Mix app. Lastly, you can adjust the volume of your mixes.
Edjing Mix Premium
Edjing Mix pro is a more professional version of Edjing Mix, a virtual DJ app that provides access to even more features and samples and is an effective method for DJs to mix tracks on their mobile devices. It features a high-quality mixing tool (which justifies its price), three-band EQ, crossfades, real-time effects, smart loops, syncing, etc.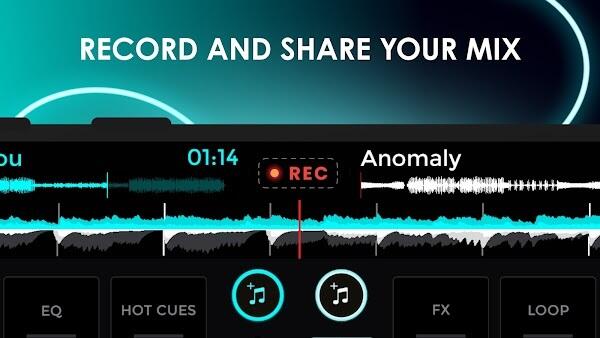 Like the Edjing Mix app, you can create playlists from different music sources. Only this time, it can be according to the different genres of music you mixed and performed. You can quickly and professionally switch between two tracks using the two turntables with a crossfader through the easy-to-use interface.
You can also activate the auto mix feature if you do not want to crossfade between two tracks manually. You can access all your sound effects and tempo through the main screen. Also, you can record mixes and remix music files that are about an hour long, which is quite impressive and will come in handy. Lastly, the Edjing Mix premium app uses BPM synchronization to perfectly sync your track's tempos and give you excellent results.
Conclusion
Download Edjing Mix, a personal mixer on your device that you can carry everywhere you go and record endless mixes. Unleash your creativity by having a real-life DJ setup with you at all times.