Download Doorman Story APK, the hotel simulation game that lets you manage and develop a motel. Grow your small motel and level up to manage luxury hotels.
Doorman Story
Doorman Story hotel tycoon is a hotel management simulation game where you grow your business from a sleeping roadside motel to a thriving luxury hotel. In Doorman Story, you will respond to guests' needs while they stay in your hotel, like assigning rooms, providing food and drinks, and cleaning the rooms for the next guest.
Description of Doorman Story
Doorman Story features the player as a hotel manager. They control the staff and general hotel management. The game begins with just two employees—a bellboy and a receptionist. When the game starts, the employees will come out one at a time and do an introduction.
There aren't many visitors to the Doorman Story opening level. Bookings will eventually need to be controlled, though. As a result, if you plan to offer your services with a guarantee, you must prepare enough rooms.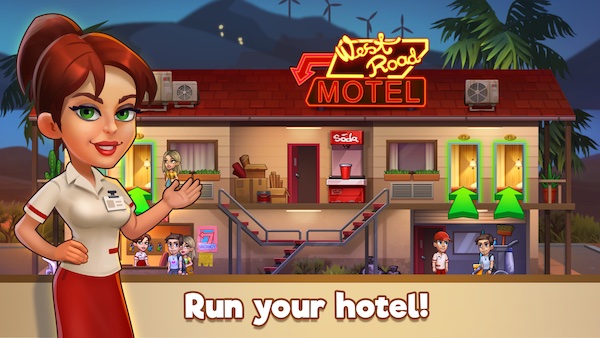 While it can seem straightforward, things will become chaotic when tasks begin to build up. You will need solid organizational abilities to do them as quickly as you can to keep the business's cash flow going. The two employees will have to multitask at the start of the game.
The receptionist will serve as the motel's ordering staff, storekeeper, purchasing staff, cashier, and accountant.
In addition to waiting at the door, greeting visitors, and carrying baggage, the bellboy will also provide guests with the food they request. He will inspect and clean the room before their check-in and clean the room after they leave.
You will need to consider the long-term development of the motel as the manager. Your goal is to look at the entire building rather than the two employees, noting the areas that need improvement. Players have the option to add services like a cafe bar, guest snack bar, a modest entertainment room for reading, and more to increase revenue.
Additionally, players can increase the number of trees planted, include a fast-food menu, and update the rooms' interior decoration to make them more appealing.
How To Attract Guests
Players can earn rewards for carrying out tasks. These rewards include a Heart that depicts the affection and satisfaction of guests and free diamonds that are frequently gained from unexpected rewards or when special missions are completed. These free diamonds are intended to be used to purchase rare and valuable products that would otherwise be expensive to buy.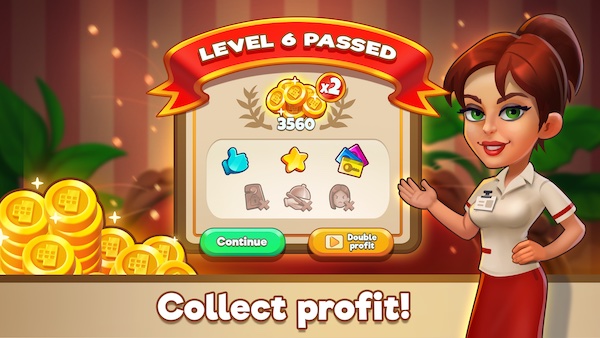 You will also receive coins, which will be collected from the deposit when the visitors check in and the remainder when they check out. The coins are also earned when they use other services from your hotel. It is suggested you create as many things as possible to attract customers.
These attractions not only help keep customers longer but also increase their pleasure with your hotel, and sometimes there will be more tips.
To control the many characteristics of this motel, simply tap on the screen as directed. There are also green arrows that direct you to focus on your primary needs at all times. The number of individuals accommodated is shown in the upper left corner.
How to play Doorman Story
The graphics in the Doorman Story game make the game appear simple, but if you don't pay attention, you will lose numerous times in a row. To progress through the levels and unlock larger hotels, you must first learn the game's rules and how to play.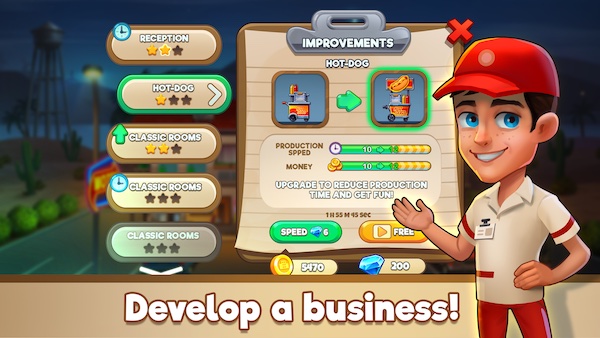 Here are a few strategies to become a Doorman Story hotel tycoon very fast:
Know the fundamentals of Doorman Story
Customers will check in and out of your hotel on each level, and it is your duty to ensure they are looked after.
Wendy, the receptionist, will conduct the check-in and check-out procedures. As they wait in the lobby, what you do is tap on the icon over their heads to assign them to a clean empty room. When they decide to check out, they will stop by the front desk to pay. To collect the payment, you must tap the icon above their head.
Be aware that to keep your visitors pleased during their check-in and check-out, you will need to give Oliver, your bellboy, a variety of instructions. Oliver will also be in charge of cleaning the rooms because Wendy won't be able to assign a guest until Oliver has done so. You can get Oliver to clean a room by tapping on the hotel cleaning supplies and tap the room icon.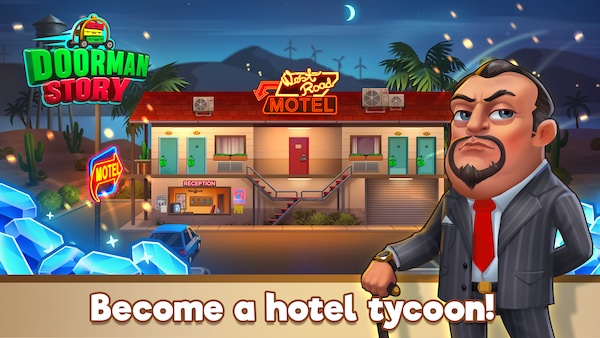 Every level has a particular objective; for example, some call for a certain number of likes, gold, or stars. You must collect as much as you can since they increase the amount of gold you gain after finishing a level. The idea is to ensure that your visitors are happy while staying at your hotel.
Manage Oliver's duties well.
It's crucial to manage the duties you assign him because it will get challenging if they pile up. Oliver can perform a maximum of four jobs lined up. All you need to do is organize the work for him in advance to make the most of his abilities.
You must take care not to issue an instruction to him at the wrong time to avoid confusion and clash. Ensure he isn't sitting around because a few seconds can mean the difference between finishing a stage and failing.
Use your gold and crystals for upgrades.
You should prioritize spending money on your guests' accommodations, customer service, and cleaning speed. You should spend your gold and crystals upgrading the hotel at various stages. These changes will make your clients more patient and speed up tasks like cleaning.
Claim your rewards
Doorman Story game gives free prizes, but you must watch a 30-second commercial in exchange. These prizes include crystals and gold.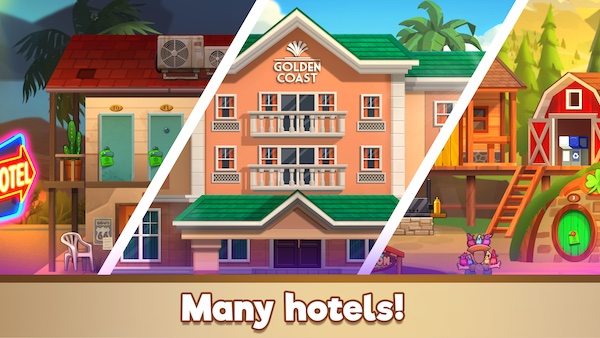 Logging in every day is another method to get rewards. Even if you don't want to play, it's a good idea to log in daily to the game to get the daily reward. After completing several stages, you will also open gift boxes containing crystals and boosters.
It is important you take advantage of these offers so you can continue to invest in the game's ease of play.
Conclusion
The Doorman Story game is challenging, but if you adopt the right attitude and use the few tips above. This will help you advance steadily from running a dormant motel to managing a luxury hotel where celebrities would love to spend their holidays.
Doorman Story game takes you into the world of hotel management and lets you experience the ups and downs of running a business.