Download Days After APK, a zombie survival game where players have to survive the most horrible consequences of the zombie apocalypse. Do you think you can make it?
An In-Depth Description of Days After
As stated above, Days After is a zombie survival game that revolves around a player's life after a zombie apocalypse. In Days After, players will face the different horrors that come with a zombie apocalypse – hordes of undead, infection, hunger, killing, raiders, and so much more – just like you see it in the movies. Players will face the terrible consequences of the zombie apocalypse and must do all they can to survive.
This third-person survival game allows players to control one of the few survivors of the zombie apocalypse. The human world you once knew is gone and perished under the onslaught of the infected. You are one of the lucky survivors who have to experience raiders, hunger, hordes of zombies, and diseases. It is your choice to survive or die on your last days on earth. Maybe you are not so lucky after all.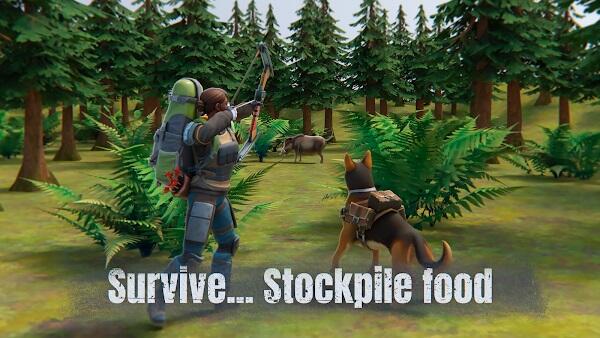 Days After 2022 begins in a desert wasteland, where your adventure begins, and you will have to create a hut to live in. It is a world where half of the people are hungry for brains and blood while the other half are in a state of survival and would do anything to survive. As the game progresses, you will face bigger challenges that you have to conquer to survive. Players must try their best to make zero mistakes because the slightest one may result in death.
The controls in the Days After survival game are similar to those in most horror survival games. On the left side of the screen is a virtual stick that is used to control your character's movements. On the right side of the screen are the buttons needed to attack and interact with different objects in the game. Then, you can use the backpack icon on the screen to access your inventory.
In Days After Survival, players must collect different resources and items to craft weapons they can use to protect themselves. When the game starts, they only need to collect smaller items like wood, hemp, and stone to make hammers, bonfires, axes, and many other things you need to survive. As the game progresses, you will need to make more advanced tools and weapons, so you have to collect bigger resources.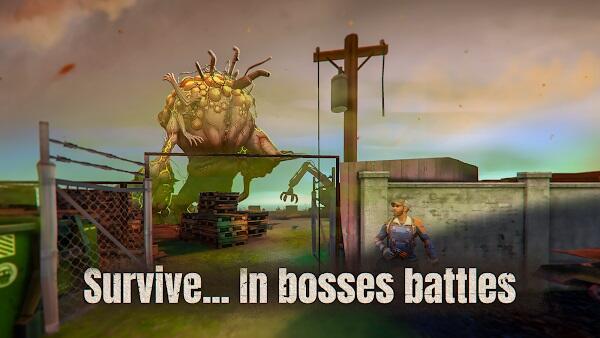 In the Days After latest version, players have to build their home, which will serve as a base of operation at the starting area. If your character dies in the game, they will be revived in your home. The game has over twenty unique locations filled with mysteries and secrets that you have to discover. Do you think you have what it takes to make it past all the locations?
If you think you have what it takes to survive a zombie apocalypse, get to playing Days After: Survival Games. Our site offers a straightforward Days After free download process so that you can get to it!
Features of Days After
Days After: Survival Games is an outstanding zombie survival game with excellent graphics, several locations, many enemies, and a unique crafting system. Let us look at some of the exciting features this game offers.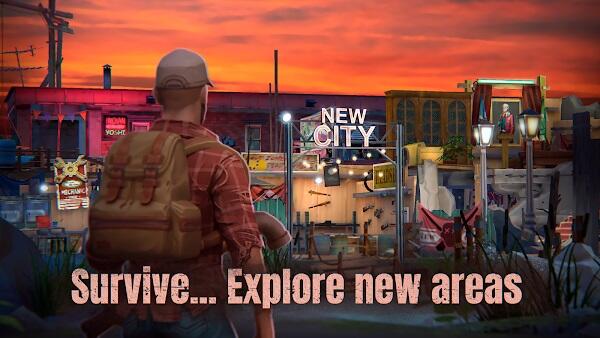 Explore a World After the Zombie Apocalypse
The Days After game is centered around life after a zombie apocalypse; players will have to learn the rules of survival and make it through any terrible consequences they will face. As a player, you must survive at any cost. If you think you have what it takes, accept the challenge, explore the post-apocalyptic dead world, and stay alive among the dead.
The good thing about this game is that you will not be the last survivor on earth. While exploring this world, you should look for allies and join a clan of survivors. You will find out that you will survive longer with a large group of people than by yourself. This game also mixes a little bit of romance in its gameplay as the bravest players will be able to find their significant others. But, this is difficult because you will have to fight for her and save her life during horrible times.
Through the numerous zombie series we have watched, we can tell that life after the dawn of zombies is not easy. The Days After game shows how difficult survival is – players have to deal with hunger, a mysterious virus, thirst, crazy situations, and hordes of zombies. There will be many times when the zombies will be too much for you to handle; you should run away in these situations and never bother to show your skills because you may not make it out alive.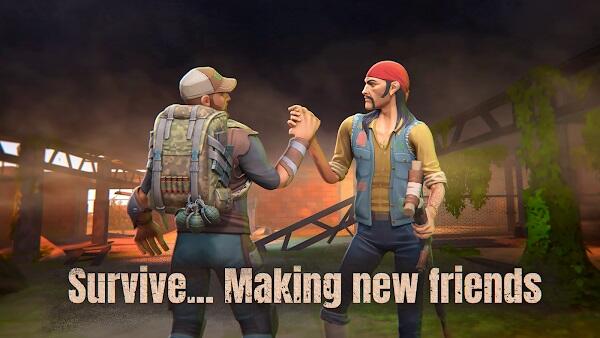 A Massive Dead World With Different Locations
This game has over thirty unique locations filled with secrets and mysteries. Like every other zombie game, players get to explore the different locations of an abandoned city with zombies lurking around in every corner. It is up to you to survive every location, complete the quests, fight off zombies, and follow the rules of survival if you want to make it out alive.
Other Features Include:
Days After: Survival Games is an open-world zombie game with a PvE survival gameplay
Players must survive the fading city's different locations by collecting resources and fighting zombies every day.
Collect different items to craft armors and weapons and build a place for you to stay.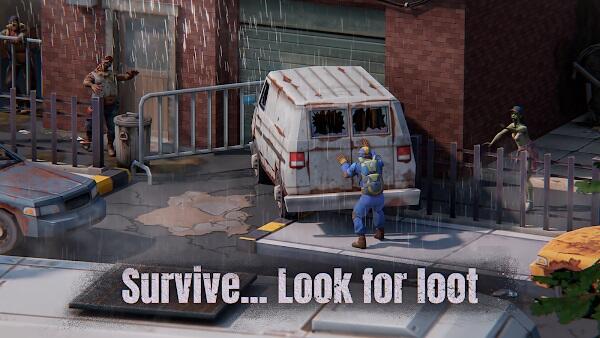 Days After features clans and chats with other survivors.
Days After features NPC pets and allies with action-adventure events and breath-taking updates.
Players have to hunt and fight against zombies with terrifying bosses.
In the Days After game, players will fight against hordes of zombies, wild animals, and bandits to solve the mystery of the infection that led to the zombie apocalypse.
Conclusion
Dive into a post-apocalyptic world where you must survive at all costs – defeat all the zombies you come across and save what is left of humanity from the end of the world. The Days After: Survival Games download process is straightforward – what are you waiting for? Hit that download button now!