Download Construction Simulator 3 APK latest version and earn construction contracts. The game is super realistic and offers more than 50 vehicles & 14 brands.
Detailed Analysis of Construction Simulator 3 APK
This game is a sequel to the well-known and appreciated construction game, Construction Simulator 2. The third installment has better quality graphics and more vehicles.
You will have to complete missions to earn money. Once you get paid, you should get more contracts, buy new equipment, and expand your business.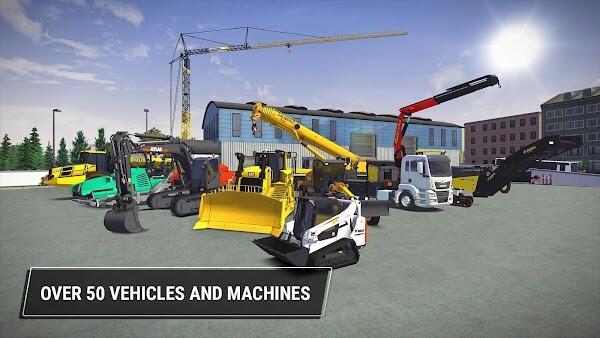 There are a lot of things to do in this game. You can build houses, construct houses, and even do some landscaping. Moreover, you can also transport goods from one place to another.
Highly Immersive & Engaging Gameplay
In this game, you will take care of every minute detail. For instance, you will have to check the gas levels in your vehicle and ensure that the engine is running smoothly.
Additionally, you will be in charge of construction sites. This means you will oversee the construction workers and ensure they work properly.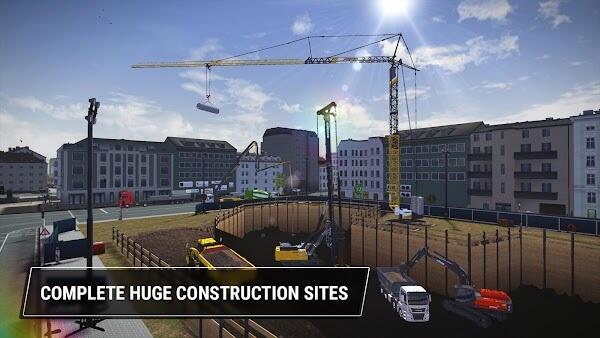 Fortunately, all the missions you complete will earn quite handsomely. You must use these proceeds to reinvest in your business and buy new equipment. This way, you will grow your business and become a construction tycoon.
An Open-World Setting
This game allows you to explore the town of Neustein. You will drive around town and check out different construction sites.
The open-world concept makes the game more engaging. You will see super authentic buildings, forests, mountains, and rivers. All these elements make the game more realistic and add to its appeal.
More Vehicles & Mind-Engaging Challenges
This game has numerous licensed machines that you can use to complete missions. You will have access to more than 50 vehicles from 14 brands such as CAT, Liebherr, Palfinger, Bell, STILL, MEILLER Kipper, CASE, Bobcat, HAMM AG, JOSEPH VOGELE AG, BOMAG, WIRTGEN GmbH, MAN and ATLAS.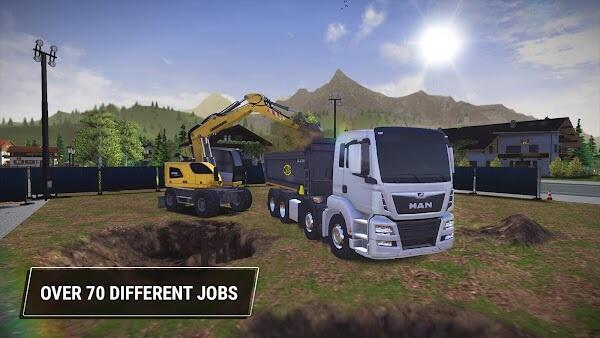 This diversity allows you to take up different challenges and complete them using the most appropriate machine.
Some missions you will have to participate in include road construction, landscaping, and demolition. These tasks are not only challenging but also engaging. They will help improve your hand-eye coordination and problem-solving skills.
Get Behind the Wheel
While you will have employees to help you with the construction work, you will also get the chance to get behind the wheel of some of the vehicles.
You can drive excavators, dump trucks, and cranes. Steering these machines is not easy. However, it is quite satisfying when you finally complete a mission. It will also save the day when you need to complete lots of tasks in a short time.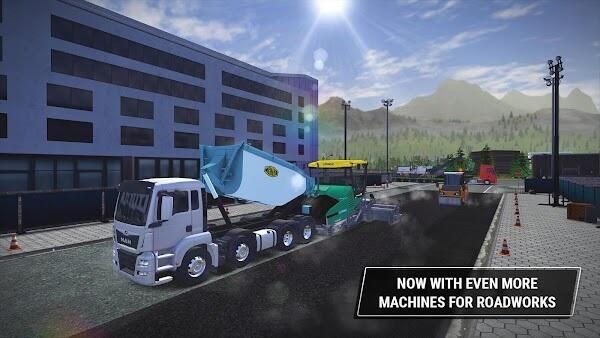 More importantly, this game has realistic physics. You will feel the roaring of the engine and the vibrations when you are driving. Each turn of the construction machines will be characterized by a unique sound.
70+ New Contracts
This game has 70 more contracts than the previous version. This means you will have plenty to do and lots of money to earn. You can shape the city's skyline, build roads, or construct dams!
However, these contracts will not come on a silver platter. You must prove your worth by completing the available missions.
As you complete more missions and earn money, you will buy new equipment and expand your business. This way, you will take on more contracts and grow your construction empire.
Brand New Features for Enhanced Gameplay
This game is quite advanced and offers numerous outstanding features. You can now enjoy Liebherr LB28 drilling rig that will revolutionize your bridge construction jobs.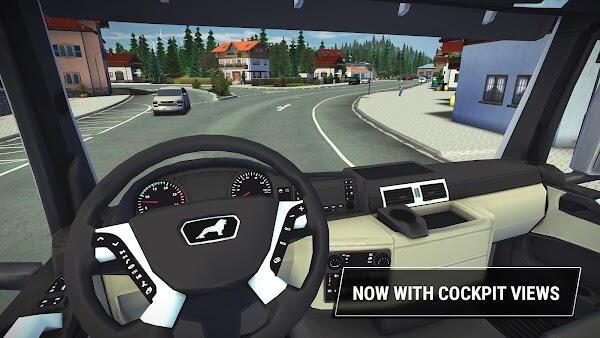 Additionally, the game has a dynamic cockpit view. This means you can see all the controls in the vehicle as if you are sitting in the driver's seat.
You can also use the new manual transmission feature to have more control over your vehicles. This is a great option for those who want to take on tougher challenges.
A Wide Area to Explore
This game has a 10km² area that you can explore. This is bigger than the previous version and allows you to check out different parts of the city. You will have distinct districts, including:
The Village. This is the most breathtaking area since it has been designed to look like a real German village. It has many construction projects that you can take part in.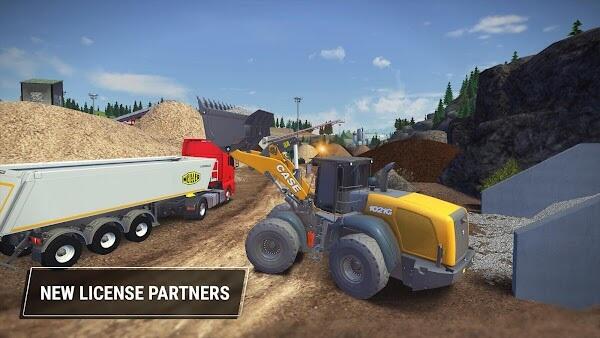 The Industrial Area. This is where all the factories are located. You will have to ensure that the construction work is done without causing any accidents.
A Modern Town. This game also features a modern town that is full of skyscrapers. You will have to use your construction skills to build these structures. Ensure that you do not damage any of the already existing buildings.
As you can see, this game has a lot to offer. It will challenge your creativity, problem-solving skills, and hand-eye coordination. With its many features, it is sure to keep you entertained for hours.
Construction Simulator 3 APK Download
If you want to achieve your goals fast, you should get the Construction Simulator 3 Lite APK. This enhanced game has these features: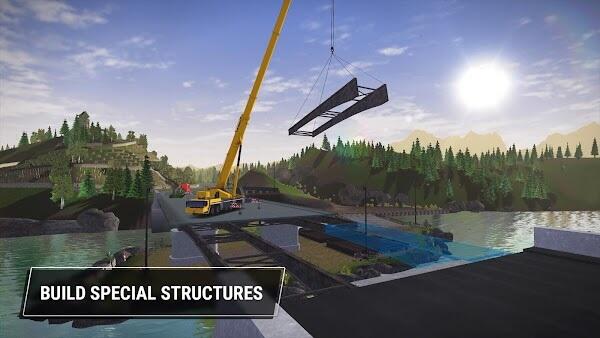 Construction Simulator 3 APK All Levels. This game has 70 contracts, and you can access any of them right from the start.
Construction Simulator 3 APK Unlimited Money. Money is not an issue when you have this version. You can use it to buy any equipment without worrying about the cost.
Construction Simulator 3 APK All Cars. You will have all the vehicles at your disposal and can use them to complete the contracts.
No Ads. The Construction Simulator 3 APK License game comes without ads for an optimum gaming experience.
Conclusion
Construction Simulator 3 has many vehicles and numerous contracts that will keep you entertained for hours. You can use the Construction Simulator 3 APK to get enhanced features and complete the missions quickly.