Download the Coach Bus Simulator APK and learn how to drive a coach in different scenarios transporting people from one location to another without engaging in competition.
Description of the game, coach bus simulator
Coach bus simulator is an incredible and fun game to play where you will learn to drive a coach for the first time if you have never done so. This game is addictive and engaging to play, putting you behind the wheel to ply a range of exciting and challenging routes. As engaging as the game may be, it is adventurous, taking you around the city and meeting different passengers from one terminal to the other.
This game does not require racing with another coach bus, you only have to carry passengers and give them a safe ride to their location. With your bus, you will explore cities in different places, explore the scenery and enjoy the bustling atmosphere of each site you drive to. As you are doing your job as a driver, you will also get to know different places, travel far, and engage with beautiful locations you drive to.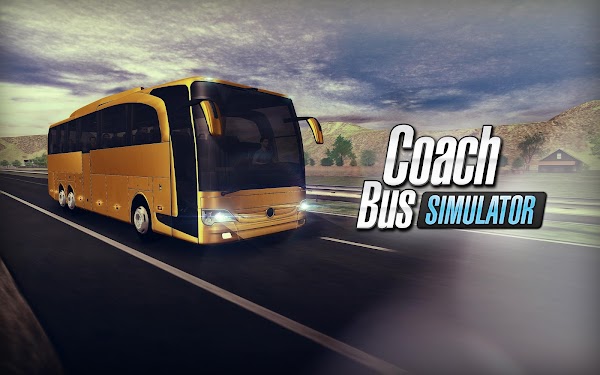 Ovidiu Pop is the developer behind this amazing simulator game that helps players to have tremendous fun. The game was published on February 16th, 2018, and since then become a popular coach bus simulator download for Android. It is also compatible with other mobile versions and available in different languages for all to download. Coach bus simulator 2022 is the latest of the game's updates for more features.
In the coach bus simulator game, you will have control over many vehicles, and you can choose any design and interior of your choice to drive. This will give you a realistic experience of being a coach driver that travels the length and breadth of Europe, meet new people, and get to know more places.
Driver's Tasks in the Coach Bus Simulator
Are you ready to experience professional driving? Coach bus simulator download will lead you on to learn and start driving. As a driver, you are meant to drive through bumpy roads and be careful with it to avoid road accidents showing your professionalism in driving. Your core duty is to pick passengers up at their locations by pulling up at the bus terminal.

Once you are at the bus terminal, several route options will be provided to choose from, and you are to select a city and the time the mission will be completed. When you choose a longer route, it will give you more coach bus simulator unlimited money, but you will face many challenges on your course.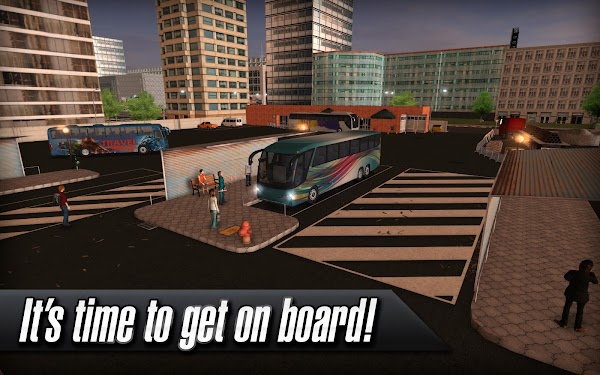 Once you have selected the route to travel on, it's time to start maneuvering your way with the bus. Put your foot down to begin your journey and Keep track of your location through the GPS at the bottom of the screen. Follow the stop lights, keep to the right side of the road, and keep an eye on the amount of gas you have left in your tank.
In the bus simulator's latest version, the off-road tracks are curvy and dangerous around the downhill, and many stops are on the way. The game has ten levels to play for a complete mission. However, there is no timer for completing levels which means you can drive around the city instead and fill the game tasks.
In a nutshell, all the task you are to perform as a coach bus simulator driver is to drive the coach around the city, transporting passengers from stops. Avoid accidents- hitting the city traffic or passenger and driving the bus to the destination.
Aesthetic Features of coach bus simulator
To know how to play the coach bus simulator game, you should know the features that make the game worth the play.

Graphics: the game has amazing visuals with the environment designed with realistic and 3D graphics that perfectly resemble real-life cities. There is beautiful scenery in the environment you drive through in Europe, both in the big cities and countryside. A factual weather and day-night typical atmosphere was recreated in the game.
The driving mechanism of the game is awesome and more real. Passengers are already there at the bus terminal waiting. Once you reach them and open the door, they step forward and enter to take a seat at any vacant place.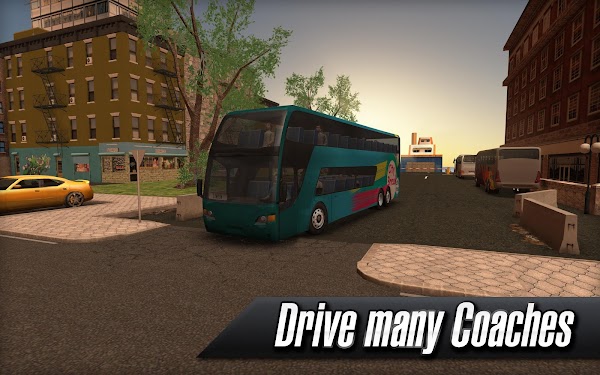 Control: there are many control types in the coach bus simulator free download, and you can choose any of them. These controls include a virtual steering wheel, arrow keys, tilting device, and real driving mode. There are other keys besides, and they indicate horn, turn signals, headlights, gas, break, etc. You need to pay attention to these indicators as a bus driver; fuel, speed, and passenger satisfaction. You get a map beside the steering wheel to know your routes and the turning ahead.
Bus customization: coach bus simulator has many models with different interiors like that of a real bus manufacturer. Any model can be unlocked, and you can have any drawing or painting on it. In the coach bus simulator download for Android, you can buy any bus you want without worrying about money.
Gameplay: coach bus simulator has simple gameplay where you need to drive as a talented driver. You are not racing with any other bus, control your bus to ensure an accident-free trip for your passengers.
You have ten missions within one open city to complete.
There is a multiplayer and single-player modes in the game.
Conclusion
The coach bus simulator allows everyone to enjoy the gameplay of driving around the big cities. It is one of the best bus simulator games with many challenging obstacles that will keep you entertained. The simulator game can be played with your friends to have more fun gameplay and show them the skills you have in driving a bus. How to play multiplayer in the coach bus simulator is simple; by inviting your friend to download the game, you get connected, and you would be able to match your driving skills with your friends.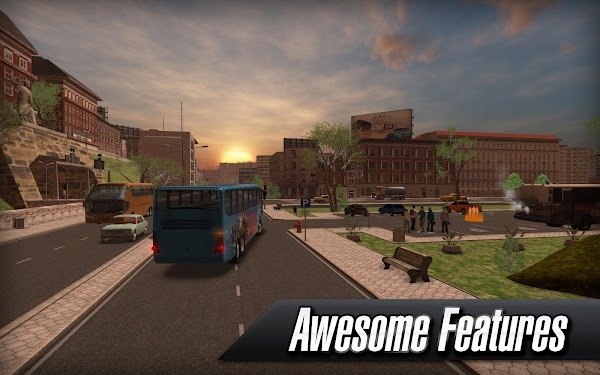 Coach bus simulator is like a coach that teaches you the techniques of driving safely and how to react to different situations and deal with passengers.


Join Telegram Group
Download the Coach Bus Simulator APK and learn how to drive a coach in different scenarios transporting people from one location to another without engaging in competition.