Download Blood Kiss APK to enjoy various mysterious vampire stories of your choice. Enjoy episodes of steamy dating plots with your favorite vampire character.
All you need to know about Blood Kiss
Blood Kiss is a graphic novel, adventure and interactive tale based on single-player modes. It was launched 6th of January, 2021, by Story Taco Inc. This game is available for everyone on only Android devices. This game is designed to ensure you fully control the game and its story.
Here, you are to make several choices that have different consequences. Each choice you make plays out a different scenario, which means the game is perfectly crafted with the best storylines to keep you engaged and fascinated by the next outcome. There are over 200 choices you can choose from.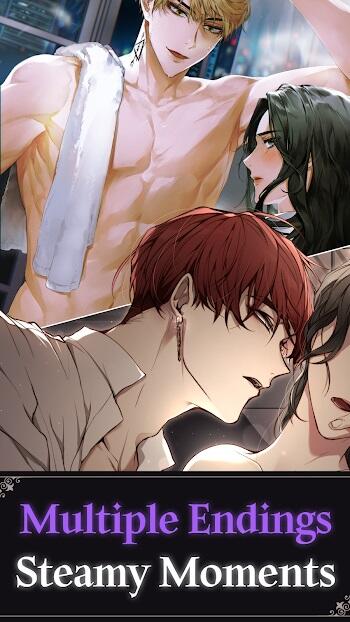 However, each choice you make is centred on one theme. It is a vampire story; you get to find your favorite vampire, target him with your love choices, get various love stories, and survive in the vampire world. It is a mysterious otome game dating handsome vampires. If you are a lover of stories, lover of love stories, lover of vampire stories, and a lover of games, then this game is perfect for you.
Characters
In this game, despite your gender, your character is that of a girl. She is placed in a condition where she has to make various choices, and each of her choices has consequences, or rather turn out events. Moreso, the choices she has to make revolve around other characters in the game. These characters are vampires, who are handsome guys, and they have distinct traits and identities.
- Dayn is a gorgeous CEO that serves a noble decent vampire
- Gray is a former ikemen co-worker who believes he's a monster because he's a vampire
- Ruel is insecure about his hidden past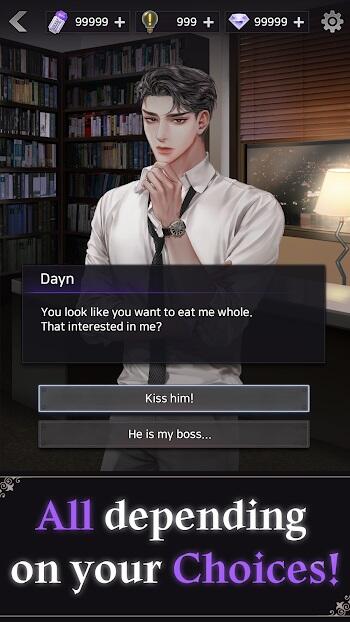 - Eden is Dayan's sidekick
- Dana is the vampire clerk who detests humans
These characters are bloodthirsty but are not as scary as you imagine. Instead, they are handsome characters you must confront and choose who to date.
Storyline
The game begins with one central story that branches out to other episodes that you will determine. The story starts with you as a girl who struggles to pay a debt your father left behind. You work very hard to clear off this huge debt in your way. Then, on a fateful day, a stranger works up to you and gives you a free ticket to clear off all the debt in a glance only on one condition. The condition is for you to work for him. This generous offer excites you; however, little did you know how that little decision will drastically affect your life.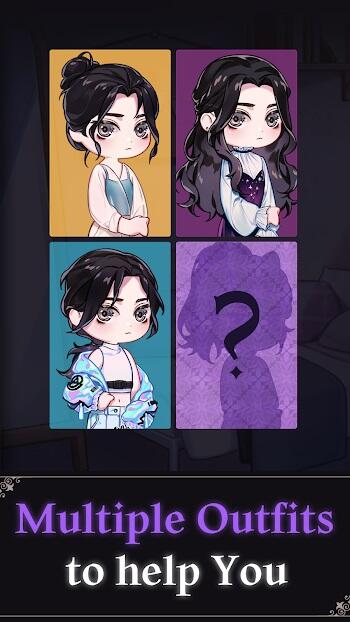 You are kept in a dungeon with bloodthirsty vampires with no reason as to what you did to deserve it. You later discover your workplace is a world full of vampires with many secrets that bind them together with the company. The main reason why you are locked up in the dungeon is that they were suspicious of you. You ran into one of them some time ago, and they believe it's best to keep their enemies close, so you do not spill the companies' secrets. Now, you have to survive with the results of your decisions in a dungeon occupied by unruly and extremely gorgeous vampires. It is up to you to live out your days filled with steamy romance or danger.
Romantic Moments
With over 200 plots from different choices you can pick, there will be romantic moments you have to encounter with the various characters. Your charming personality and energy will captivate these characters and grow feelings as the days go by. You will be the centre of affection and torment, fighting a mental battle to figure out the complex relationship you have among four or five guys. You will have defining moments among each of the characters and will be placed with choices that will determine the game's turn. Some of these characters will want to harm you, and some will want to protect you from danger.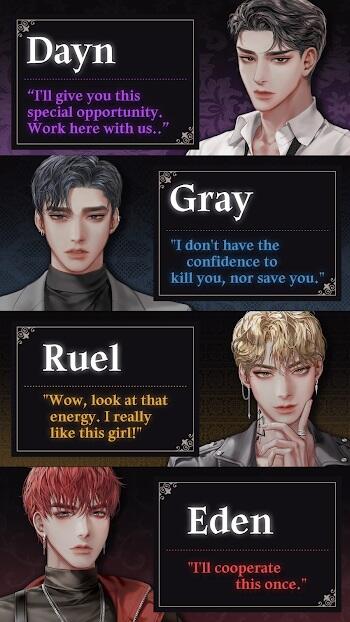 You will have several interactive conversations with each character to decipher their personalities and intentions. These conversations are laced with flirtatious and teasing comments that test your character. Be careful not to be seduced by the vampire's looks and make the wrong choice.
Key Features of the Blood Kiss
- Blood Kiss is a voice note conversational simulation game for dating, where you get to create conversations with other characters that later decide the outcome of the game or the storyline
- You are featured prominently in each episode. The name of your character is Mirai.
- There are over 200 decisions to make. This will help you find each character's hidden endings. You get to find out the true intentions of each character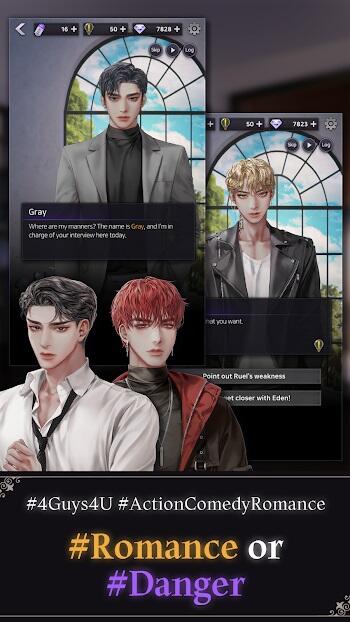 - You can change your appearance and choose your appropriate outfits from multiple.
- This story produces a lovely storyline
How to Play
Like any other game, you must get the game and begin your love story. You must follow and live through the story to make the best decisions. You should play the game based on your true reaction like you are the main character herself ( of course, you are!) The closer each decision you make is to your true reaction, the more dramatic and interesting the ending will be for you.
Conclusion
Blood Kiss is an interactive game with an intelligent storyline that tests the true character of an individual, especially when it comes to the subject of love. Making critical decisions in dangerous conditions makes the game dramatic and fascinating. This game is for you if you enjoy interactive otome games, wish to try an Otome role play episode of your choosing, or are interested in destiny love amid difficult circumstances!