Download Barbie Dreamhouse Adventures APK and test your home makeover skills. You must design your house with dazzling decorations and show it off to your friends.
In-Depth Analysis of Barbie Dreamhouse Adventures APK
Barbie Dreamhouse Adventures is an animated casual game with many pastel colors, making for a very nostalgic experience. It has lots of activities to undertake in your endeavor to create the perfect home for Barbie and her friends.
The game is heavily reliant on story-telling, as you must help Barbie and her friends deal with various problems that arise in their daily lives. You'll need to use your problem-solving skills to figure out how to best help them, and then put your design skills to the test by making sure their homes are just perfect.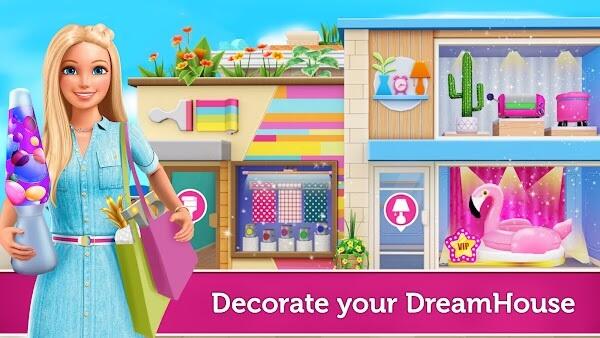 There are also several minigames to play. You can use them to earn coins to buy furniture and decorations. These minigames are all based on classic party games, such as musical chairs and charades, and are sure to provide some laughs.
If you want a proven way to relax, have fun, and help your friends simultaneously, download Barbie Dreamhouse Adventures for Android. There are several in-app purchases ($0.99 - $39.99 per item), but they are all optional and not necessary to progress through the game.
Create a Personalized Game Experience
Barbie Dreamhouse Adventures requires you to design your new house using the latest furniture and decorations. The game is quite open-ended, giving players a lot of freedom to design their perfect gameplay.
One neat feature is the ability to personalize Barbie's look. You can change her hairstyle, clothes, and even her accessories. This is a great way to make the game your own and add a bit of flair to Barbie's signature style.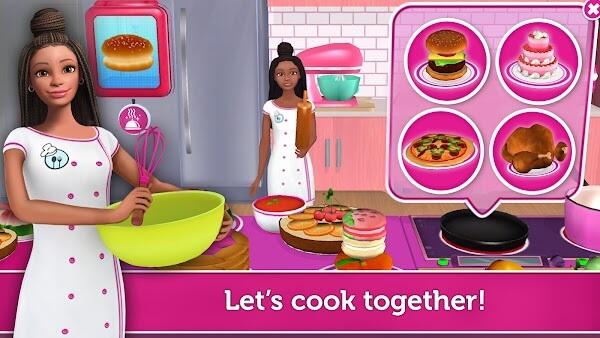 Additionally, you will have lots of fun activities to undertake, including cooking, dancing, and even pet care. You can also visit Barbie's friends' houses and help them with their makeovers.
Enjoy Life with Friends
How does a pool party sound? A day at the beach? A visit to the salon? In Barbie Dreamhouse Adventures, anything is possible!
Barbie and her friends are always up for some fun. Only your creativity limits what you can do in this game. So go ahead and have some fun!
Invite your friends over to show off your fabulous home. Play some minigames together. Or just hang out and chat. It's up to you!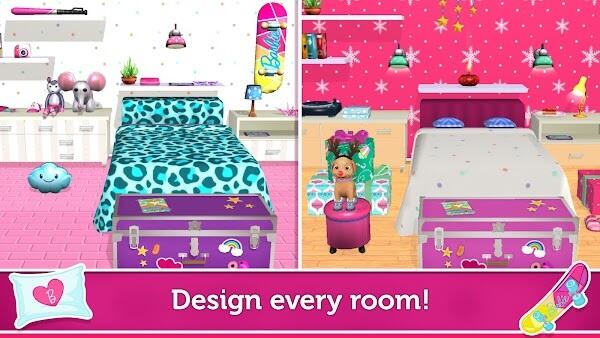 Coolest Friends Ever
Barbie Dreamhouse is never a lonely game. You will always have your friends by your side, ready to have some fun. Some of the characters include:
Brooklyn Roberts/Renee. This is Barbie's best friend. She is always ready for some adventures, and she loves to have fun. She particularly loves sports and is very enthusiastic about them.
Daisy. This character is a music lover! She's a talented DJ who will keep you dancing all night long.
Nikki. Nikki is a fashionable girl who loves to shop. She's also very friendly and always down for some fun.
Teresa. Teresa is a sweet girl who loves nature. She's always ready for a hike or a picnic. She is also a science lover and is always up for some experiments.
Ken. Ken is Barbie's boyfriend. He is always ready to lend a helping hand and is very considerate. He's also a great dancer!
Besides these characters, you will also interact with family members, including:
Sisters. The game features Skipper, Chelsea, and Stacie. These sisters provide some great comic relief and are always up for some fun.
Parents. You will also meet Mr. and Mrs. Robert, Barbie's parents. They are always supportive and ready to help out.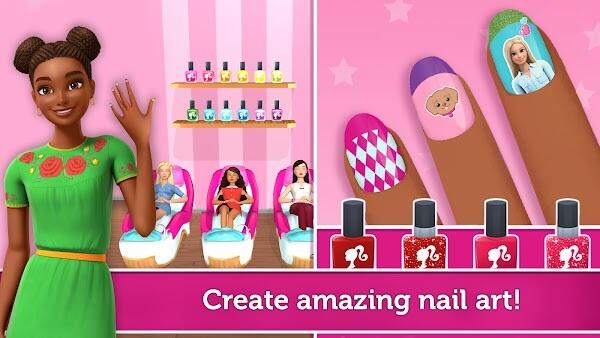 All these characters are jovial, outgoing, and always ready to have fun. They will make your experience in Barbie Dreamhouse Adventures unforgettable.
Unique Activities to Undertake
Barbie Dreamhouse Adventures is not your typical design game. In addition to helping Barbie and her friends with their makeovers, you will also undertake some unique activities. They include:
Cooking & Baking. You will have many recipes to choose from, including cupcakes, pizzas, and even ice cream. Skipper is particularly a fan of baking. Are you ready to join her?
Dancing. You can learn some dance moves from Barbie and her friends. You can also put on a show for your friends. There are different songs to choose from, so you can always find one you like.
Dressing & Fashion Design. This game is all about fashion. You will help Barbie and her friends choose the perfect outfit for any occasion. You can also design your clothes and accessories. Ask Nikki the fashionista for some tips!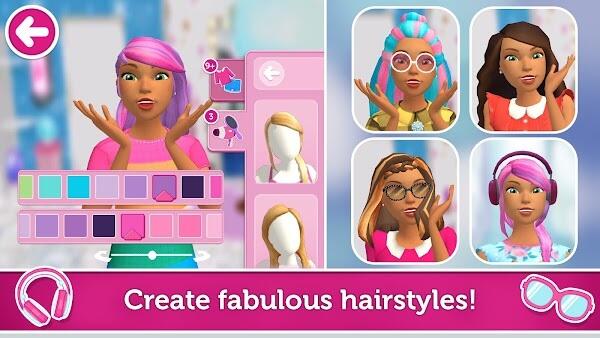 Get Unique Hairstyles. The game allows you to explore different hairstyles. You can even color Barbie's hair! This diversity makes the characters in Barbie Dreamhouse Adventures even more attractive.
Malibu Nail Spa Exploration. This game features a unique nail spa where you can relax and have your nails done. You can also select your desired colors and designs.
Swim in the Ocean. During summer, you can take a dip in the ocean and have mad fun. You will also have unique surfing, diving, grilling, and sandcastle-building experiences. Are you ready to become the champion of the Malibu surfing competition?
Visit Floravian Castle for Royal Ball. You will have a chance to visit the Floravian Castle and participate in the royal ball. This is a great opportunity to dress up in your finest gowns and explore the castle.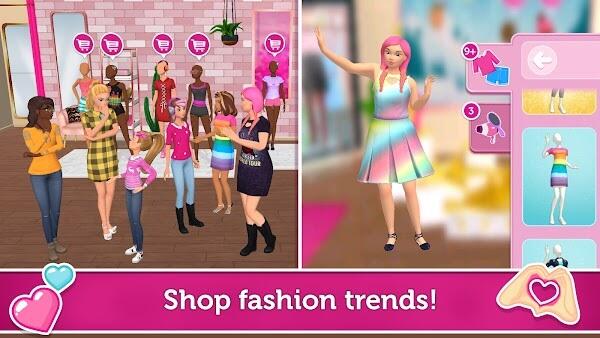 Realistic Graphics and Sound Systems
Barbie Dreamhouse Adventures is a game that is full of life. The characters are well-designed, and the animations are quite realistic. You will also enjoy the lively soundtrack that accompanies the gameplay.
You can be sure to have a lot of fun playing Barbie Dreamhouse Adventures. It is a game that is perfect for gamers of all ages. Go ahead and start your adventure today!
Conclusion
Barbie Dreamhouse Adventures APK vip is a great game for gamers of all ages. It features lively characters, realistic graphics, and unique activities. You can be sure to have a lot of fun playing this game. Download it and start your adventure today!


Join Telegram Group
Download Barbie Dreamhouse Adventures APK and test your home makeover skills. You must design your house with dazzling decorations and show it off to your friends.