Download game Art of war APK, Art of war is a game set in an era of violence, where you are military personnel leading various troops with diverse battle skills.
Art of War
Art of war is a game revolving around the armed forces. You must observe and command your troops how you see fit. By assigning different tasks to different units, you guarantee your men success or defeat.
Art of war mobile game is a military-based strategy game focusing on how to command your troops to glorious victory for your kingdom and its citizens. As a war commander, you must order your soldiers to advance, retreat, trap the enemy, and sacrifice whole units for the greater good.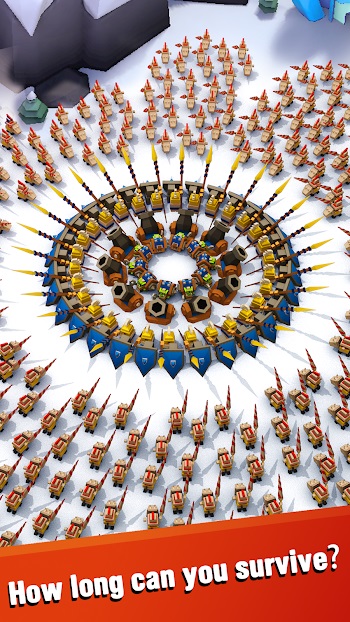 As with war, a lot of planning needs to be done before giving the attack order, and you must account for things like the size of the enemy's army, class of weaponry and skill, resources, and supplies, among many other things.
Gameplay
The Art of War game is a strategy video game that uses an army of small men engaged in fierce battles in spectacular units. The game uses formations, long-range and mid-range weapons and artillery strikes, and informants that work hard to infiltrate enemy camps and send you information.
The game starts you off on a small patch of land and a rather small army of tiny men who follow your command. In time you must build this army to a truly fearsome one in number, skills, weapons, and war machines.
As you cannot give any commands once the battle begins, you must fully understand what is going on and prepare for unforeseen attacks on your units - while making some of your own. As a commander, you must place measures to ward off enemies during periods of rest and building. Else, you risk losing your men in the event of a sudden attack.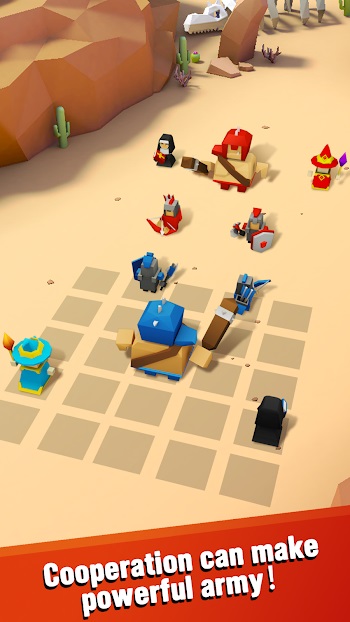 Increase the size and skill of your army by accepting challenges, going on bounty quests, claiming bonuses and redemption codes, and updating the game. Without these, you would quickly run into stronger opponents on the battlefield and continuously suffer defeat. Art of war legions game has no in-app purchase and largely depends on critical thinking, logical reasoning, and the ability to make and stick to well-thought decisions. This quality and the very simple design and control of the Art of war mobile game make it suitable for individuals of any age and children.
Troops
Over time, the enemy will grow larger and more powerful, and you will not be able to deal with them if your troops are too weak (irrespective of number). This is where heroes come in.
Heroes in Art of War: Legions are extremely powerful characters with unique abilities that help you and your allies achieve victory against enemy armies. Without the aid of heroes, your troops would be wiped out, and since you cannot give an order once the battle begins, all you can do is watch.
But with heroes, you could turn the tide of battle for your benefit by deploying the right hero for the right job. Heroes can be found in the Hero box section, where they must be hired or bought with gems earned from bounties and challenges. When it comes to the types of heroes available in Art of War Legions, there are only three types: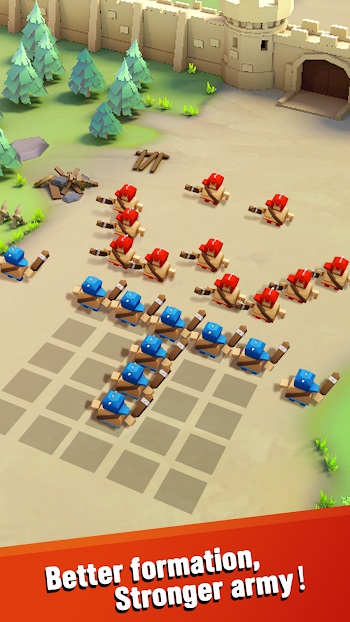 Rare Heroes
Epic Heroes
Legendary Heroes: These classes of heroes are the rarest and most expensive to hire. They cost a fortune, but with good reason; of the three categories mentioned above, they are the strongest and toughest grade heroes with god-like abilities on the battlefield. With them on your side, as well as proper planning and a strategy in place, victory against any foe is guaranteed.
Upgrades
Troops, heroes, and heavy way machines can all be upgraded. Depending on the skill set of each unit, the upgrade costs a bit more. Heroes' upgrades take much longer and are more expensive. Other troops like sworders, archers, knights, foot soldiers, and the rest typically have upgrade requirements.
All upgrades on any unit revert to level 1 if they are defeated, regardless of what level they were at. Upgrade reversal makes it harder to sacrifice a team, as is sometimes done in war. You can quickly upgrade Soldiers and heroes if you call them back to the barracks (using the barrack action) and upgrade them. For an added defense, you can also enhance the building - to yield more resources and have higher securities.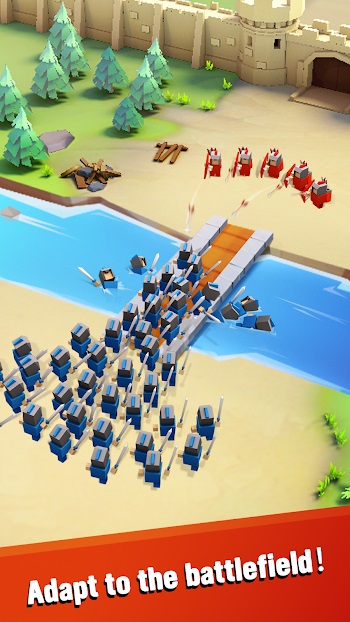 Tutorial and Interface
On starting the game, the player is greeted with a short tutorial teaching the game's controls and mechanics. The tutorial ends after the player has won his first battle. These short tutorial sessions are mainly due to how beginner-friendly the game is. A bonus quest system also unlocks for the player at level 15. This bonus quest rewards the player with coins and gems; these coins and gems are then spent in the shop to recruit units and cards, which help the player stand an interesting opportunity to get a hero or heroes as it may be.
Daily tasks which reward the player handsomely are also available, making the game engaging and fun.
About
Art of war: Legions is supported on IOS and Android operating systems. As the search "Art of War free download" would reveal, it is a free game readily available for players of all ages and experience in gaming. Created by 10P studios and Fastone Games HK in 2019, the game has since been adopted as the years rolled by - and it is suitable for children as there are no violent scenes in it. With multiple interesting and funny formations to surround the enemy and move around or through obstacles, the game has humor to it.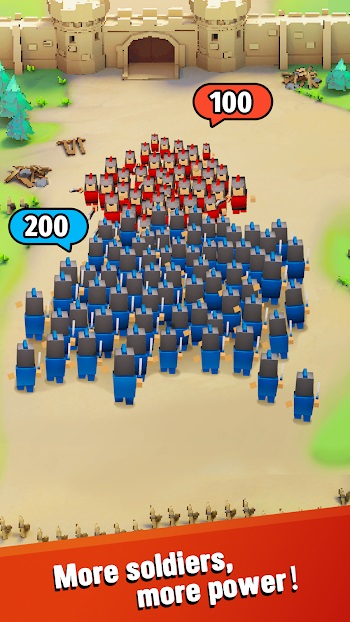 Currently, in over 20 languages like; Arabic, Czech, Dutch, English, French, German, Italian, Japanese, and Korean, to name a few, Art of War Legions has a 5-star rating with over 75 494 reviews.
Conclusion
Do you need a fun, engaging, and profitable way to spend your spare time? Or you'd rather your child spend time learning how to make decisions and think critically? Then download the game Art of War and play the role of a war commander, one of history's most demanding jobs.