Download Age of History 2 APK to experience military leaders' subtle tactics and strategies in wars. Then, create, build and grow your empire to shape the world.
About Age of History II
Age of History II is an interesting strategy-based game that allows players to go into various wars and battles. The game draws its inspiration from the middle age wars with outstanding heroes that are lords of wars and military tactics. You'll be taking the role of a smart general that needs to lead his army to victory and grow his empire to become the most extensive and most formidable territory in the whole nation.
The game allows you to go back to many years before civilization. There will b a series of campaigns and wars that will span years. You'll not only have to build a temporary region for your people but also an area of civilization with more people pouring in for the safety and protection you offer. The game shows how much more war generals consider asides from their war strategies; it allows you to flex your reasoning and planning skills by ensuring your people and army are prepared for battle every time.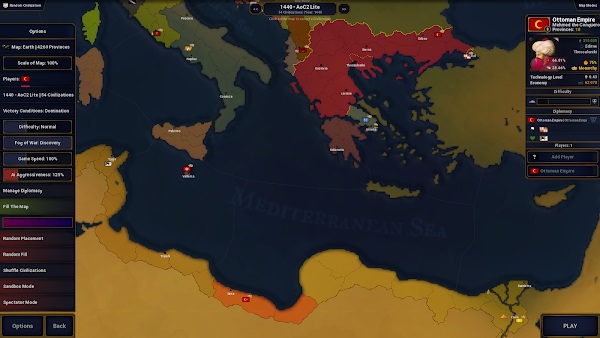 You have to think about subtleties in the game, such as the diplomacy between countries in the world or risk triggering war with your allies. There are many war terminologies such as peace treaties, cease-fire, armistice, re-war and various other terms you'll have to understand to play effectively. The game also has an impressive graphics quality that allows you to see all the necessary information for the nations you're fighting. The map contains every nation with insights into their army and strength.
Jakowski developed the age of History II, and it's one of the most exciting war games with an emphasis on strategies. It's available for free download and play on Android devices, though you can also make in-app purchases to access some of the premium game features. In addition, the game currently has millions of players on the internet, so you can compete with various players based on your points and how large your empire has been since you began playing.
Gameplay
The game might have challenging gameplay, but your sole objective is survival and thriving. It'll put you in command of a decent nation, and you'll have to ensure the citizens are well taken care of. You'll have happier soldiers in your army, depending on how well you do this. So, with this humble beginning, you'll have to build your army slowly and steadily by keeping a smart collection of war strategies and ensuring you are victorious in most battles.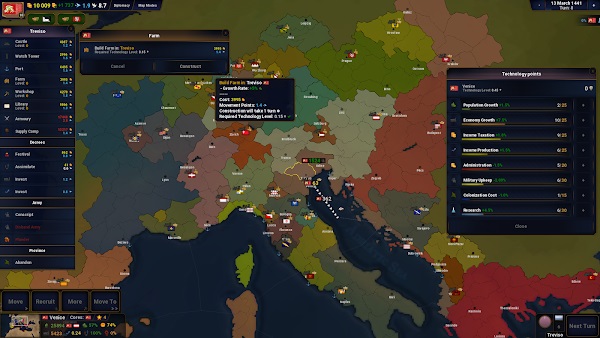 There are also some basic features such as cordial and hostile relationships between different countries. Attacking a country in peace treaties with you could lead to relationship severance. You might also trigger other nations to attack you if you attack their allies. Other game elements include the upgrades to your armies and the advancement of your command troops.
Game Features
Age of History II is an excellent game with remarkable features. Check out some of these features below:
Civilization Creator
The game allows you to build an area of civilization in the virtual space. Humans have passed through a series of advancements, and you'll contribute to this in the virtual world by creating an empire with all the necessities for growth and human development. There is infrastructural growth that will begin to take place when you start building your kingdom, so the bigger Jr is, the higher the chances of creating a foundation from which many innovations can stem.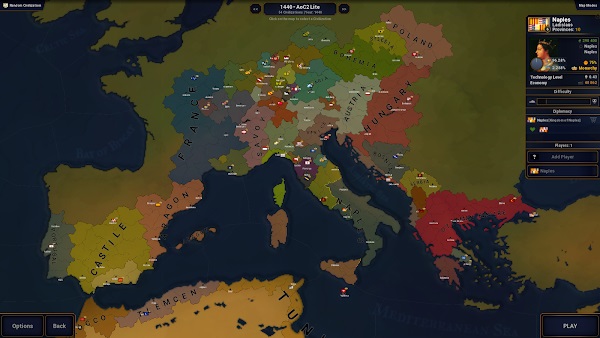 Graphics
The game offers an overhead view of everything that goes on when you play. Since you won't be actively involved in the growth of your empire, you'll only be able to access certain parts of the game. However, the graphics detail all the necessary features you'd need for enjoyable gameplay. Hence, you can see the whole landscape and each territory's various border lines and strengths.
Maps
The map is an essential part of this game because it is where the player makes most of the interactions in the game and determines what type of decision the player will make. You'll be able to see how significant your influence is on the map and notice all the features of each nation. Hence, from the map, you can see territories that are allies and enemies; you'll also be able to see the strength of each area on the map to determine which one you can attack or defend against.
Revolutions
This game feature allows changes to happen in the game. It adds some varieties to the game, providing some opportunities or disadvantages to your gameplay. For example, you'll be able to use this same feature to attack nations where there is chaos, and the citizens are revolting. You must also ensure your empire has everything necessary for growth and avoid any revolts within your capital.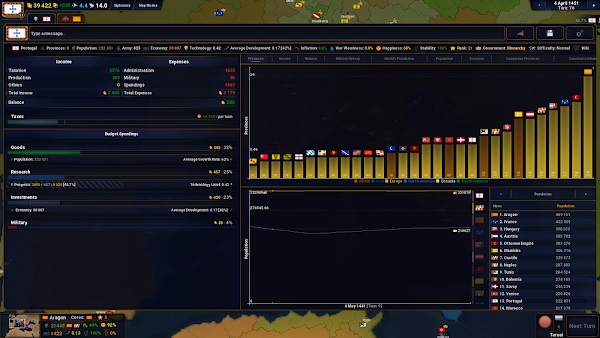 Create History
You can use the in-game editor feature to create history and decide how things go yourself. This feature makes the game even more fun because you'll be able to detail all the processes you take while playing. So you can write your history about the worse and conquests and even feature your name in the history book.
War Terminologies
There are various ancient war terminologies in this game, which are practised in the game as well. So, you can have multiple settlements like allies, enemies, peace treaties, armistices, and other war terms that can affect how the game goes.
Flag Maker
This feature allows you to take control of what your nation's flag looks like. Since you'll be creating a new world order, it's only fair that you also get to control how people remember this nation. So you can use the flag maker to create a flag representing your goal and personal belief for your country.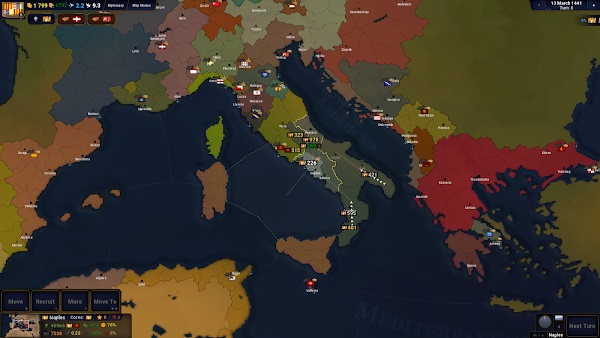 Conclusion
The Age of History II is an easy game with an easy concept, but you must be able to apply strategies and tactics to ensure your empire doesn't lose its ground. It's an exciting game to test your military system.


Join Telegram Group
Download Age of History 2 APK to experience military leaders' subtle tactics and strategies in wars. Then, create, build and grow your empire to shape the world.