Download YouTube Go APK to watch your favourite videos whenever you want to. This app helps you have fun on the Internet whilst limiting your data consumption.
YouTube Go Overview
YouTube Go is an official YouTube app that allows you to download videos to your Android phone. This way, you don't need an Internet connection to watch specific videos if you have them downloaded. YouTube Go is Google's first offline YouTube app. However, unlike the original YouTube app, it focuses on downloading instead of streaming.
YouTube Go is one of the best companion apps for people who love rewatching videos, movies or TV shows. Even when you have a slow connection, you can download videos. What's more, it lets you share your downloaded videos with others. The app is a lighter version of YouTube. It only has the downloading and playing options.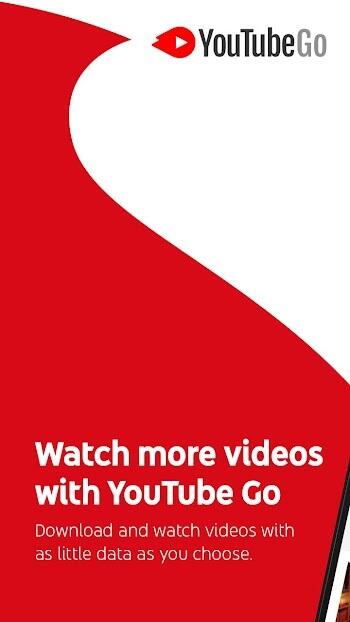 YouTube Go is a free app built from scratch to do what YouTube cannot. It was released in October 2021 by Google LLC and has received over 500,000,000 downloads. It can be downloaded easily from any reliable website as long as it is available in your country.
YouTube Go's Features
YouTube Go's features make it suitable for smartphones on 2G or 3G mobile networks. It is very bandwidth-conscious. With it, you can avoid buffering and have a seamless download process.
Data Control: YouTube Go helps you save data by letting you preview the number of megabytes you use to download a video. You can decide if you want to spend your data on the video just by considering the megabytes and watching some scenes. Downloading the videos saves data, but YouTube Go has data-saving options that help you save costs while watching videos.
Videos Download: You can download videos to your phone's memory or SD card and play them online without buffering. When downloaded, you can watch them anytime and anywhere without consuming more data.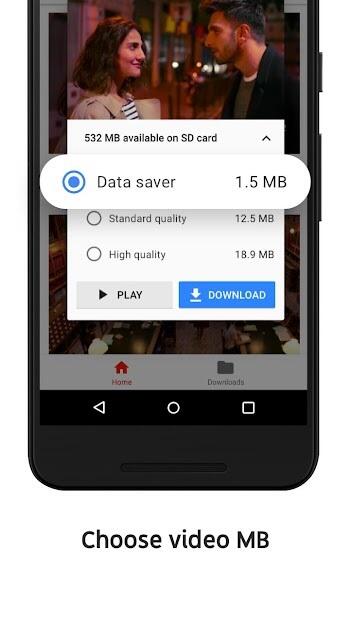 Speed: YouTube Go is a lightweight app, so it is fast. You don't have to worry about it causing your phone to malfunction. It works well even when your phone has storage and/or speed problems.
Free: For some, this is the most important of the features. YouTube Go is free to use! Enjoy all the benefits without having to worry about paying a dime.
The flexibility of YouTube Go's features is noteworthy. Besides being able to watch videos without data, you can limit the amount of data you use on the app daily. So if you're a person who only has access to limited data or a weak Internet connection, downloading this app is a plus for you. It allows video sharing via Bluetooth and a peer-to-peer Wi-Fi connection too.
Using YouTube Go
The YouTube Go ideology is simple, and so is the app. First, download the app and launch it. To get started, select your language of choice. Next, add a Google account and follow the instructions on your screen.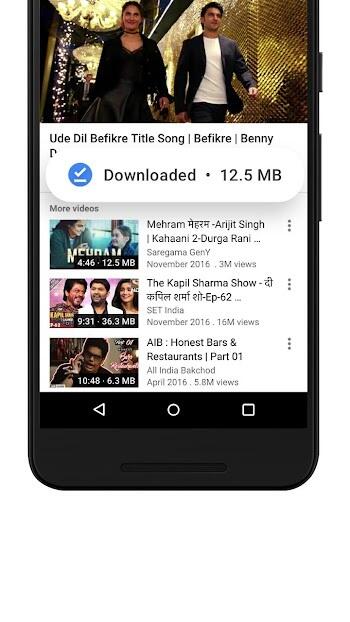 A prompt will appear where you can choose topics you're interested in for YouTube Go to feature content aligned with them. Go thru next, go to the 'Permissions' section. Then, tap' Start' to begin downloading and watching videos.
The Home page of the app shows videos just like YouTube's. To download a video, click on it. If it's not on the home page, type its title in the search bar and click on it when it comes up in the search results.
Click on the video's thumbnail. Next, choose the video quality and resolution you want to download the video in and tap the 'Download' button. The button turns blue once the video is downloaded.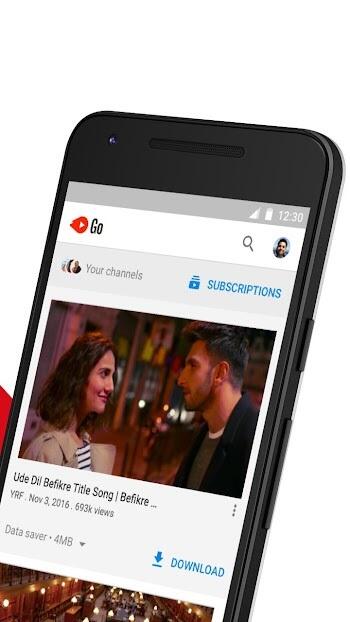 To share videos with others, open the Downloads tab in the app and click on the 'Send' option. Ensure your Bluetooth is turned on to establish a connection between your device and the other device. The app starts the search for the receiver. When you find the receiving device, click on it. Tap 'Receive' on the receiving device to start transferring the video.
The Difference Between YouTube And YouTube Go
YouTube Go is a lighter, less chaotic YouTube. It is a redesigned version of the original app with way less clutter. In addition, it offers options that YouTube has never provided. It's almost like Google decided to make up for YouTube's inadequacies by creating an app that offers offline viewing outside the app.
It also lets you share these videos with other devices. Another difference is that it is not available on iOS or PC. Only Android users can enjoy the features it offers. YouTube Go also lets you keep checks on your data and storage use. It shows the amount of data you consume per day and over time.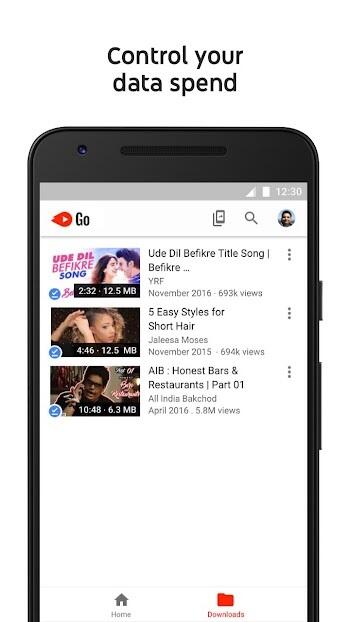 It lacks the online sharing feature that YouTube has. You cannot share videos on social media sites like WhatsApp, Instagram or Snapchat. This is not a downside since YouTube does not let you share the entire video. It only shares links.
Pros And Cons Of Using The App
YouTube Go sounds like an app with only pros, but it has cons too. Its advantages include conserving data and space, having a familiar interface and offering a seamless streaming experience.
The disadvantages are the poor resolution of the videos, occasional long loading times, unavailability on other platforms and no online sharing.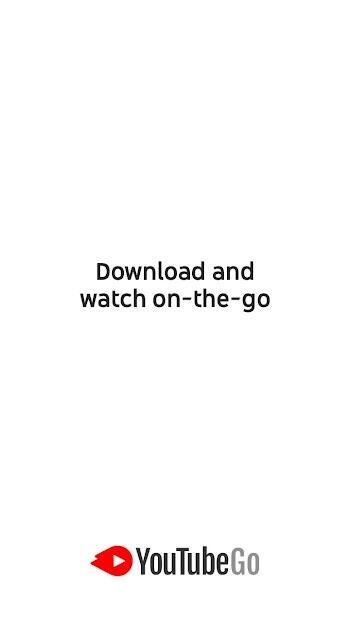 However, it does what it says it will - saving you the stress of opening the YouTube app every time you need to watch a downloaded video.
Conclusion
YouTube Go is definitely worth the download. The data transparency is remarkable, and it's helping you save costs in the long run. Of course, economical options will always be a crowd favourite. However, YouTube Go might not be a preference for people who prefer quality to quantity and don't mind the extra data consumption.
It still provides useful features for you whether you're watching your data consumption. This app is a good option if you live in a region where the Internet connection is not particularly remarkable. It has some of the features of YouTube, so it offers you a similar experience. If low data usage and offline viewing sound good, try out YouTube Go.


Join Telegram Group
Download YouTube Go APK to watch your favourite videos whenever you want to. This app helps you have fun on the Internet whilst limiting your data consumption.