Download Vitamix APK to create exceptional and eye-catching videos and video edits. You can edit, create and design your own music videos for free with this app.
Vidmix
Creating music videos has never been easier than with Vidmix music video editor. This music video editing app has all the features you need to create a spectacular music video. Video editing and video sharing have become one of the primary ways for people to share their talent on the internet. That is why video editing apps have grown so much in popularity. Vidmix offers all the necessary features required for video editing plus additional unique features to make your music video stand out among the crowd.
Description of Vidmix
Vidmix is a photo music editing application that lets users create beautiful videos with its wide range of editing tools and features. Vidmix is easy to operate and attractive to look at. The app features a brightly colored theme that portrays the fun nature of its features. Vidmix is ideal for making flashy videos with exciting concepts and themes.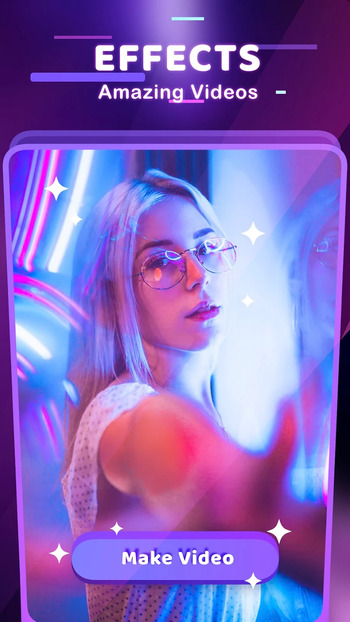 When you first open Vidmix, you will be met with the Vidmix user disclaimer form. This details the permissions Vidmix needs from users and their privacy policies. You can agree to the disclaimer or click on 'not now' to review it later. Once this is done, you are introduced to Vidmix's catalog or themes and filters which you can use to make videos.
The themes on Vidmix are shown at the top of the screen with previews of each theme beneath. Theme previews that have a 'VIP' mark above them can be accessed by buying them or watching ads to get access to one VIP theme. The Vidmix app is monetized through the use of paid VIP features such as themes and watermark removal and ads. The ads on Vidmix may pop up at inconvenient times but they can always be closed after time.
Once you select a theme, you can upload a video and edit it with the Vidmix editing tools to suit your needs. You can also change the audio on the video and add new audio files to videos. Audio and video can be edited separately to create a cohesive music video, especially if the audio track employed is not the original audio of the video.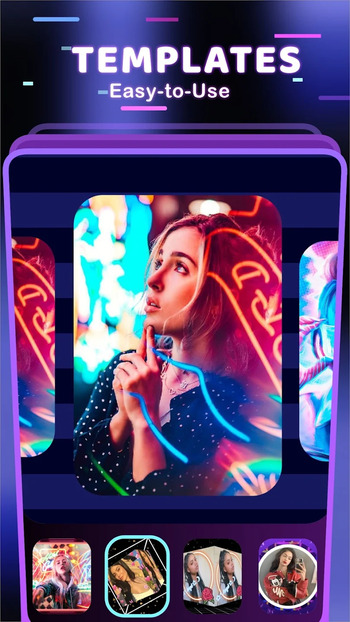 Vidmix also allows users to make both short and long videos. This means that the videos can be ideal for short social media posts or longer music videos. Once a video has been edited, changes can be made and effects can be removed. Vidmix allows users to save videos to different locations and in different resolutions such as 720P or 1080P. It also allows users to upload videos to social media directly from the application.
Vidmix features
With Vidmix, users don't only get the basic video editing features and options. Vidmix also includes several unique and exciting features to make exceptional videos.
Themed templates
The Vidmix app lets users choose from a diverse range of video templates that are organized according to themes. Themed templates can be grouped into categories like love, cartoon, emoji, and more. These templates are laid over your video and give them unique looks. There are countless templates to choose from with Vidmix to give your video the exact look you need. Vidmix also features high-quality filters that change the atmosphere and tone of your video depending on how you want it to look. Filters include black and white, vintage, different camera lenses, and many more.
Beginner friendly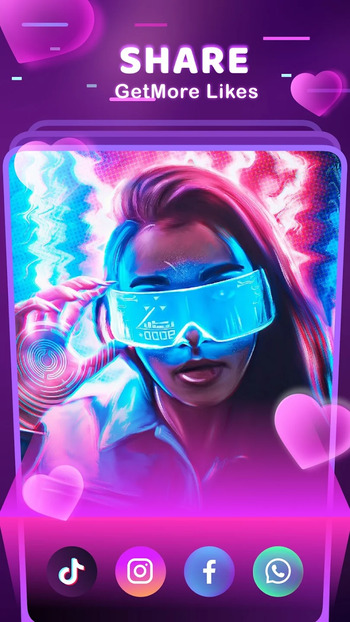 Vidmix features a very user-friendly interface that makes it easy for beginners to operate. The design of Vidmix is vibrant and neon to attract users' attention while the app's buttons and menus are easily accessible. Each theme or filter on Vidmix allows users to try it out on their own videos to see if it is to their liking. The app interface is uncomplicated so users can always understand what is happening. Vidmix follows a straightforward process from video selection and editing to saving and exporting. This makes it ideal both for people who have no experience with video editing and seasoned professionals.
Fun 3D transitions
When making a long video, you will likely need to transition from one clip to the other or one scene to the other. Vidmix has special features to make these transition shots more interesting and fun. With Vidmix, users can add interactive and eye-catching 3D effects to their clip transitions. Vidmix has a wide selection of these transitions to allow users to choose the ones that best suit the video they are making. 3D transitions on videos make each clip and scene unique and engaging and take the video to the next level.
Video and audio editing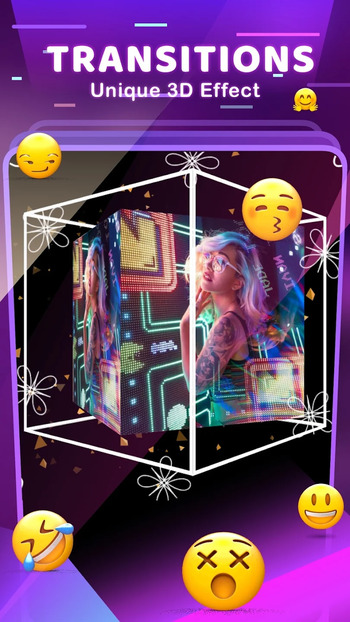 With Vidmix, users can edit both the video and audio of their projects separately. Video editing is cutting-edge and lets users zoom in and out, change the speed, put filters on different clips, and more. Vidmix supports videos with multiple shots and lets users cut videos to different sizes for easier editing. Videos can be edited in widescreen mode and fin effects and stickers can be added to different parts of the video. Audio clips can be added or removed from videos and audio can be edited separately. This allows for the audio to be customized to the video so that they align properly.
Vidmix also features a selection of fun and free background music that can be added to videos if users do not want to use their own audio tracks. Videos can be edited with text of different styles and fonts as well as video effects to change the look of the video.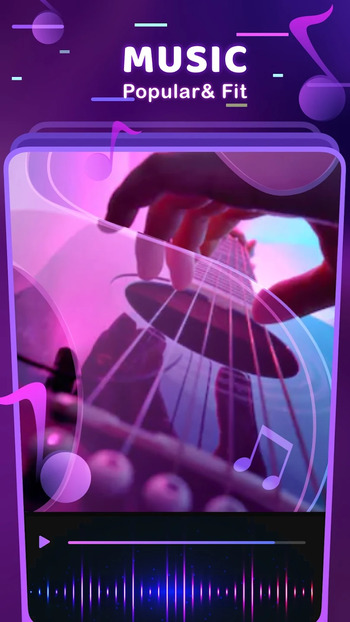 Conclusion
Vidmix is a great quality music video editor that is full of many features that allow users to make unique features. The variety of themes and filters of Vidmix stand out because they allow users to add special effects to their videos easily and for free. Vidmix also makes provisions for traditional video editing as well as special tools and options to suit the creator's style.
With Vidmix, users do not have to worry about how to make their videos stand out. Vidmix will do it for them.