Download Vcut APK and enjoy making beautiful videos and slideshows with this video editing app. Use different presets and effects to make the best videos!
Brief description of Vcut
Vcut Pro is a mobile application for editing and adding various effects to your videos and was offered by VIDEOSHOW Video Editor & Video Maker LTD. It was released on the 25th of April, 2018. It is rated E, meaning every one of any age can enjoy using this application. The Vcut Pro platform will enable you to enjoy a fantastic editing experience with various effects that you can use to create stylish videos as well as slideshows and movies. Using the Vcut Pro – Music video editor app, you are allowed to edit videos in a way that they appear stylish and unique, with the use of trending music, video filters, including texts on your videos, and the addition of various after effects like transitions and images from your gallery gives you an excellent editing experience. It allows you to make the best videos.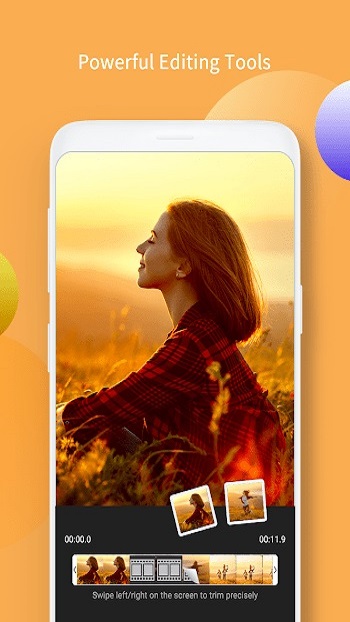 The app is entertaining as it offers different editing styles and features, from adding subtitles, to placing funny stickers and using various filters. All of this can be done with the tap of a finger.
If you are looking for a top-notch app for creating stylish videos, as well as convenience and a better user experience, then Vcut Pro- Music video editor is the ideal choice. Keep in mind that there's a VIP version that offers advanced features.
What can you do with Vcut Pro
There is a lot that you can do with Vcut Pro. This video editing app has many features available to edit and create videos to your satisfaction and taste. Using this app, you are allowed to edit your videos and give them beautiful designs. Give your videos a stylish look with all effects made available. The app has multiple unique filters that you can add to your videos and image slideshow videos. These filters are new and different from the original cliché filters everyone is used to seeing, which aren't standard on most video editing platforms.
Apart from the filters, there are many effects that you can use to beautify your videos instantly. These effects can be used on any videos, whether vlogs or slideshows. The effects on Vcut pro can be described as different to other editing apps because each effect is unique. Some of these effects include transition and adding music.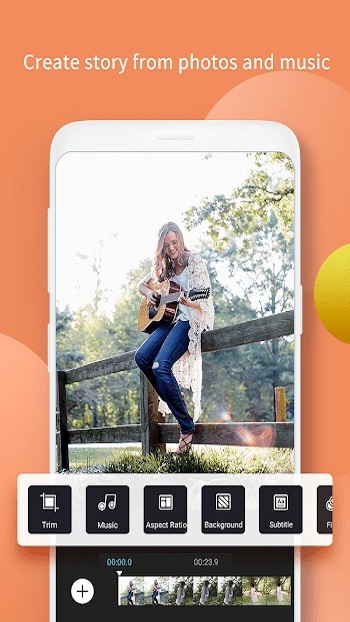 Again, apart from the filters and effects, there are many video highlighting tools such as different fonts, colours, slideshows, and the addition of text and images. All of these highlights give your videos a better look, and if you want to do more beginner editing, there are basic tools like merge, cut, trim, and crop that all you turn your videos into beautiful works of art in just a few steps.
If all these effects and styles are used properly, you will surely get the best results you are looking for. Both professionals and amateurs use this application to give their videos a more stylish and exciting look.
The Vcut pro – music video editor app is pretty easy to use, and it also has a very satisfying user interface. Anyone can get started using this editing app, which is easy to use and navigate.
Using Vcut pro – music video editor
Using this application for the first time, you will automatically be placed on the free version before opting whether you will go for the VIP version. The first thing you notice on the app is whether you would like to upload videos from existing sources like your camera roll, files, or any drive. The other option is creating videos from scratch. Once the video is uploaded, you now decide how you want it to be edited using the variety of features and effects made available to you. However, what you can do depends on the version of the application you are on, so you should download the VIP version so you can enjoy the benefits of using the full thing with its advanced features.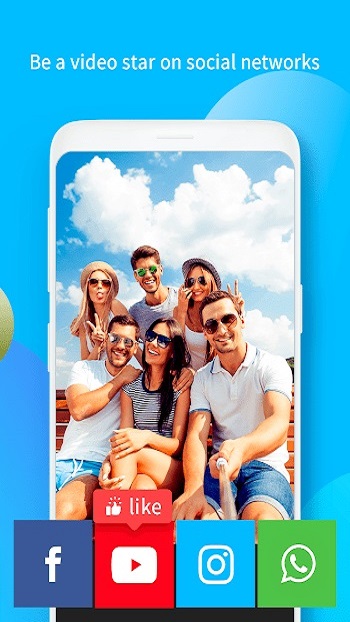 Once you are done, you proceed to save the video in any format of your choice. The way your content is saved can also be selected so you can determine how the video will be presented. Your work can be saved directly to your gallery once you are all done, and the content created can also be shared on different social media platforms like Twitter, Instagram, Pinterest, and Facebook.
Features to look out for
There are different features you can enjoy on Vcut Pro. The editing app has many features on the free version, but even more when you purchase the paid version. Some of these features include:
Make and edit your videos with ease:
Going about this application is relatively easy, and there are steps that you can take to make stylish videos and slideshows. Add music, texts, and images and use special effects to make the best content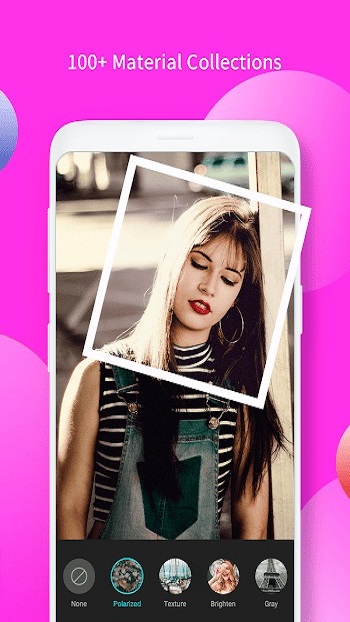 This app offers unique filters that differ from the usual ones on other editing platforms. Give your edits a new look with the multiple filters made available.
Add music to your edits and make them more appealing. You can select from a wide range of trending songs in the world. This makes your editing experience more enjoyable.
Sharing your work on social media:
When you are done creating and editing your videos, share them with your friends and family on popular social media platforms like Twitter, Facebook, Instagram and other platforms.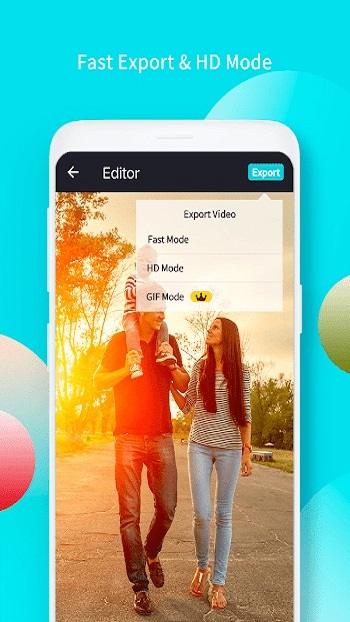 There are many more features that you can use to enhance your editing experience. Download Vcut pro on all your devices.
Conclusion
Vcut Pro has enough effects and features to turn your regular videos into beautiful, stylish content. It can serve as your studio as it is a tool that can be used to edit as many videos and slideshows as possible. With the use of background music filters and effects, this app is a good accompaniment for anyone that wants to enjoy editing videos.