Download Terragenesis APK, a planet crafter simulator where players develop and explore planets in the galaxy and survive in new planets executing NASA science methods.
An In-Depth Description of Terragenesis
As stated above, Terragenesis is a planet crafter simulator, and in this game, players get to explore and discover the entire universe. With space science, you will develop and explore different planets in the galaxy and survive in new planets using NASAs technology and scientific methods. Players are expected to start a new civilization in the galaxy, find new alien life in the universe and protect their planets from space threats. If you are a lover of everything universe and galaxy-related, you will surely love this game.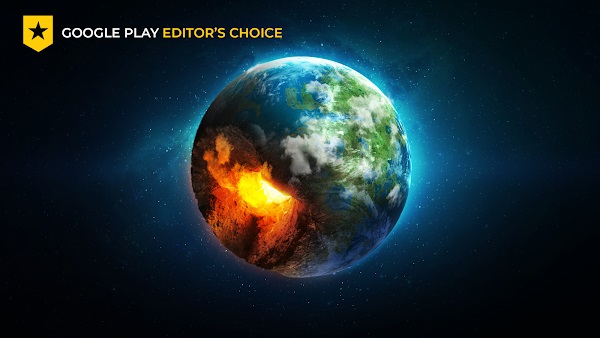 Edgeworks Entertainment developed Terragenesis, allowing players to choose whether to terraform different worlds into green paradises or leave them the way they are and have people live on the surface of the planet in giant domes. Simply put, this strategy-based game allows you to colonize the solar system. But before colonizing the solar system, you need to manage and keep track of your resources.
When players launch the Terragenesis game, they will be allowed to choose between four different faces – every face comes with colonizing benefits. Then, they will have to select their starting planet, and lastly, they will choose their odyssey of space conquest. Players must consider many factors to create a space kingdom that can resist time. Life itself is a resource, and Terragenesis outlines this in the game.
Some factors you need to consider include researching new technologies, organizing your colony, and ensuring that your planets can support human life by controlling the air pressure, oxygen, biomass, and sea level. You need to ensure that these three things are put into place to create a space kingdom capable of resisting time.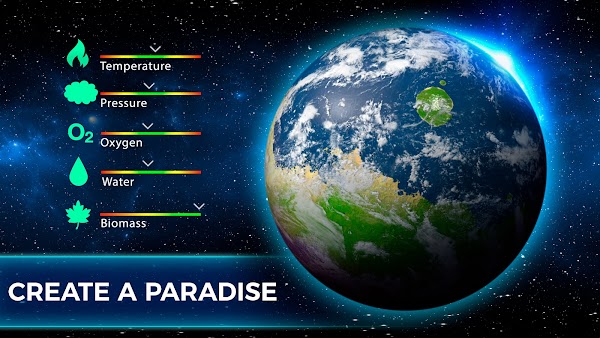 Unfortunately, you cannot access all the planets in Terragenesis – players can only access the first four planets of the solar system for free. If they want to be able to play the rest, they will have to purchase the complete version of the game. Download Terragenesis today to start building a civilization on different planets of the solar system and defend humanity and protect your planets from space threats.
Terragenesis Tips
If you are a beginner, here are some tips on how to play the game.
City Placement
In Terragenesis, there will be city placements, and there are some things you need to consider when carrying out this task. When placing a new city, you should put them on the highest elevation possible, like a volcano or Olympus Mons. When you do this, you will be reducing the risks of floods and melting. You should also apply this tip when you are placing mines and outposts.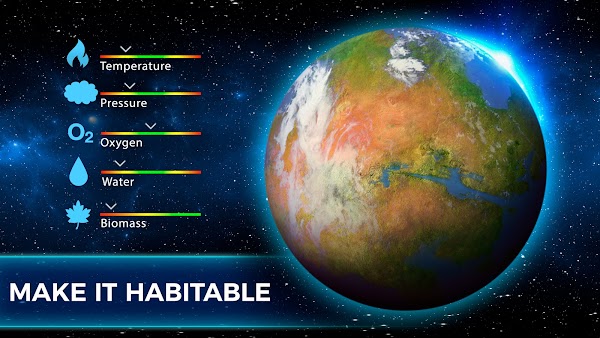 When it comes to placement, you should also ensure that you always build a second habitation. It would be best if you did this so that the city will not become an abandoned land in cases whereby you lose one of them.
Facilities
As stated above, players will need to terraform the different world; to do this; they will need facilities that can be unlocked when they research them. You can start with oxygen, temperature, pressure, water, and biomass. However, this usually varies depending on the planet you are colonizing, and you should always focus on oxygen more than any other facility.
If you want to build a facility, go to your preferred city and select Build New Facility. If you want to upgrade a facility, click on the desired facility and select upgrade – this will improve it one level higher. The maximum level facilities can be upgraded to five but can reach level ten due to a random event.
Space Credits
Space credits, also called credits, are the non-premium in-game currency of Terragenesis that can be earned differently. The first way is mining – you should start by putting an outpost on the game map and building a mine. Then, in the place where you put the mine, search for an area with several resources.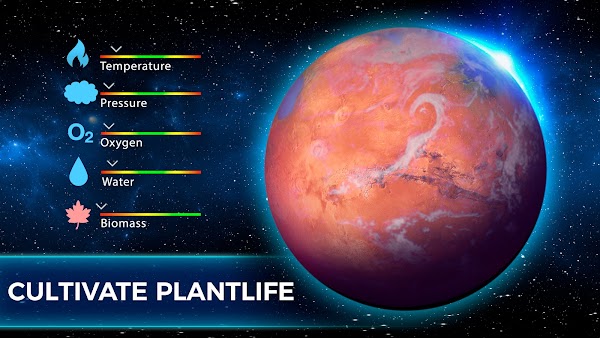 Other ways you can earn space credits include from different facilities like the Coral Reef or Spaceport, the Space Elevator Satellite, and events like The Mother Lode.
Features of Terragenesis
Now that you know how to play Terragenesis let us look at some of the exciting features this game offers.
Terragenesis is a Planet Crafter Simulator
In this game, players will explore the different planets in the solar system and build cities in natural environments.
Players are tasked with discovering different planets in space and building civilization outside the solar system.
Terragenesis gives you three choices – defeating alien lifeforms, making peace, or war – what decision will you make?
Use NASA's technology and science methods to create new worlds and execute planetary missions from Earth or other planets in the solar system.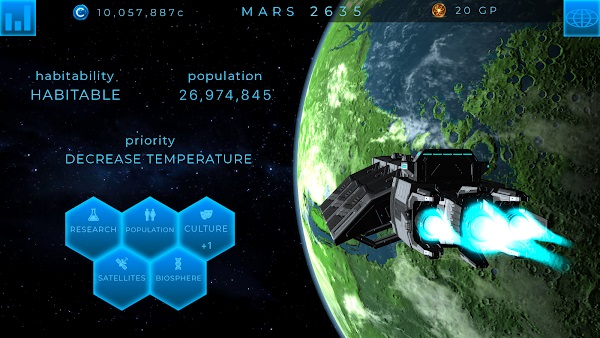 Defend Planets in Space
Interested in seeing how far you have gone in this game? Use the stats summary page to track your universe status and development progress.
In Terragenesis, it is your job to discover new planets in the solar system and create life on them.
Players must manage certain resources of each world and survive by using NASA's strategies and techniques.
The galaxy is in your hands; enjoy building life and civilization on the different planets.
Discover the Entire Universe
This is the major feature of Terragenesis – this game features a wide variety of planets within an entire universe where players can build civilization and something different.
Discover alien life while exploring the galaxy – it is up to you to interact with what you discover or eliminate.
Players will explore the solar system's lost worlds and have to survive in several environments.
Travelling with space maps.
In Terragenesis, you need to keep your science skills and knowledge up-to-date to discover new ways to terraform planets, as it is not an easy task.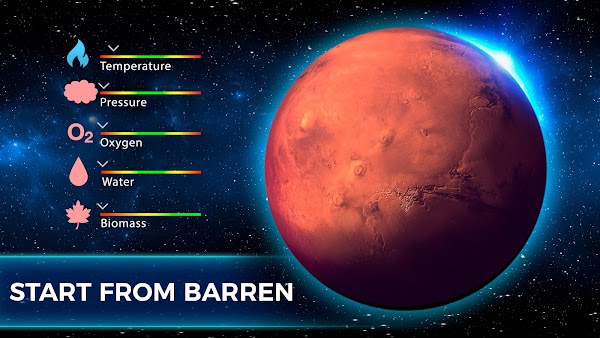 Discover Civilization in the Universe
You can build a planetary defense network that will always detect asteroids in space. It is up to develop strategies to survive this – you can either change the asteroid's direction or destroy it.
Protect your planets from space threats by using real technology and science.
Conquer the entire universe.
Conclusion
Dive into the world of planets, asteroids, civilization, and the whole universe in Terragenesis: Space Simulator. Our site offers a straightforward Terragenesis download process, so you can get right to it!