Download Stickman Dismounting APK for an exciting game of crushing the Stickman against various objects. Create a deadly array of obstacles to crush the Stickman.
About Stickman Dismounting
Stickman Dismounting is an android game that allows players to flex their physics skills. The game lets you project a stickman down a set of ladders or hill. Like most stickman games you've probably seen before, this also has a unique game style. Using the Stickman as a projectile, you'll not be directly controlling the Stickman or any object or wields. Instead, your aim with each projection is to ensure that the Stickman falls down the steep area and overcomes all obstacles.
So, once you hit the Stickman and it falls to the ground, you'll complete the level and move to the next one. The game isn't that difficult when you start playing, and there's a single level to play; you'll only be able to progress to subsequent levels when you finish the current one. You'll also be able to use vehicles in Stickman Dismounting, a cool feature that allows you to.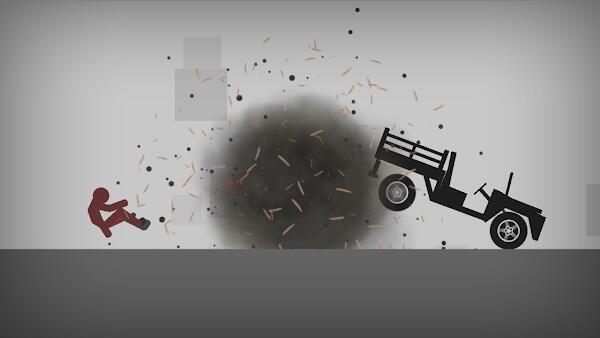 The game has currencies (coins) you'll earn the more you play, serving as the main trigger for unlocking more levels. In addition, you'll be able to unlock many vehicles, such as cars, wheelchairs, shopping carts, etc. These are made up of anything with wheels that can aid in your descent when you reel the Stickman off the edge. The game also has exciting physics that follow a realistic pattern, making each bounce look natural.
The game was developed by ViperGames, a renowned publisher for similar games. Stickman Dismounting is free to install and play. It's an arcade game available to players in English and compatible with various Android devices. The content rating is 12 years and above, so only anyone older can enjoy the game. With its impressive rating of 4.6, Stickman Dismounting also has over 10 million downloads on Playstore.
Gameplay
The game's quite simple and feels natural to most players. You'll be required to control the Stickman down a steep path, and you get your reward if it doesn't reach the ground. However, rather than overcome opponents or go on a mission like in most other series, Stickman Dismounting is the exact opposite. It doesn't require you to solve puzzles or save the world; instead, you'll have to roll down a flight of stairs, ladders, or hills.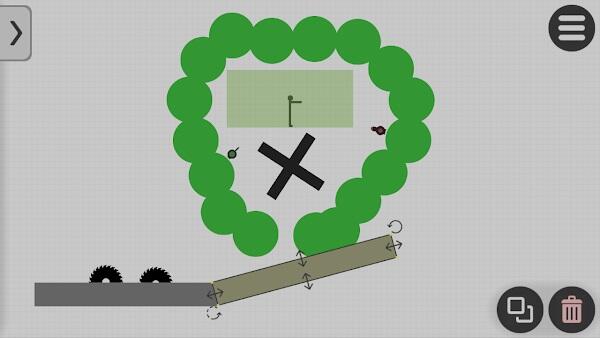 Your primary task is to torture a stickman until it's crushed. There are various obstacles in the path, so you'll have to find a way to ensure that the Stickman collides with enough of them to destroy it. You'll control the Stickman to dive into the deadly accidents, and on every encounter with an obstacle, the Stickman breaks a bone. The level is complete when he breaks all bones and is crushed by the fall, and you lose if he manages to evade all the obstacles unscathed.
Game Features
The game is not the most impressive in terms of graphics level, but it does have amazing features that give it a unique edge over other similar games. Check out its features below: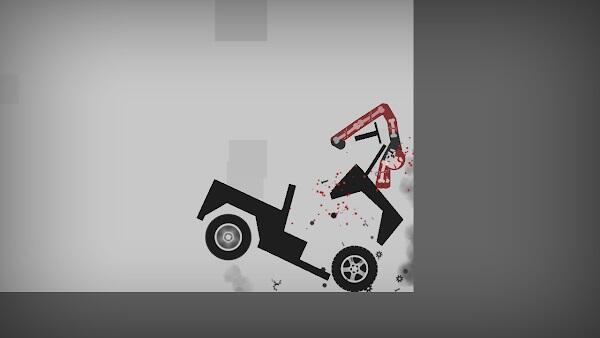 Graphics
The graphics on Stickman Dismounting is similar to those of others in its genre. However, it provides insight into the game while creating an ideal environment where users can discern its features. There are various visuals and landscapes to take in, and the designers did a great job creating multiple effects, backgrounds, and other game elements to make the game as enjoyable as possible.
Unique Physics System
There is also a unique physics system on Stickman Dismounting. This is noticeable in the gameplay because players have to find the right balance and angle to project the Stickman for it to get the maximum damage possible.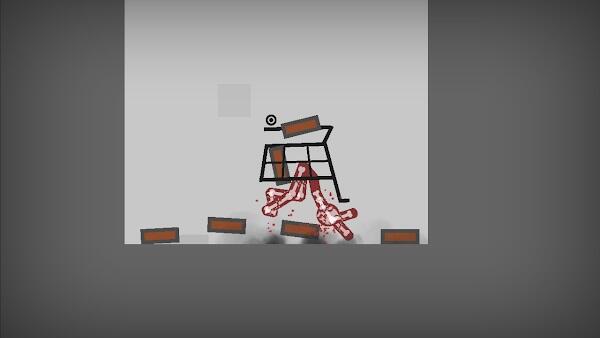 You'll not only get the correct tips as you'd expect in real-life situations, but the stickman movement is also what the actual projection should be based on the slope and speed. Hence, your knowledge of physics and motion will significantly use this game since it rewards creative and intelligent gameplay.
Multiple Levels
There are multiple levels in Stickman Dismounting. Each level has distinct features such ad landscape, structure, background, and length. You'll only have to roll across simple slopes on your first few games, but it gets more complicated the more you play. Hence, you'll have to unlock special game features for an excellent gameplay experience. You'll also need to upgrade your game style if you don't want to get stuck in a certain level without forging a way forward.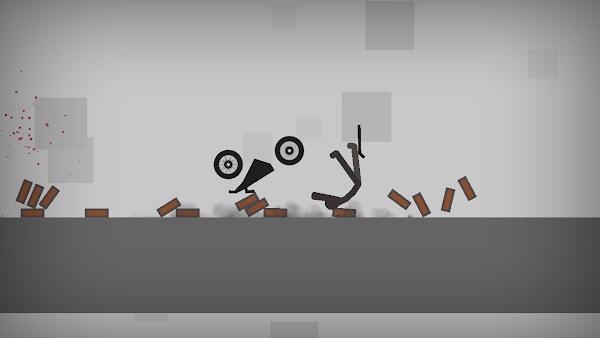 Multiple Upgrades
The game has various upgrades, ranging from cars to motorcycles and other vehicles. These are not meant to make the game easier by allowing you to control the Stickmannd guide it safely down the slope. Instead, they are intended to add extra damage to the Stickman and cause even more significant nd faster crushing.
For example, if it moves in a vehicle and there's a collision, the stStickmanill probably be ejected from the vehicle and land badly on the pathway. You'll also be able to upgrade to different types of vehicles you can send along its path to crush it.
Multiple Props and Customizations
Multiple props and customizations exist, including the path's slope, angle, shape, and structure. In addition, you'll be able to determine how badly it gets injured when coming down by customizing the slopes, setting the obstacles, and creating barriers to ruin the Stickman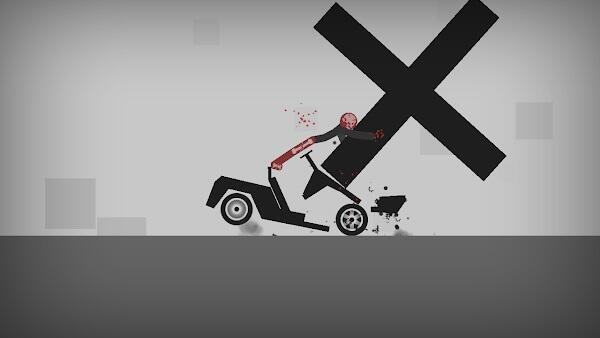 Replay System
The game has additional features that make it enjoyable to share with friends. So rather than share your final score, you'll be able to share the whole gameplay. In addition, a replay system allows you to show a replay of your game and share this video with your friends and colleagues across multiple platforms.
Conclusion
You're advised not to attempt any game actions in real life because Stickman Dismounting has a rather violent approach to its gameplay. However, it offers impressive gameplay, and it's relaxing to play in your leisure since it's good for calming your nerves and mildly using your brain.