Download Soloop APK and create unique videos with a few taps! You will also categorize your media files for easy access and management. It is a sure way to boost your productivity!
Comprehensive Details about Soloop
Soloop is a productivity app offered by ColorOS. It works best with Oppo and Realme Android phones, but can also be installed on other devices.
The app can auto-generate videos, categorize your media files, and allow media file customization. It has lots of filters and effects to make your video look great.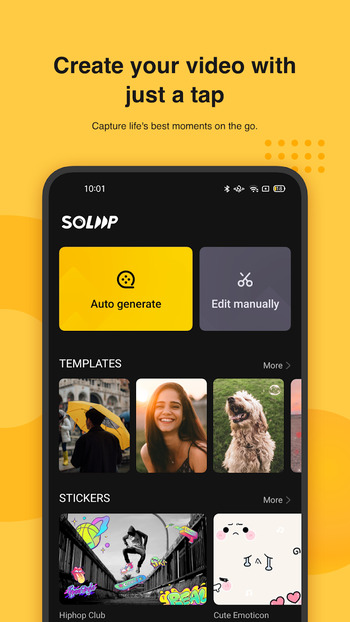 It is simple and designed to transform you into a video editing pro within minutes. All the tools you need are right at your fingertips. The app interface is also user-friendly and very intuitive.
You can quickly learn how to use all the features without going through tutorials. It is an excellent app for people who want to create videos for social media, YouTube, or businesses.
Benefits of Using Soloop Editing App
No one wants to spend hours creating a video, editing it, and adding effects. It can be very time-consuming if you don't have the right tools. With Soloop, you can create videos within minutes and is also uncomplicated to use.
There are many benefits of using Soloop, some of which include:
Create High-Quality Videos. With Soloop, you can create high-quality videos that will make your friends and followers jealous. The app has many filters and effects that you can use to make your video look professional.
Categorize Your Media Files. Categorizing your media files is very important, especially if you have a lot of them. With Soloop, you can easily categorize your files for easy access and management.
Boost Your Productivity. Soloop is a great productivity app that can help you boost your productivity. The app has many features that can help you save time and be more productive.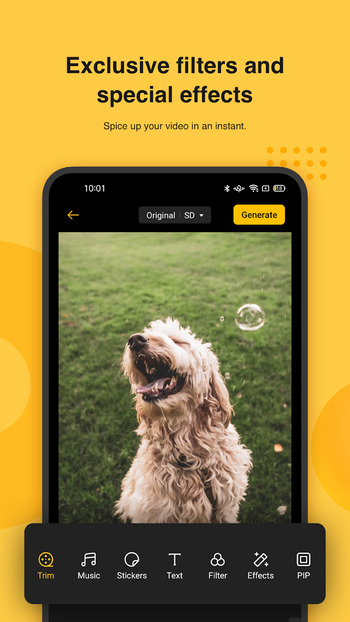 Easily Edit Videos. Editing videos can be very time-consuming, but with Soloop, you can easily edit your videos and add effects within minutes. You can also make them unique by adding your personal touch.
Share Your Videos. Once you've created a video, you can easily share it with your friends and followers on social media. You can also share it on YouTube or other video-sharing platforms.
Simple User Interface
This application does not have as many features as you would find with other video editing apps, such as Funimate. This minimalistic approach is intentional to make the app as user-friendly as possible.
The interface is designed in a way that makes it easy to navigate and use all the features. On its homepage, the app contains everything you need to create decent videos. It has approximately 14 pre-made templates you can use to make your videos.
You can also find all the other tools you need, such as filters, effects, and media files. The app is designed to be very user-friendly and easy to use.
How to Use Soloop
Once you've downloaded and installed the app, you can start using it right away. The first thing you need to do is select the Create Video button on the homepage.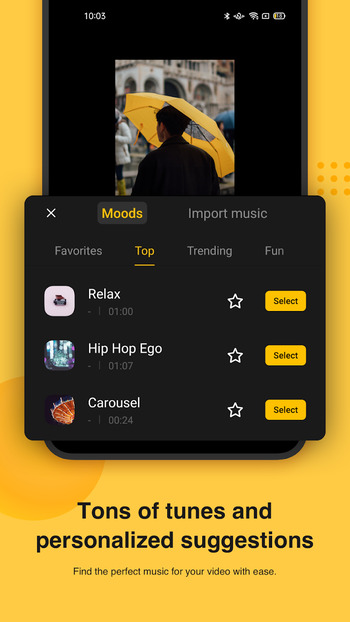 You will then be taken to the gallery where you can select the photos you want to use in your video creation escapades. Ensure that you tick the photos that you want to use before clicking on the Import button.
The app will then ask you to select a video template. As mentioned earlier, there are 14 templates to choose from. Once you've selected a template, click on the next button, and you'll be taken to the editor page.
On the editor page, you can start customizing your video by adding filters, effects, and text. You can even change the aspect ratio, resolution, and frame rate of your video.
Once you're satisfied with your creation, click on the next button, and you'll be asked to provide a title and description for your video. You can also select the thumbnail for your video.
You can preview your video before exporting it. If you're happy with what you see, click the create button, and your video will be saved in your gallery. You can then share it with your friends and followers on social media.
Outstanding Features of Soloop
Adjust Video Speed. This application allows you to adjust the speed of your video, which is a great feature if you want to make a slow-motion or time-lapse video.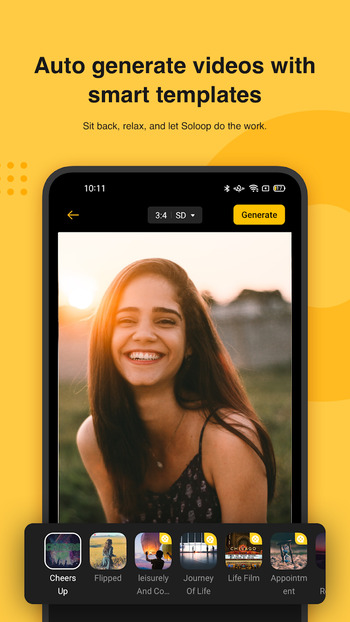 Add Effects. You can add effects to your videos to make them more interesting and attractive. There are many filters and effects you can choose, such as blurring, sepia, and vintage.
Change Resolution. You can also change the resolution of your video to make it more compatible with different devices. The app supports resolutions up to 1080p.
Watermark. This app also allows you to add a watermark to your video. You can remove it using in-app purchases or upgrading your account to the premium version.
Realistic Transition Effects. This app allows you to create videos from photos. It has many transition effects that make your video look more realistic.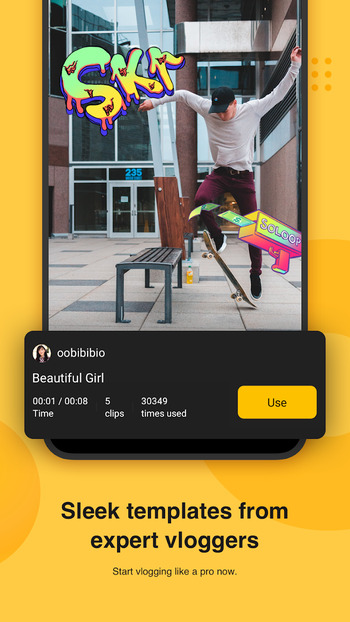 Add and Customize Subtitles. You can also add subtitles to your videos and customize them to your liking. You can change the font, color, and size of the text.
Conclusion
Are you looking for ways to make better videos? Check out Soloop. It is a user-friendly app that allows you to quickly create decent videos without spending a lot of time and effort.
The app has many features that allow you to customize your video to your liking. You can also add music and subtitles to make your video more interesting. Give Soloop a try and see how easy it is to create great videos.