Download Smart Tube Next APK to access YouTube features without the ads and subscription fees. Stream your favourite videos from YouTube at no extra cost.
About Smart Tube Next
Smart Tube Next is a YouTube alternative with many functionalities that help users ditch the platform or use SmartTubeNext anytime they need access to videos. Many features make this app a choice for YouTube, and one of the most prominent ones is its accessibility. In addition, YouTube is unavailable for Smart TVs that don't have Google service, so SmartTubeNext can be used here since you can install it off Playstore.
The platform is also open source like YouTube, allowing users to use YouTube on other devices that wouldn't support it, such as Smart TVs, Fire TV, Android Boxes, and sometimes Roku. So it helps you stream on these devices without having the Google Play Services installed.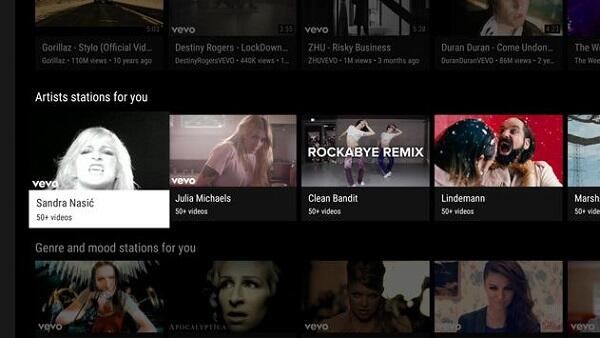 The app, therefore, allows you to create an account and access all your subscriptions right in one place. You can view all your liked videos, playlists, history, etc., without downloading YouTube. Moreover, the app allows you to stream and access the premium features at no extra cost. So yes, you can access all YouTube Premium features for free.
Yuriy L developed SmartTubeNext for entertainment, and it's free to use on your Android device or smart TVs. The app has become popular over the years for its unique and valuable features, which we will discuss later. Download SmartTubeNext to enjoy the unlimited video content on YouTube without paying a dime or having Google Services installed on your device.
Why Use The App?
Why bother downloading a third party when you can download and stream directly from YouTube? This is the question everyone asks when they come across Smart Tube Next, but luckily there are enough reasons to convince anyone to opt for the app. Check them out below: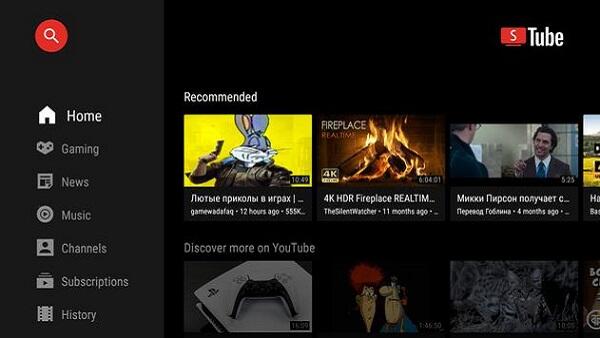 Add more viewing options to your Smart TVs and Android boxes.
Get excellent and valuable features since Open source software usually gets impressive upgrades from expert users.
Access all your video content in a friendly environment.
Watch movies in different qualities right on your new account.
Access YouTube premium features at no extra cost.
Change playback parameters when streaming.
Remove YouTube ads when streaming and block in-video ads.
Features
Smart Tube Next is available in English, Ukrainian, Danish and several other languages. Check out some of its unique features below: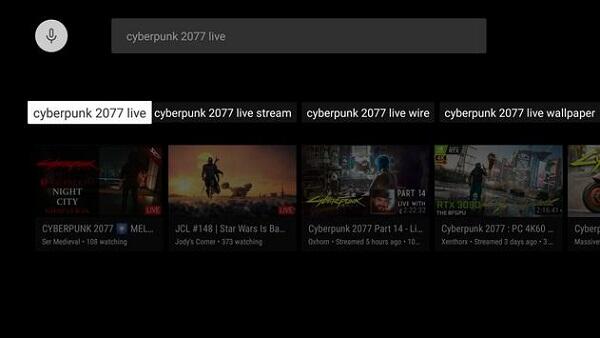 Friendly UI
YouTube has a reasonably relatable UI, but it still has shortcomings compared to SmartTube Next. Nevertheless, the app offers an excellent array of tools and features on its simple and user-friendly interface. The design is basic and minimalistic, but it adds simplicity to the mix, so anyone can easily use the app without getting stuck. Furthermore, the layout places the most useful features in the screens' prominent and easily accessible parts to guarantee the best user experience.
Movie Features
Since you're probably streaming on other devices and not your smartphone, you can get access to premium and high-quality streaming for your favourite movies. Furthermore, you can use an existing YouTube account to access it, so you'd not have to create a new account either. Although it's not the official app released by YouTube, it's still an excellent option with smart search, playlist viewing, web browsing, and others.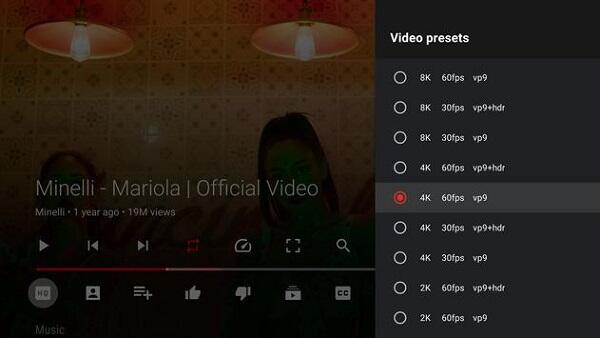 Playback Parameters
This feature is an addition to boosting the user experience. So you can improve the video quality and speed selection using the app. When you use SmartTube Next allows you to create syncs between Android devices and TVs. It will enable you to watch a video and note any necessary changes quickly. For casual viewers, you can also use the playback options to regulate the video stream and boost the loading quality as long as you have a good internet connection.
Long-term Potentials
Since SmartTube Next is an open-source application, you'll enjoy various features that the developers can't think of. It makes the software prone to upgrades and additional features directly influencing user experience. Hence, SmartTube Next has a long-term potential to stay relevant for users as the demands and needs grow. Expert users can make necessary upgrades to the open source codes and share them with others. However, users should be careful of what app or source they download their app from to avoid glitches or malware.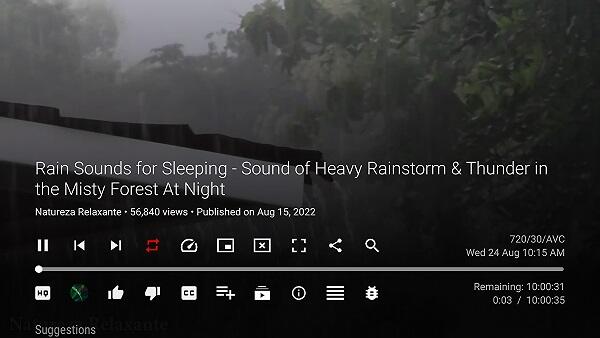 Ad Removal
It gets annoying when YouTube keeps popping up ads when you are about to start your videos or while your video is still playing. Waiting through the five seconds ads sometimes annoys users, but since you probably don't want to pay for a premium account, you'll have limited options. However, with SmartTube Next is a smart alternative that eliminates this annoying feature.
So, if you've ever had this annoying experience with YouTube, you can switch to SmartTube Next to watch movies and videos ad-free. You can also access any videos or topics and watch the hottest ones without being forced to view an ad. The feature is also quite strong, blocking all the ads, and you momentarily forget you're streaming from YouTube.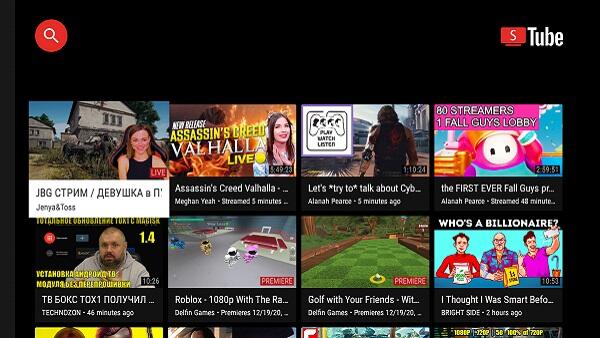 YouTube Premium
Get access to the YouTube premium feature when you install SmartTube Next. This means you can get the privilege of watching millions of videos without getting interrupted by ads or video overlays. You will also not see third-party ads when you use the search bar or get ad banners when surfing the app. Another feature is downloading videos and watching them offline at your leisure. You can also play the videos in the background without stopping when you minimize the app.
Conclusion
Smart Tube Next currently doesn't have any feature that allows users to use voice search, comment, like videos they watch or transmit them on other devices. As a result, sometimes it's slower to use when compared to YouTube if you're using a mid-range device.
However, the overall app suggests a suitable alternative for anyone who wants private time ok YouTube without facing ads. It's also an ideal option for users who don't want Google Play Services installed on their selected device.