Download Web Video Cast APK to get an easy solution to your TV casting needs. Cast all your media content to a bigger screen when you install Web Video Cast.
About Web Video Cast
This fantastic app allows users to cast videos from their device to their TV without needing any external cable or wires to make the connection. The app can cast any video available on your android to the TV regardless of the connection or type of video being streamed; for example, it can cast videos from your Livestream, website, or even IPTV list. Furthermore, the platform is quite functional and robust in that it also supports media files from your phone's third-party apps such as VLC, MX Player, etc.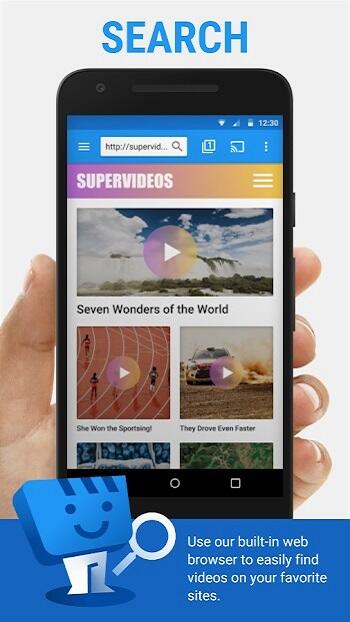 If you are using multiple devices, you can rest assured that Web Video Cast will still meet the demand. The app has several amounts of devices that are compatible such as Roku, Chromecast, Amazon Fire TV, Fire TV Stick, PS 4, and many other smart and android TVs out there. So you can also connect it with your Samsung, LG, Sony and different types of TV brands. The app also works with most web browsers you use.
The app is simply the best way to enlarge things on your smartphone. It's free to use, but it also has a Premium version that will require subscribing to access premium features and content. However, users will be getting their money's worth because the app is fully loaded with the most modern technology, making it ideal for various purposes, even those you won't be aware of before downloading and installing.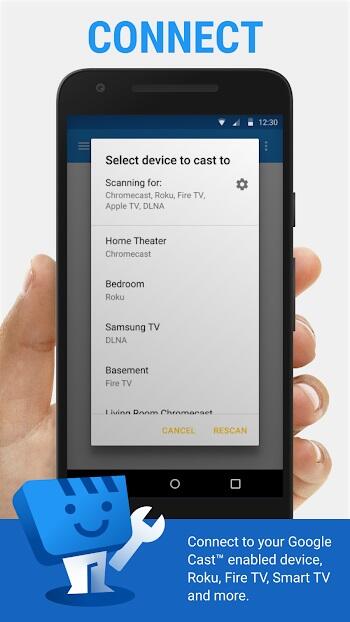 It's an app released by InstantBits, and it's been quite popular ever since it was released online. The app has millions of users across the internet because of its great UI and functionalities. It currently has over 10 million downloads on Playstore and an impressive rating of 4.4 from over 1 million users that's left a review. The content rating is for 3-year-olds and above, so the app is suitable for kids too.
Why Use Web Video Cast?
Web Video Cast has recorded much success since its online release due to its exceptional user satisfaction. Here are some of the reasons you should also get the app:
First, the app allows you to connect to various devices without additional cable.
It also supports many media files and applications as long as it's being streamed from your device.
The app has amazing free features, with premium content worth every penny.
Finally, users won't get lost using the app since it has a simple and Elegant UI.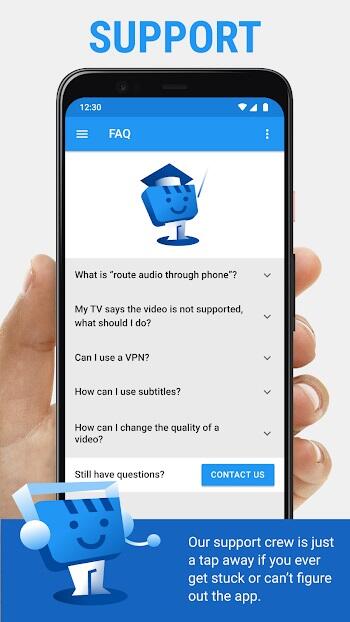 Web Video Cast has an impressive rating online and a broad audience base, which makes it a reputable and reliable platform.
It continuously rolls out new features so users can access the app's latest and most valuable resources.
Free Vs Premium
The app is free to use on any device, but there is a limit to what the user can access in the Free Plan, plus they will have to live with the numerous ads that will pop up. In addition, you'll have to subscribe to the premium version to access the complete package. Hence, you can cast your screen in the free plan but need the premium version to access Bookmarks, Video History, Most Visited Site, Homescreen Shortcut, and also change the homepage settings.
App Features
Web Video Cast is a powerful app with impressive features that are not easily found on other screencast apps. Check out some of those features below: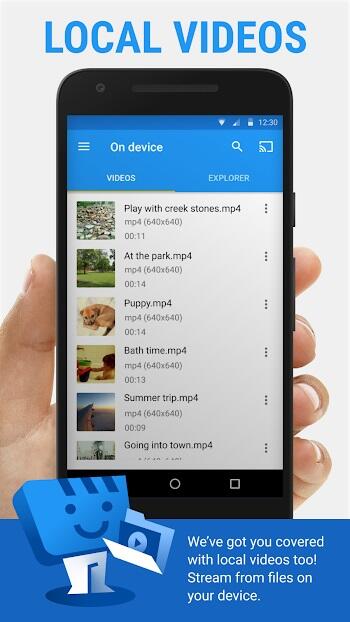 Simple UI
The app has a simple user interface that allows anyone to navigate and interact with the features without trouble. Thanks to the bright colour, visible texts, and distinct icons, you can easily find anything you want to access on the app without wasting time surfing or asking for help from someone else. It also has impressive graphics that can pass as a satisfactory quality compared to other similar apps.
Multiple Device Support
Web Video Cast has a robust system that makes it compatible with any device. So you can rest assured of it working well with your device even before checking for its compatibility online. Most modern devices with a bigger screen include android and smart TVs, and the app works well with any of them.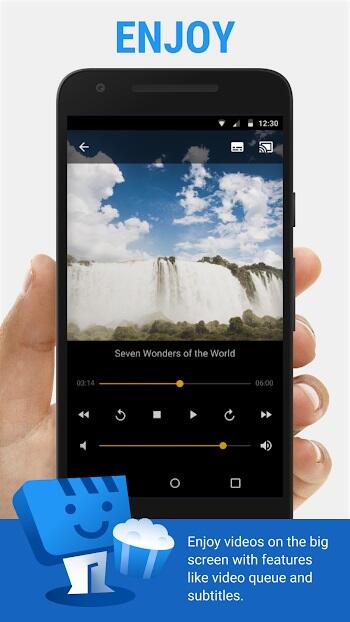 So if you have Roku, Chromecast, Amazon Fire TV, LG Netcast, and Samsung Smart TVs, they'll work fine with the app. If you also have other devices like PlayStation 4, DLNA receivers, Game Consoles and many others, you can use them with the app.
Multiple Media Support
Asides from supporting various devices, it can also support multiple media files. So, depending on which type you use on your android device, you can connect it to your TV via the app and be rest assured it to cast. These include HLS live streams, HTML5 videos, IPTV, photos, audio files, movies and TV shows, and MP4 videos.
Bookmarks
The app allows you to make Bookmarks and keep track of your favourite shows. So if you've viewed a movie a couple of times and would like to catalogue it on the app as one of your favourites, you can use the Bookmark feature to keep it saved and make it easier to access anytime.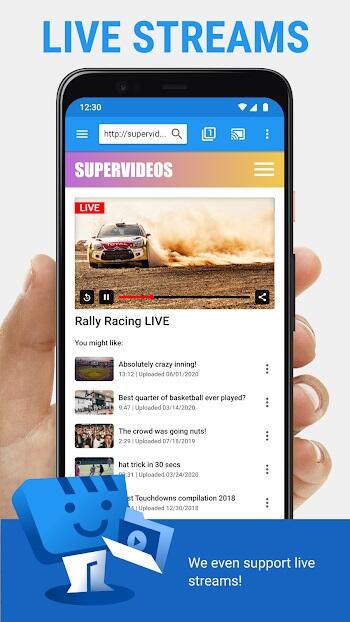 Video History
You'll also be able to see the history of videos and audio files you've opened since you downloaded the app. Hence, you can track what you watch and in what sequence you watch them via the app. This can be helpful if you forget the video you watched and would like to access it.
Queue
Like most media apps, you can use Web Video Cast to queue many videos in line so you can stream them one after the other. So, for example, if you're watching video 1 and would like videos 4 and 7 to follow it, you can add them to the queue, and they will automatically follow the sequence you add them to.
Conclusion
Overall, Web Video Cast is an excellent and powerful casting app with all of the features you need in one app. In addition, it is compatible with numerous devices and supports most of the media files you might have on your Android device.