Download Slow Motion Fx APK to get the most out of your favourite videos. This app makes special impressions by adding slow motion or faster scenes to your videos.
About the App
Slow Motion Fx is a video editing app that offers specialised tools and features that help you create the perfect speed for your videos. You can increase or decrease the rate of a movie or video however you like with this app. It's the ideal tool to slow down a video or action to show the details of a character's action, movement, expression, and emphasis on certain parts of a video.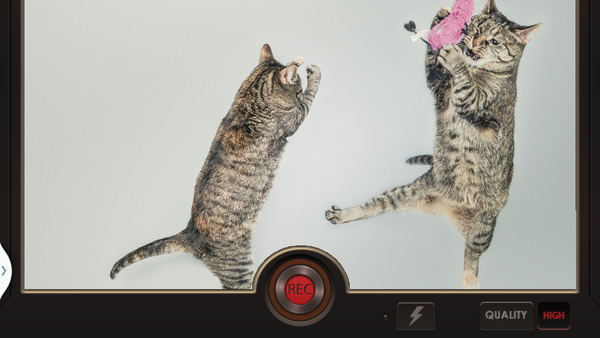 The app combines a list of editing tools to ensure you don't need a third-party app to get things done either. So, you won't only be able to change the speed of your videos, but you'll also be able to make basic video editing features. Although there is a paid version, users can complete most of their needs with the free version.
There are templates to use, and you can create your editing timeline. Slow Motion Fx also has exceptional loops and video trimming features. The app is ideal for making your video look more appealing; for example, you can use the fast-forward effect to make the video conversation jarring, making the footage squiggly. Conversely, it makes the video funnier or skips that part while letting the viewers see what happened.
Slow Motion was designed and released by Bizo Mobile a few years ago and has gained much popularity since then. The app supports over 47 languages, and the content is rated for anyone below 3. There are over 10 million downloads on Google Playstore and an impressive rating of 4.2 from over three hundred and ten thousand of these users.
Why Use Slow Motion Fx?
There are several benefits of using the app, and depending on your video requirements, you can use Slow Motion Fx for various needs. Here are some of the reasons millions of users opt for Slow Motion Fx worldwide: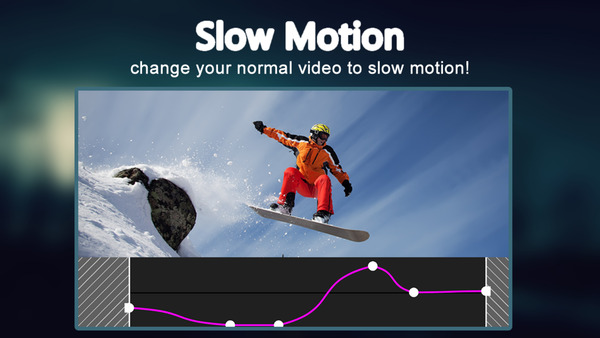 The app allows you to choose the speed of your video or cut certain parts of it from the viewers.
Record your speech and make it faster or slower, which you can add to your video.
It allows you to make objects falling look more astonishing or funnier.
You can record your spitting water and slow it down to get an Impressive view of your actions.
Record your friends and pets and make them grander with the slow-motion tools.
Use the app to your advantage and create any video that comes to your mind.
Get free access to all the video editing features on Slow Motion Fx.
App Features
Slow Motion Fx is not the best video editing app on the internet, but it does have some impressive features that set it apart. Although it's not a universal video editor, here are some of its remarkable features:
Simple UI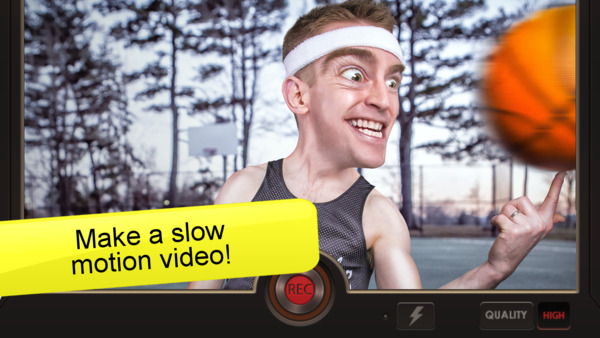 Slow Motion Fx has a simple interface that anyone can easily interact with regardless of their literacy or experience with other video editing tools. The app clearly defines each icon and what each button does with its clear and legible fonts and choice of app icons. You can also get by with your editing without prior editing experience since you know what to do once you open the app.
Thanks to its simplicity of purpose, you won't get lost in the app since it is specifically designed to help you create a faster or slower video. When you want to edit your video, you'll get both options and a few other tools to help you perfect them and tweak the video speed to suit your taste.
Slow Motion
The Slow Motion feature is the introductory offer on the app. More users download because they'd like to create a better video or make certain areas of their videos more intriguing to eat h which you can quickly do with the slow motion tool.
This tool is easy to use; you can toggle between different speeds for the video. You can press done and save your video when you reach the desired level. Rather than get a non-responsive screen, you'll be able to see how many changes you should expect in the video due to the added effect.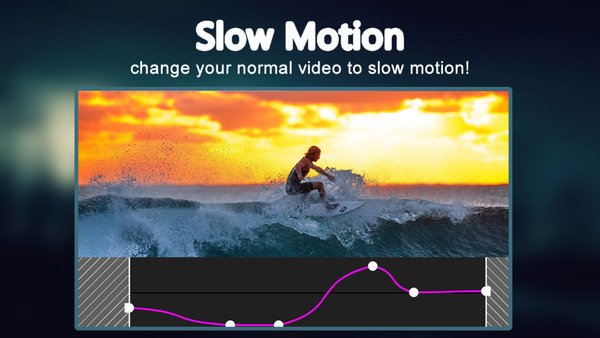 Preview
The app also gives you a comprehensive preview of each video you edit. You'll see the result of every effect you add before you save the video. So, it gives you a real-time video preview while you edit. Hence, once you add certain features of go at a speed that's too fast than intended, you'll be able to see it in the preview and adjust the settings. The preview is also helpful for checking how much of an effect you've made compared to the initial video.
Fast-forward
Slow Motion Fx allows you to fast-forward your videos too. Although the app outlines slow motion, it allows players to make their video more interesting using fast-forward features. Rather than cut out boring parts of your video, you can use the fast forward feature to skip the part but still allow the players to get a visual of hie the video proceeded from one point to another. This feature is also ide for making your video look more exciting and funny than it already is, especially if there is any silly action in the video.
Audio Editing and Built-in Camera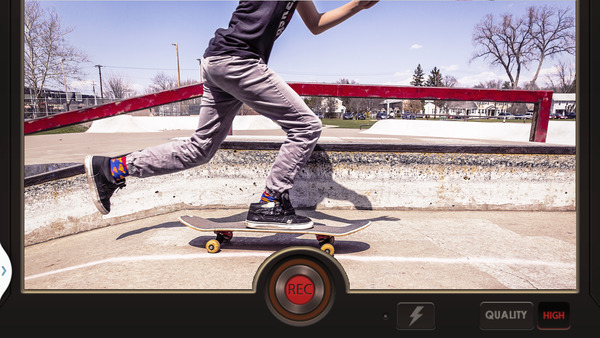 You can also use the app to record your voice and edit the result. It's not only ideal for editing video clips, but it's also nice for adding more flair to your audio files. You'll be able to access the same features for the audio as the video so you can expect a comprehensive list of tools for audio editing too. The app has a built-in camera that you record anything and directly apply the slow motion of fast-forward features to the recording.
Conclusion
Slow Motion Fx is an impressive rating app revolutionising your video speed experience. The app is simple and light on your device while providing you with the necessary tools to make your video more appealing.