Download Sky Roller APK and enjoy mastering the art of roller skating over rainbows. Train and avoid obstacles while you get on the roller coaster and hit the sky.
Brief description of Sky Roller
Sky roller is a fun recreational sports game where you play as the famous Valentine. Valentine is one of the most prominent users on TikTok, with thousands of followers, and she is the main character of this game. Skate as Valentine or other characters and unlock different upgrades such as clothes and shoes. Sky roller is a simulator that features valentine roller skating down a well-designed roller coaster track where she avoids obstacles, plummets into the sky, skates over rainbows and uses various skills, tricks and dances to give a stunning display.
Sky roller was released on the 24th of October, 2019, and HOMA games released it. It is rated E, which means anyone of every age can play this game because it lacks any form of violence, blood or gore themes. The game has seamless gameplay and easy controls that anyone can use. It is simply swiping your fingers left or right to direct your movements and obstruct obstacles as you skate along the track. There are no complicated techniques or complex controls so playing this game is relatively easy. As you keep playing, you get used to it.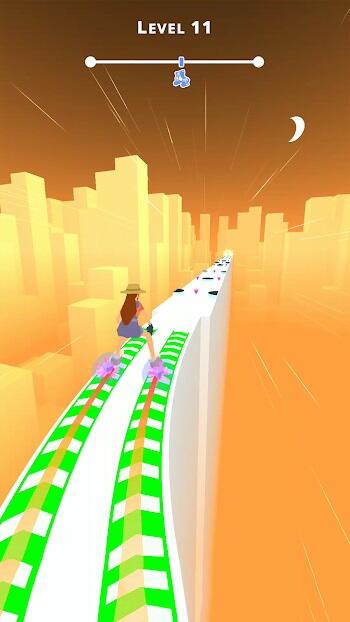 The game does not require too many skills to play, but having that tactical knowledge of which way to go when avoiding obstacles is vital the track gets faster as you go on. It starts at a reasonable pace with few challenges and a relatively manageable pace, but as you go on, more obstacles begin to rush in, and the track gets faster.
Sky roller is a fun roller-skating game with many levels, so you'll have a long way ahead. The dynamic game offers different characters and unlockable items that will keep you engaged as you keep playing. It also has very vivid graphics.
Fun gameplay and concept
Sky roller is a roller-skating game where you play as either Valentine, the famous TikTok star or other interesting characters in different funny costumes. Your only job is to avoid obstacles, throw dance moves and perform cool skills and tricks on beautiful roller coaster tracks.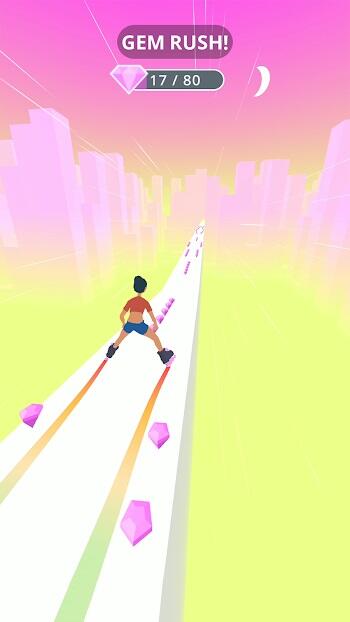 The first few levels are relatively easy as there are barely any obstacles to avoid. It is seen as training you and familiarising you with the controls for the upcoming levels. As you go on, the obstacles increase, and the track gets faster, making it harder to play. Gems are placed throughout the course, and collecting them benefits you as they can be used to unlock skates, purchase new characters and various items that can be used to edit the appearance of your characters. But be warned, some gems are placed in tricky areas as the game's creators set it this way so greedy users can fall for the trap and run into obstacles.
These gems have good benefits but can also lead to your downfall. As well say gems, there are also keys that are useful for you. These keys can be used to revive you if you, unfortunately, lose a level and can also be used in the stores. You are also given the option of purchasing these gems and keys with your real money.
This dynamic game has many characters that can be unlocked and used to skate. Different characters differ in appearance, from a girl dressed up in sports clothes to a girl in a frog costume and the most random of them all, a character dressed up as a banana. As you progress in the game, these characters can be unlocked and collect enough gems to get them.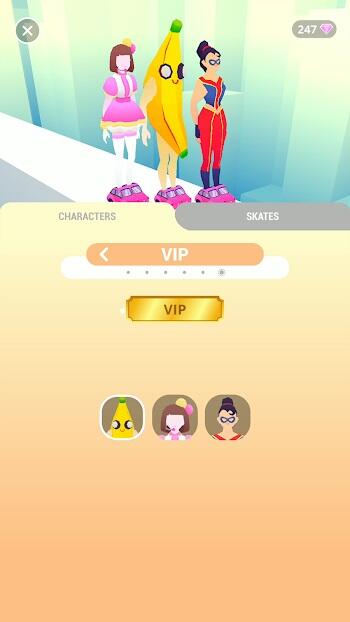 Sky roller has both offline and online options and is entirely free. When you are playing offline, you enjoy playing the game without any stress of watching ads and other disturbances, but when you play the game online, you can watch these ads and collect extra rewards like more gems, keys or the chance to unlock rare characters.
There are different locations and landscapes to make sure that you don't get bored of playing. You can skate through snowy mountains, urban cities, forests and many more areas that all have unique views. Each track is carefully designed and edited to ensure they all have top-notch graphics and colours that appeal to the eyes of its players. There is also an excellent sound system with good sound effects and music. Download Sky roller on any of your devices and enjoy this fun game.
The game features to look out for
As you play Sky roller, there are a lot of fun features that will enhance your gaming experience.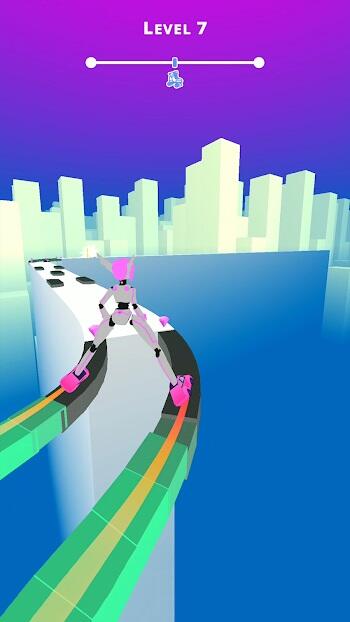 The operations to play this game is relatively easy as it does not require complex controls TO play. Both children and adults can enjoy playing this game.
Sky roller is a free game you can download on any platform. There is no premium or pro version that players have to subscribe to before enjoying better features.
With captivating colours and gorgeous graphics, each landscape and location appeal to the eyes of anyone playing the game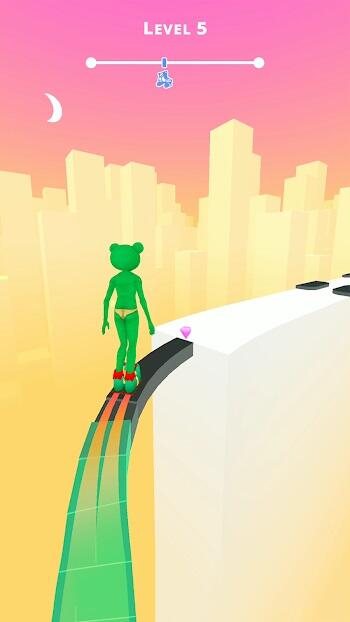 Along with beautiful graphics, the game has very excellent sound effects and catchy background music
There are different characters that, as you advance in the game, you unlock and become available to use. Each character has other unique appearances, and you can purchase new items like new skates, clothes, hats and hairstyles that give your characters different looks.
There are more features that you should look out for as you play Sky roller that will give you a better gaming experience.
Conclusion
Skyroll is a fun roller-skating simulation with over a thousand levels, multiple characters and different items available for purchase to keep players engaged as they play. The game has beautiful colours and gorgeous graphics that catch the eye of any person that plays.