Download My Story Mansion Makeover APK app and get an adventurous experience as you protect your mansions, solve puzzles, and decorate and renovate mansions your way.
My Story Mansion Makeover
My Story Mansion makeover is an app created by zenlife games limited. This game is engaging and quite exciting as you will carry out numerous activities like renovating the mansion, cleaning, and making it suit your taste. The story in the game is described from the view of a young woman who does not want the stressful job and life she is living and now wants to start a new life in her late aunt's mansion.
In this game, you have to play some mini-games to earn unlimited stars, which will be used to makeover or renovate the mansion. In My Story Mansion makeover, you get to unlock new rooms and clean and renovate them to your taste or preference. The game is more of a puzzle game incorporated with home designs and decoration.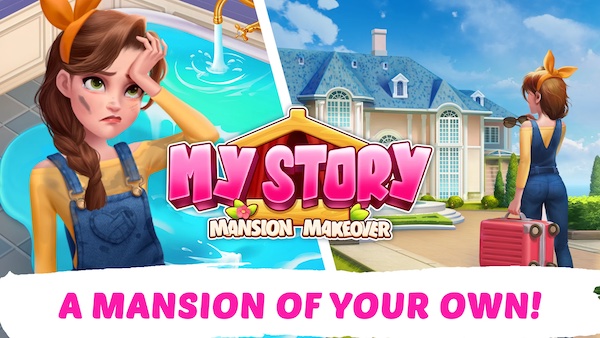 The series of puzzles or mini-games in this game involves matching blocks of the same color together, collecting and removing special elements, and removing obstacles from the board. As you play and unlock new rooms, there is always an obstacle waiting for you that you have to overcome and also a limited number of moves that you have to utilize to reach targets.
Furthermore, as you are the heir of the mansion, you should be prepared to act against villains as they would come against you.
My Story Mansion Makeover Description
My Story Mansion Makeover is a single-player video game. It is an engaging, adventurous, and casual game based on the storyline of a woman who wants to start living in a mansion given to her as an inheritance by her late aunt.
However, the condition of the house is not encouraging and satisfying. Your objective as a player is to clean the mansion to put it in its rightful glory.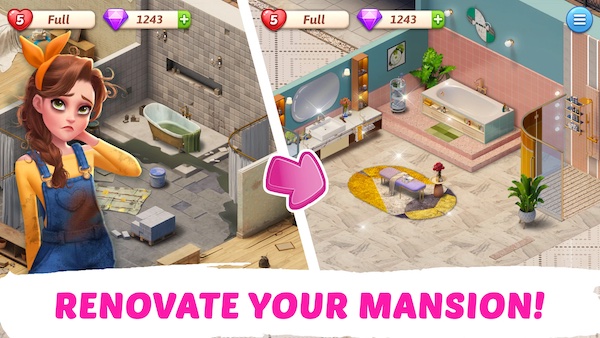 In continuation, to accomplish these objectives, the player has to solve puzzles and utilize some decorating items. Tap on the objects with the same color and make them disappear from the puzzle board.
Players are given targets at the beginning of each level that must be completed at the end of the game level. As you solve these puzzles and play these games, you receive several pieces of equipment, luxurious furniture, and suitable gadgets which beautifies a house.
Everything you can imagine in a mansion is found in the app. My Story Mansion makeover- playgrounds, gardens, swimming pools, and rooms. My Story Mansion makeover has endless gameplay. Your entire journey in the app focuses on renovating the mansion.
The gameplay of my Story Mansion Makeover is easy and understandable. Decorating and interacting with anything in the mansion is the bonus you get after completing mini-games in the game.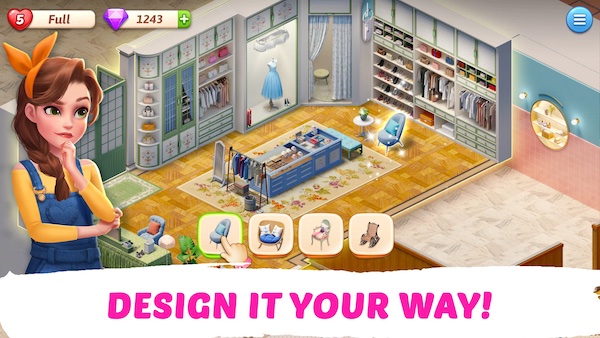 The latest version of my Story Mansion Makeover has unlimited features, unlimited stars, gems, and money. Almost everything is unlimited in the latest version. This has made players come back to the app.
Features of my Story Mansion Makeover
It is an amazing game with exciting features that keeps you glued to your screen. Here are some of the distinctive features of My Story Mansion makeover.
Huge and Beautiful Mansion
The game's main theme is to focus players on renovating and beautifying the entire mansion in several ways. Everyone has a preference and style in taking something back to its glory.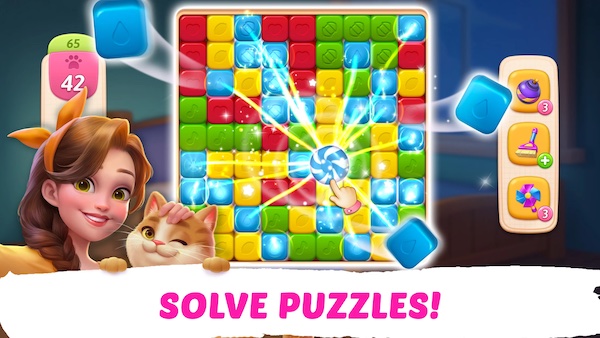 You are going to make over the whole mansion of your own choice. In other words, the work to do in the game with the huge mansion is endless, and if some parts are unfinished, you cannot move to the next level.
Rewards
While playing My Story Mansion Makeover, you get rewards in the form of stars or winning each level which is later used for renovation. Aside from that, you get gifts after every renovation task. This is encouraging and fun, making you want to return.
Immersive Fun Experience
My Story Mansion Makeover features a fun experience. You get to decorate a whole huge mansion yourself with your preferred items. In addition to this experience, you get to meet a lot of characters.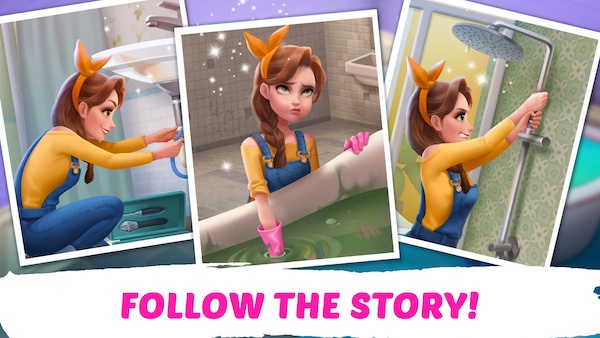 This won't make you bored. There are pets to keep you company, along with neighbors who get to visit your mansion. Also, there's an assistant, a loyal servant, and an interior designer, which makes work fun and easier for you. You get to make friends and get social.
Stunning Graphics and Sound Effects
The graphics of My Story Mansion makeover is amazing. Also, the sound effect is sweet to the ear. This feature works hand in hand in making players come back.
Furthermore, the mini-games in the game distinguish it as it is fascinating to do.
Conclusion
My Story Mansion makeover is a thrilling game. It is enjoyable and interesting. Imagine being in a mansion and getting to decorate it your way. The feeling is amazing, right? That's the thrill you get in My Story Mansion makeover. Download My Story Mansion makeover for free and enjoy the thrills.