Download Let's Survive APK and fight your way to survival in a Zombie apocalypse. Rescue other survivors and free the world from an impending Zombies invasion.
About Let's Survive
Let's Survive intriguing game's story takes place in the future when an unidentified virus breaks out, shocks the intelligent society, and causes civilization to fall apart quickly. However, only a small number of humans, transformed individuals, and Al continue to exist.
After a century of laborious upkeep, survivors from around the world have formed a more solid alliance and started investigating the origins of the Zhiwang virus outbreak. The player assumes the role of a survivor reformer who chooses to live alone after the catastrophe.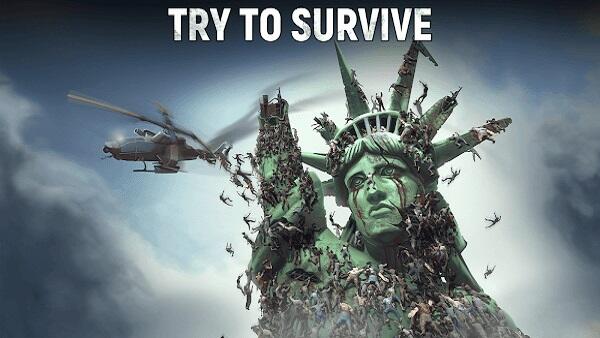 They can build homes and food to ensure their survival by using the natural resources they can access in their surroundings, additionally, by producing production equipment and enhancing their tools and weapons, improving their weapons and equipment, Rebuilding their survival team, exploring various AI-controlled base stations, going on adventures in perilous underground prisons, developing their weapons and equipment, and exploring new base stations. This game story is one you don't want to miss out on.
Game description
Let's survive is the latest survival game you can play offline, it features thugs, mutants, zombies, ash, and fear. Only the strongest and fittest people survive in this world of action, shooting, and building. Let's Survive is a mobile survival and adventure game with tactical battles that happen in real-time.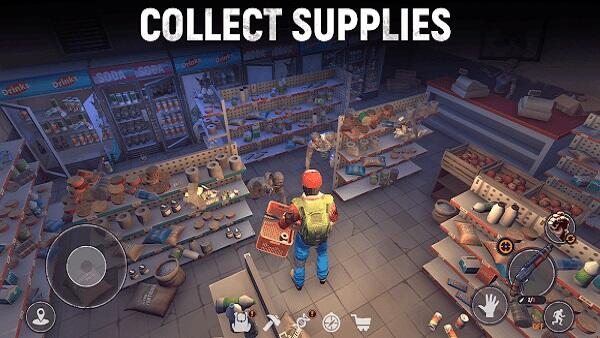 Your primary concern becomes simply surviving when the zombie invasion seems to have left you as the lone survivor. Search for materials and items, make different weapons, strengthen your base, and stop boss and zombie attacks. Keep an eye on your disease, thirst, and hunger levels. Participate in survival fractions and complete quests.
Gameplay
Let's survive isn't only a well-designed and well detailed game, but it also serves as a hub for a variety of constantly changing, always distinct, and very challenging activities for every player.
You'll shoot, ensure survival indicators are put in place, construct a shelter base that serves as a military training area, gather materials, provide food, and train fighters. Once you're at ease with the gameplay, it's time to showcase your originality and shrewd decision-making. The game features enormous locations, a ton of loot, shelter, crafting, zombies, and mutants!
Game Features
Let's Survive has some interesting game features that intrigue and excite you.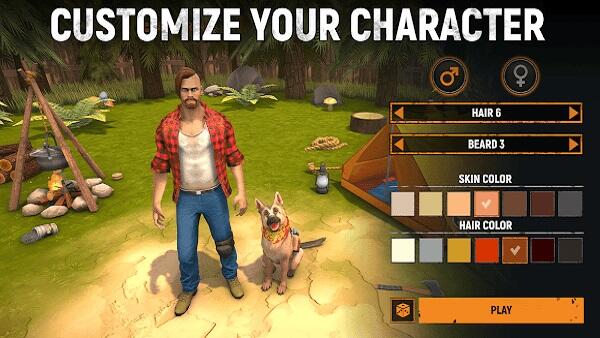 Survival is a must
After a tragedy, it's not always easy to survive. A constant search for, gathering, and monitoring character life indicators (thirst, hunger, radiation level, and health. levels) are part of an RPG survival game simulator. Don't allow your character to languish in malnutrition for a long period! Don't forget to bring your weapons and a pet while searching for valuable items due to the danger of getting bitten by zombies in a post-apocalyptic world. Otherwise, you risk dying in the bloodthirsty, hellish teeth of the Zombies.
Create a base building
Every survivor during the zombie apocalypse must have a base with solid walls, melee weapons, armour and craft ranged weapons to save them from enemies, and Look for various tools for survival. Make a safe area where you can stay safe at night, put food on fire, and construct barricades, shelters, fortifications, and design as many weapons as you can.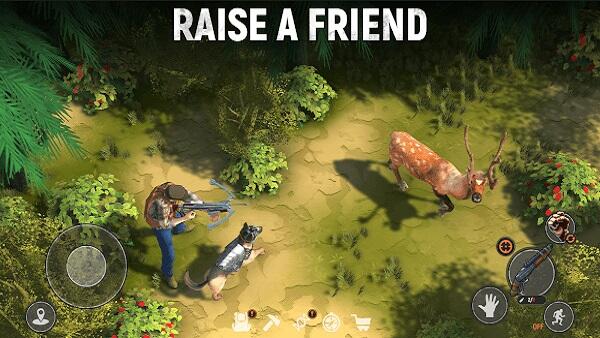 Complete the storyline's quests for adventure.
You can progress through the storyline and complete quests that will net you more resources as you play zombie apocalypse survival games. For instance, you must wait for a day in a specific location (conditionally point Z, A, R, etc.).
Interact with fellow survivors.
What would a game of survival be without fractions? You can join various leagues in the game's brand-new zombie simulator and earn rewards. Be done with solitude! Try to live as a group.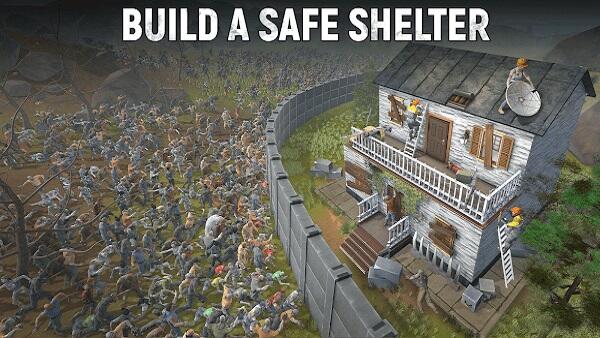 Take on bosses
Strong bosses make survival even more challenging. If you wish to receive delivery of valuable and rare loot, destroy them. Be careful, stalker! The undead are prepared to strike! Prepare yourself for Let's Survive's pain and adventure.
Stealth position
Play stealthily while searching for undead zombies who are always ready to kill you and have extraordinary sight and hearing. Alternately, make a solid effort to overcome the uprising of zombies and rid the area of the terrible creatures. Finally, maintain your life in the nightmare by adhering to the survival principles.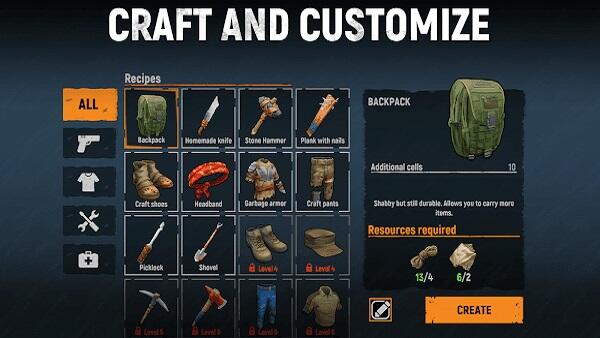 Operate motor vehicles
In our survival game, get boats, cars, and other vehicles to help you move from one place to another more quickly. Be more swift and crush and kill zombies in the forest or the city.
Conclusion
Let's Survive is a fighting game available offline. It is playable without an internet connection. Let's Survive's graphics appear to be a little "easy and popular" compared to other super games. But each motion is surprisingly fluid and organic. As a result, the game is easy to play and comfortable. Still, it also demonstrates the developer's sophistication and dedication well, making it one of the few offline zombie shooters with a rich storyline and distinctive charm. This game is entirely different from earlier first-person shooter zombie games in that it stands out among other Zombie-survival games made before or even after.


Join Telegram Group
Download Let's Survive APK and fight your way to survival in a Zombie apocalypse. Rescue other survivors and free the world from an impending Zombies invasion.