Download Cartoon City 2 APK and build your little farm into a large town! Enjoy engaging gameplay and fun graphics, and become mayor of your adorable town.
Introduction to Cartoon City 2
Cartoon City 2 is an interactive mobile game based on the resource management theme. In this game, you will build a small city from scratch by running factories, taking care of animals, and using their resources. The game is offered by foranj.games and was first released on the 23rd of November, 2017.
The game starts by planting wheat, harvesting it, and taking milk from cows. After doing this, you can use these resources and the money you have earned to build different factories, thus enhancing the economic scene of your city.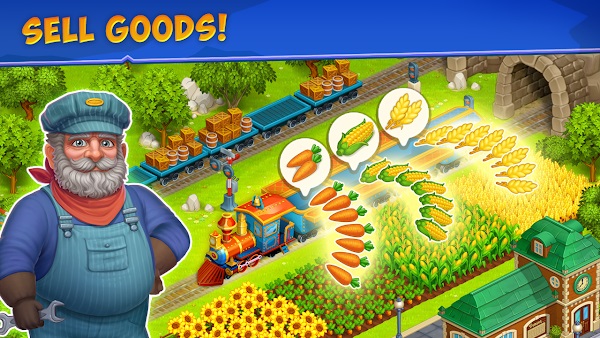 It is pretty easy to play the Cartoon City 2 game. You can easily tap on the screen to carry out actions, like the characters, objects, and places. The game's main aim is to take advantage of every part of the city and be a product as much as you want. If you want to see what it's like to manage a city, Cartoon City 2 is the top choice.
Build Your Very Own Farm
When you first start playing the Cartoon City 2 game, you will be given a small area of land that has not been used before. On this land, you can plant and harvest different plants like wheat, raise livestock like cows and sheep, and collect milk, eggs, and wool from these animals. The agricultural resources you have collected will be sold in markets, and you can use the money to grow your town.
To get more income, you can also use agricultural products to make flour, butter, cake, candy, and other things. While playing Cartoon City 2, you will be given a helicopter useful for delivering products to remote places. Some orders are too large and can only be carried in a helicopter.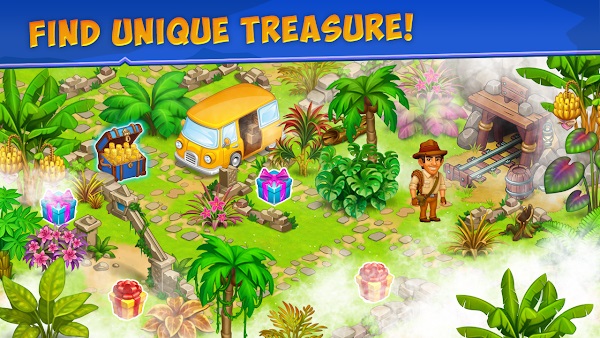 The game will give you Gold Coins and Experience Points whenever you successfully sell your products for money. You can use the Gold Coins to buy more land and animals. You can use the land to expand your farming space and purchase more expensive animals. You'll need to hire more workers with your money, and they will help you take care of your farm.
Then, the experience points will make your town more popular among other people and help you develop it in the future. The engaging gameplay of the Cartoon City 2 game is pretty common among resource management games, which keeps you hooked.
Grow Into an Amazing City
In the Cartoon City 2 game, you might be starting from a piece of land, but you will have to move to expand your farm and get more resources. From the first farm, you have a solid foundation to get started and earn money. You can get more people on your farm, expand your town, and scale agricultural products.
With the money you earn, you can expand the barn system and build more factories, warehouses, and houses. All of these structures will contribute to the growth of your town and turn it from a small farm to a small city in the country.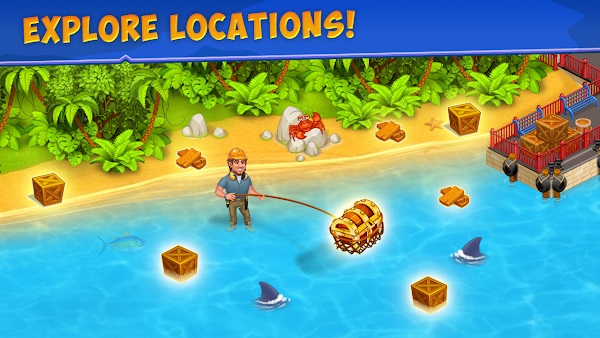 Cartoon City 2 makes the gameplay much easier by providing missions. All you have to do is complete each mission they give you, and you'll realize how much you've grown your city after a while. With enough money, you can purchase whatever you want. Even railway tracks, zoos, and more attract new people to your town.
In the game, you can build roads and sidewalks, build houses and decorate the streets, plant flowers on the sides of the road and other places, and offer amenities to your residents. You will add a playground for the children in the city and other amenities like restaurants, cafes, villas, and amazing scenery. Organize a fun festival and accept the exciting quests.
Graphics and Sound
Cartoon City 2 offers an exciting experience as you play, with the graphics and design that bring it to life. It makes a great impression on you from the time you start playing and doesn't follow 3D graphics as you'd expect. Instead, the graphics in this game are pretty simple and lively and will easily remind you of a modern cartoon.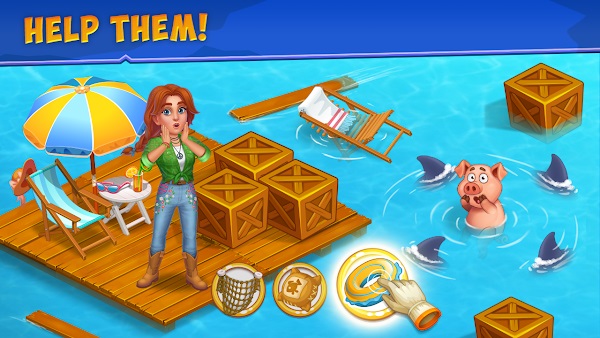 The characters and scenes are designed with bright color tones, and the animations as the characters move make them appear full of life. The game makes you think that you are watching a really fun cartoon. There aren't many sound effects in the Cartoon City 2 game, but you can hear some soothing sounds that will make you feel like you are in the countryside. The complete experience makes you feel like an authentic farmer.
Entertaining Farm-Themed Game
In the Cartoon City 2 game, you become the mayor of a charming town where you've grown yourself. The game is purely entertaining, with nothing too tense or difficult. All you need to do is slowly turn your farm into a town. The town has different people in their houses, farming, driving, and more.
Cartoon City 2 offers different kinds of missions, all of which have a fun experience. Some missions are large and take a long time, while others can be completed instantly. The first stage of playing Cartoon City 2 is to take care of your farm, but once your farm has moved to a particular level, the game takes you to the next stage. This is to build the city and run it with the money you get from the farm.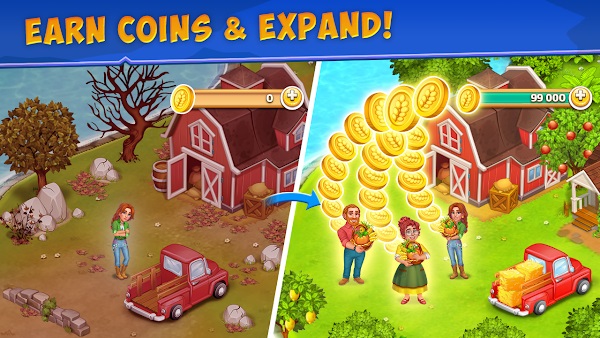 This gives you a dual experience, as most games stick to one theme. There's always something new and fun to do every day while playing Cartoon City 2.
Conclusion
If you're thinking of playing a fun game where you manage resources and grow something beautiful, Cartoon City 2 is the best choice. The fun game offers hundreds of missions to keep you hooked and allows you to start small and grow into a large and charming town. You can trade your products and add more buildings so that people can visit your town.