Download Vlog Star APK, the video editing tool for YouTubers and anyone who loves to vlog. Convert your best moments into a compact video using this tool!
What Vlog Star Is
Vlog Star is a software tool that focuses on video editing. It is a mobile app that lets you create video blogs for your social media accounts and/or blog. This app can also be used for presentations as it offers a way to compile scenes into authentic videos.
Vlogging is a great way to get started and grow quickly in content creation. However, if you're interested in creating video content, you need an app that helps you with creative edits to make your content better and more put-together than it already is.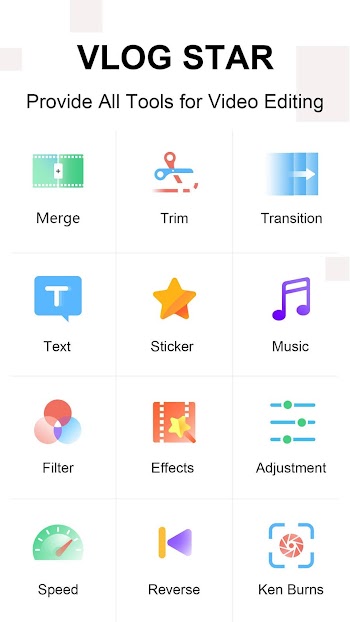 Vlog Star has a mix of features dedicated to vloggers. Everything you need for video editing is here. This is a good tool to work with if you're looking to start a YouTube channel. It is beginner-friendly with edit options that are super easy to get the hang of.
Highlights Of Vlog Star
Vlog Star's features make it all it is. They are the highlights of the app. Features offered by this tool include:
Intro and Outro Maker: Choose from over a thousand templates for your vlog intro and outros.
YouTube Tools: One of these is the reaction camera. With Vlog Star, you can record your reaction video without the aid of another device. Just look up the videos on YouTube and record your reaction using the Reaction Camera Feature. This editing app provides YouTube channel kits, an easy way to create professional-looking YouTube channels. From the SEO tools available to help you with keywords for your videos. Vlog Star also helps you optimize your vlog titles, tags, and descriptions for more reach and engagement.
Powerful Edit Options: Vlog Star has a powerful range of options that you can maximize to create the best videos. You can trim videos, merge videos, and crop them into landscape or portrait sizes. Perfect your video content for multi-platform sharing by cutting them into the ratios that suit the platforms. This video editor lets you convert photos into MP4 videos in 480p, 720p, or 1080p. Vlog Star also lets you adjust your video's speed. You can increase or decrease the speed. The app features a slow-motion edit that is nice for highlighting scenes. There's the option of blurring your video's background and changing the color.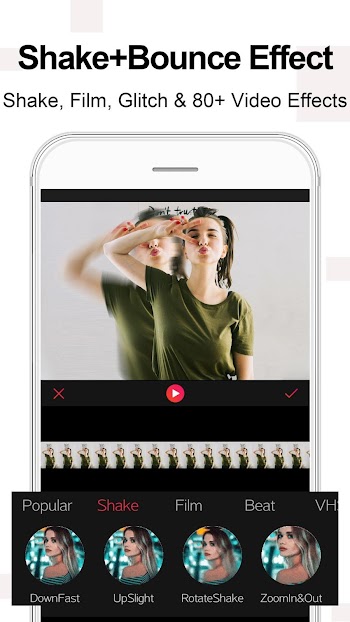 Screen Recorder Feature: With the app, you can record your favorite onscreen moments; game replays, scenes from TV shows, and the like.
Video Filters and Effects: The collection of video filters and effects range from retro to cinematic, glitch, and over a thousand others.
Text and Stickers: Create captions for your vlogs using the text bubble designs. Use the many stickers and emojis provided by the app.
Stock Footage: Vlog Star provides stock footage to add to your videos where necessary.
Transitions: Choose from 50 transition options and effects to perfect the transitions in your vlog, and make it into a professional video.
Thumbnail Maker: Vlog Star has cutout and layout features that help create thumbnails for your vlogs.
Although these features are useful for YouTube content creation, they're also great for other social media platforms. So kill several birds with one stone by doing all your video editing work here.
A Step-by-Step Guide For Editing With Vlog Star
Before editing, you need to have the app on your mobile device. Head to your device's app store to find and install the latest version of Vlog Star. Launch it and follow these steps to begin your editing journey.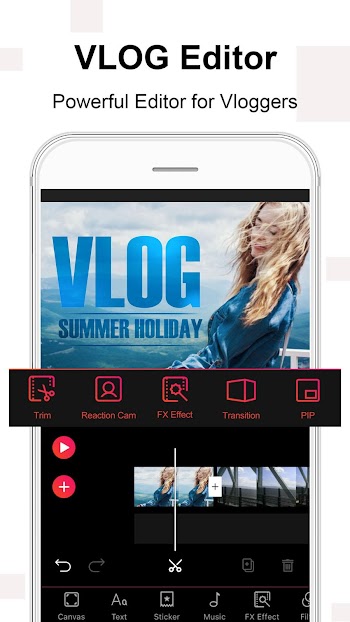 Step 1: Choose and upload the pictures and videos you need to the app from your gallery. You can create the video on the app by recording your screen or using the reaction camera.
Step 2: Click on the associated buttons to cut, trim your video or add filters and effects.
Step 3: Add text to your video.
Step 4: Click the Export button to export your edited video to your device in 480p, 720p, or 1080p. This saves it in your device's memory.
It's this easy. Vlog Star provides an interface that is easy to navigate and work with to create the best vlogs for different purposes.
Vlog Star Subscription Plans
The basic version is free. Unfortunately, the pro version offers more features and creative freedom. Fortunately, the prices are affordable. Vlog Star is free to download. You don't have to buy the app. The subscription fees vary based on the timeframe. To subscribe for a month of use, the cost is $3.99.
The one-year subscription costs a shocking $9.99. It's probably a marketing strategy to get you to buy the one-year subscription instead of the one-month one, but it works. The app is worth it. Vlog Star also offers a Remove Watermark option for $2.99 and a Forever VIP subscription for a $15.99 fee.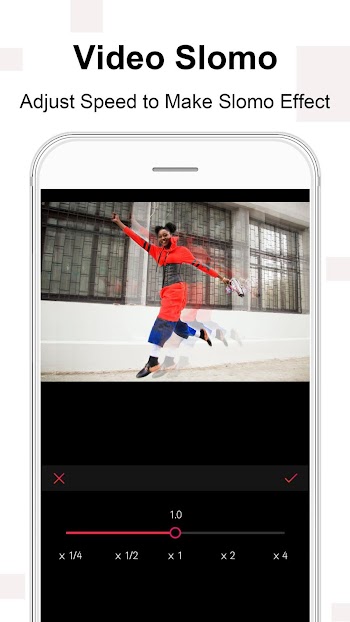 Subscriptions are automatically renewed when they expire if you don't have the auto-renew option turned off. To avoid auto-renewals, ensure you cancel 24 hours or more before your subscription expires.
Conclusion
Vlog Star is one of the best apps to kickstart your vlogging journey. It is cost-effective with many edit options that transform your creations into cinematic expertise. This editing tool lets you edit, retouch, and edit exposures and brightness; almost anything you need to enhance or change can be done here.
The settings are so comfortable. You don't need prior editing knowledge to be a pro at this. In addition, Vlog Star helps with device space management by letting you know how large each video is and how much space is left in your device's memory when you save your creation.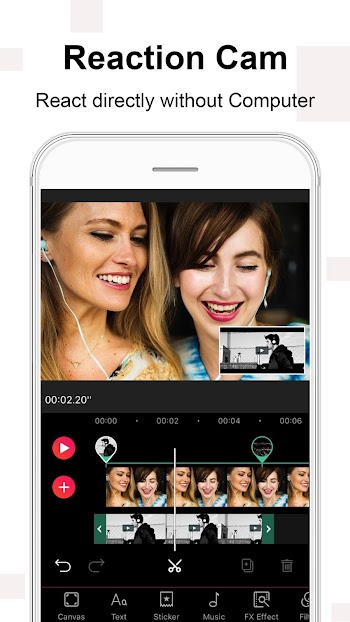 It's rare to find an editing app that grants you access to most of its features in the free model. Also, you can access Vlog Star on your computer if you have an Android emulator installed. This way, you're not limited to your device type and can begin your vlogging journey.