Download Videoleap APK latest version for high-quality and easy video editing. It offers a fun and intuitive interface to create, edit and manage all your videos.
Introducing Videoleap Editor
Videoleap is a video editing app that combines fun with functional editing tools. It has some exciting features that allow you to access all the essential tools on system software editors on your mobile phone. You can edit clips, add texts and include artistic effects in your videos to create beautiful scenery and realistic content.
The app is available on Android and iOS devices, and you can make high-end edits on free and paid versions. Videoleap is quite famous for its advanced features that allow professional editors to do their thing. It also has an option for beginners, or if you'd prefer to create videos as fast as possible, do this by simply using one of the trendy templates.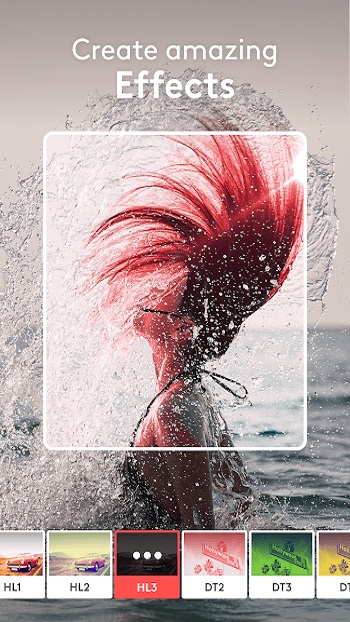 As a product of Lightricks, you should expect a social feed of mutual creators seeking the same as you. Here, you'll be able to access some amazing inspirations in other people's designs and get a view of what they create. You can also copy their template and use it in your videos too. If you're creating your video from scratch, you can use tools such as green screen, sound effects, and video effects.
Advantages of Using Video Leap
Allows autosave during editing, so you don't lose any project you're working on when you mistakenly close the app.

There is a unique and creative composition for cinematic editing and extra filters to produce a realistic video.

It allows you to use an intuitive timeline and the ability to zoom the frames to get a better look at each frame when editing.

It also supports special effects such as Prism, Colorfy, and Chromatic aberrations.

You can access an adjustable film filter for every aspect of your video editing process.

It's perfect for multiple platforms, so to can edit videos for TikTok, Instagram Reels, YouTube, and any other video-sharing platform you prefer.

You can preview your edited video before you round up the editing process.
Other benefits of using the video editor include:
Ready-to-go templates

Robust editing tools

Fast video editing and rendering quality

Personalized and customizable editing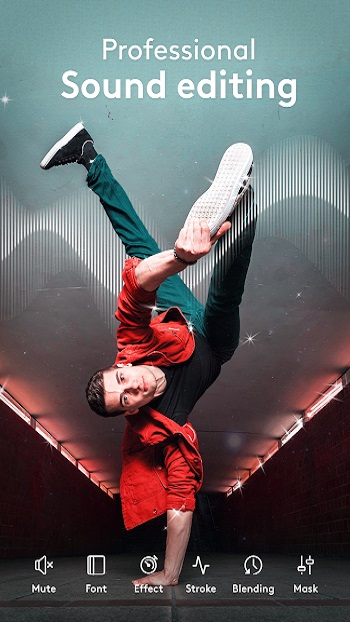 In-app stock footage

Adjustable film filters

In-app tutorials for beginners
Videoleap Editor Features
Sophisticated Movie Editing Tools
Videoleap is well known for its advanced editing features that some creators even compare to Hollywood standards. You have many tools within reach here, including keyframe animations, green screen, and chroma key compositing. The tools also allow you to adjust clips and place them on your preferred canvas, depending on what type of effects you want to achieve.
Precise Video Editing and Rich Possibilities
Editing is fun when you have complete control over the tools, and that's what Videoleap offers with the Precise Video editing tools. Users can zoom in on the films of videos they edit, then use additional tools such as trimming, splitting, duplicating, flipping, and others to create a perfect sync in their videos.
The app also offers color correction features, which means you can edit the brightness, saturation, and other color features. These features include adjustments to the aspect ratio of clips and customization of the color background to suit the environment or video demands.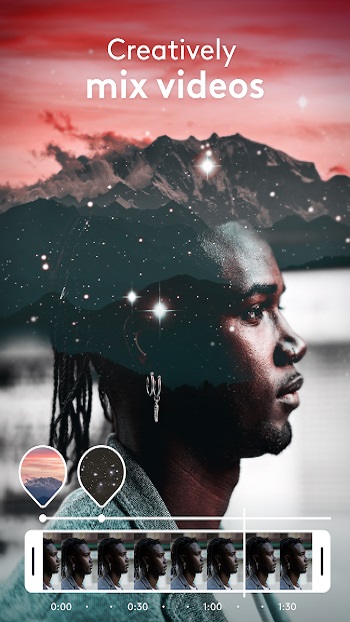 Excellent Cinematic Compositions
Unlike regular video editors, Videoleap allows you to use creative cinematic tools to mix various videos and images in a single file to create double exposures. It also adds beauty to the artistic looks. For more technical creators, you can use layer-based editing that supports working on videos, texts, and effects in layers rather than timelines.
So you can customize layers with editing tools like the blenders, masking took, and transformation tools. These features' general effect creates cinematic and professional transitions for your videos.
Visuals and Special Effects
Many editing tools boost video effects when you work on your content. Most of them are available on Videoleap, ranging from Prism to Defocus, Colorfy, Pixelate, Chromatic Aberrations, and others. The effects also allow you to edit the texts using different fonts, emojis, colors, and other text editing functionalities you might need.
Creative Platform
The app has a creative section for creative users. The feature helps build a community for creators on the platform and fosters content sharing. Creators can jump on trending edits, designs, or templates created by others. It allows users to connect with other creators, share resources, and grow together while creating amazing video content.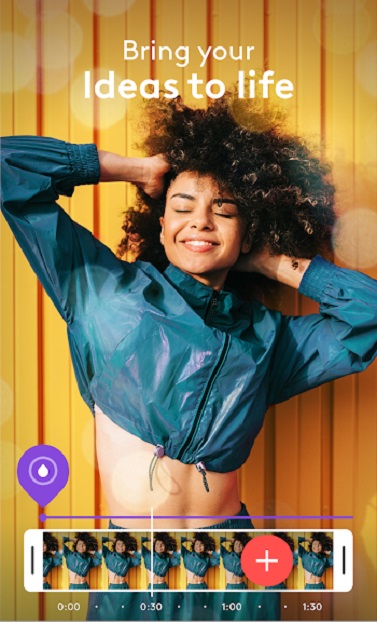 Endless Content Pool
Videoleap boasts an extensive library of exclusive resources available to creators. The exciting feature here is that the library is filled with unlimited resources since more content is added daily. You can access sound effects, stickers, fonts, filters, templates, and many other resources that are updated daily and probably suitable for your editing needs.
Easy use Templates
Videoleap lets you borrow some inspiration from other creators by remaking their templates. It's an option for beginners and pros alike; you don't have to spend too long working on a video when you can quickly adapt an existing template to quicken up the process. But, of course, it doesn't necessarily mean you aren't going to get top-notch quality, as long as you find high-quality templates that suit your videos.
Sound Editing
There are over 100 sound effects on Videoleap, which help to improve your editing. If you can't find any sound to match your video, you can dub audio and add voiceovers to the video. The feature optimizes your sound with the video, and you can edit the timelines to ensure they go at the same rate. Adjust the audio volume and use the equalizers to change the sound quality.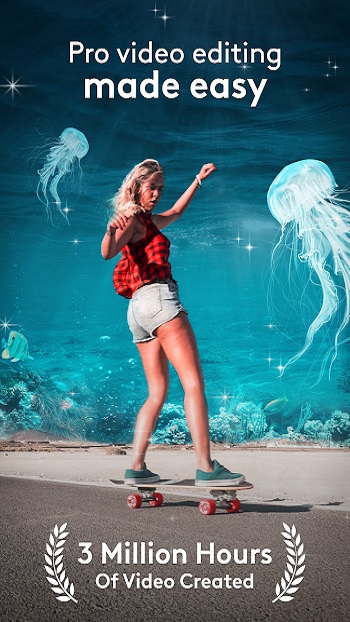 Conclusion
Videoleap has a beautiful, functional, and powerful editing interface that allows you to wow your audience with your videos. It's available in free and paid versions, and you get access to many features even in the free version, though you'd have to upgrade to access some advanced features on the app.