Download Talon for Twitter APK extension that allows you to customize, design and style your timeline to your satisfaction. Give your Twitter account a new look.
Brief Description of Talon for Twitter
Talon for Twitter is a mobile application that allows you to edit and design your Twitter interface. The Talon for Twitter platform allows you to enjoy a new experience as it will enable you to develop your timeline, give it a new look, and enjoy a better experience. It is a free tool that helps you manage posts and how you post using your Twitter account. This app gives you a more exciting way to use Twitter as it has many features that will transform your cliché Twitter account into something beautiful.
Luke Klinker released this application on the 18th of October, 2014. It is rated 17+, meaning that only people older than 17 and above are allowed to use this app. Using Talon makes using your Twitter more interesting as it offers you something different, a new feel and a new experience you get while using Twitter. Using this gives your Twitter interface a fresher, more diverse, engaging feel.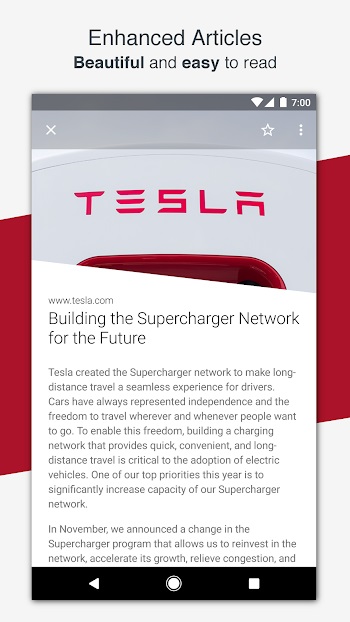 Suppose you are looking for a top-notch application that allows you to edit your favourite social media with convenience and a better experience. In that case, Talon for Twitter is the ideal choice. The Talon for Twitter free download is available on all your android devices.
What Can You Do with Talon for Twitter
You can enjoy a lot with the Talon application, and the application offers you a wide range of features to explore and use to your satisfaction. This app provides you with different tools and materials to edit your Twitter interface. Talon for Twitter uses material design at its core, so it will allow you to view your Twitter entirely differently. Your Twitter account will have the same familiar arrangement that users are used to, but now they are gorgeous and eye-catching as you can add colour to almost every feature. Talon gives your Twitter account an entirely new layout in which its smoothness exceeds the original version.
Talon is very particular about the appearance of your Twitter profile, so there are various changes that it gives that are different from the original look. Apart from the designs, this app also helps in other aspers. For one, the functional sections of the layout become more convenient and can be easily found. It offers new functionality as functions like search, direct messages, and lists are made more accessible by simply dragging the part you want to use to the application's homepage.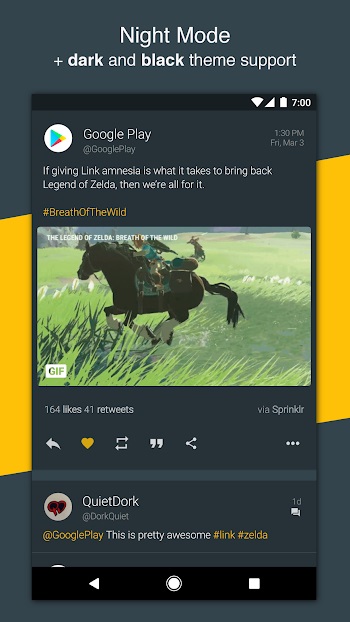 In addition to the design option, the talon app allows you to add optional functions to your Twitter account. For example, when you like another user's tweet using the talon app, you can now choose to see only their tweets, or whether you will receive notifications anytime they tweet. Also, you can enjoy the benefit of viewing who checked out your profile and who liked your quotes, liked or retweeted your tweets, which makes managing your account more convenient.
Posting pictures on Twitter is also more fun to use on Talon, as the app offers more features and a broader set of photo editing tools that you can use to work magic on your photos before you upload them. This makes uploading your pictures on Twitter more interesting.
There is a whole lot more that you can do with many different features when you download Talon for Twitter.
Features to Look Out for When Using Talon for Twitter
You can enjoy other parts of the Talon for the Twitter app. These features include the following:
Attach locations to your tweets:
You can attach locations of where you are tweeting from to your tweets
Choose between three themes that change your regular twitter layout, with the available light, dark and black themes.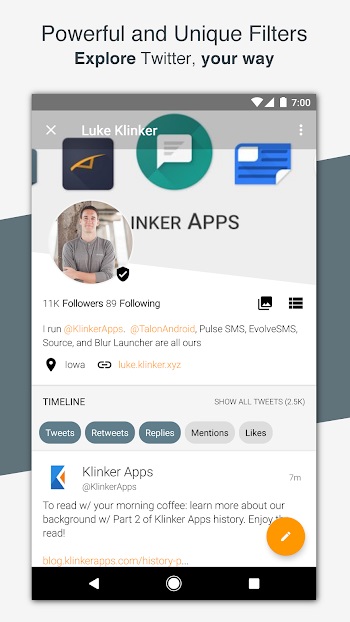 Using the talon app, one thing that catches the attention of its users is the brand-new notification system. It is termed as actionable and dynamic.
Landscape and tablet modes:
Talon for Twitter supports different views while using the app. Change the view of your Twitter timeline to either landscape or tablet mode.
Choose who your best users are on Twitter using Talon. The app allows you to select your favourite users and get notifications whenever they tweet or upload pictures or videos.
Brower available in the app:
The Talon for the Twitter application comes with an inbuilt browser that allows you to surf the net.
A do not disturb mode comes with the talon app that is used to block any tweet, retweet, like or message that comes in from notifying you.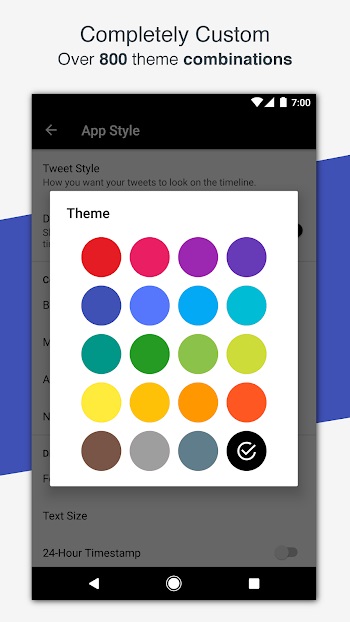 Widget for your timeline:
There is a widget made available for the talon app that appears on the home screen of your android device.
You have been allowed to use all the emojis when using the Talon app, as it has full emoji support. Regardless of whatever keyboard is in use.
Playing videos using the app is made more accessible as videos will be viewed from YouTube. Talon supports the use of YouTube as its default video player.
There are many more exciting features available. Use the Talon for Twitter extension and enjoy these features and more.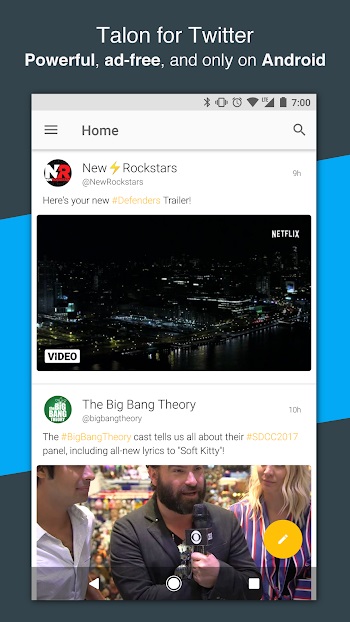 Benefits of using Talon for Twitter
You can enjoy it a lot when you use Talon, as it offers a different experience and a new feel to Twitter users. Firstly, the fact that you will not get bored of the same old cliché layout is a benefit of its own, and there is always a new design or a new look you can give your Twitter account using Talon. Also, different latest features that differ from the original version of Twitter are available. It also has a very user-friendly interface with vivid graphics.
Conclusion
Talon for Twitter is a fascinating application for everyone that wants to give their Twitter accounts a new look. With multiple features, this app is a good accompaniment for anyone who wants to experience a new way to use Twitter.