Download Facebook Lite APK to access Facebook through a much lighter app. It's an app better suited for low-power Android devices and low internet connections.
About Facebook Lite
Facebook Lite is an official platform that allows you to access your Facebook account in a lighter app. This version of the Facebook app creates a modified platform whereby users get access to all the necessary Facebook features in a minimalistic way, thereby consuming lower space and power on android devices with low capabilities. This app is also ideal for anyone using their devices in areas with poor internet connections. Hence, you can reduce data and storage usage when you install the lite version of Facebook.
As earlier mentioned, one of the most vital factors that trigger the download and usage of Facebook Lite is the leniency on storage. This is why it only takes up 250 kb of your storage after complete installation, which is way less than how much space you'd have to sacrifice if you want to download and use the official Facebook app. Moreover, considering this lite version offers every feature and functionality you need, it is a better alternative even for anyone not trying to manage space.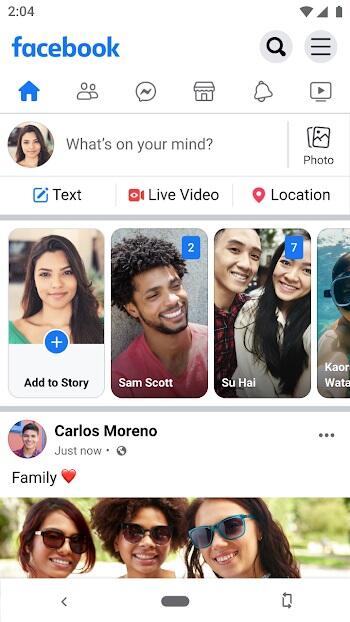 Asides from the reduction the lite version offers, you'll also be able to enjoy faster and smoother communication and interactions online with Facebook Lite. The lite version provides this advantage for users with poor internet connections to access the platform with 2G networks without experiencing a low browsing experience. This can also be an excellent way to reduce data consumption if you're trying to reduce the amount of data you spend on Facebook.
The app is a lite version of the original Facebook app and was released by Facebook a few years ago. It's available on multiple android devices and supports more than 45 languages worldwide. The social app also has more than 1 billion downloads on Playstore, with an impressive rating of 4.2 from more than 22 million of its reviewers. However, the Facebook Lite app is rated for anyone below 12, so you must be older to use the app.
Why Use Facebook Lite?
There are several reasons why many users ditch the Facebook app for the lite version. Hence, you can check out some of these reasons below: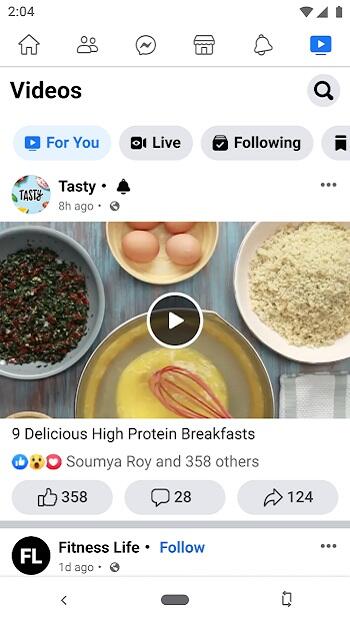 Enjoy a faster and easier installation process since the app is much smaller and quicker to download.
Experience faster app loading time and quicker navigations thanks to the smaller size.
Upload and downloads videos and photos faster on Facebook Lite.
Save money by using fewer data and being more efficient with data usage.
Work in various locations regardless of network strength since it supports 2G networks.
Guaranteed compatibility for a low range to mid-range android devices.
Access all the features on the Facebook website and the original Facebook app.
Sync this version with the messenger lite to enjoy faster communication and messaging with friends and families.
Key Features of Facebook Lite
Some of the best features and primary reasons users prefer this version of the Facebook app have been mentioned earlier. Check out the outline of each feature below: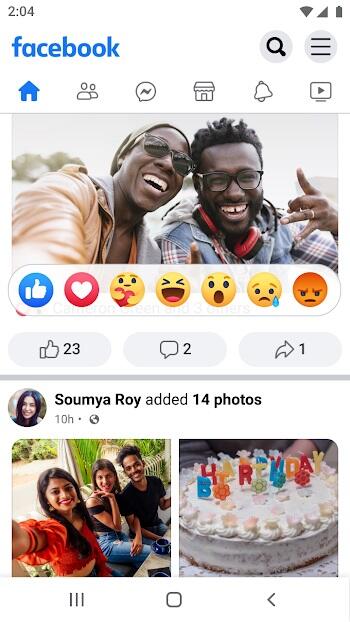 Simple UI
The app is not only a lite version of the Facebook app, but it also maintains the beautiful and simplistic layout of the Facebook platform. You'll be able to enjoy the well-spaced and arranged sections as it is ok the original Facebook app and also get access to some of the impressive sync that is included between Facebook, Instagram and WhatsApp.
Although there is a slight difference be colour schemes between the original and lite version, this is only to differentiate both apps and doesn't affect any of the app's layout or designs. Thanks to the beautiful texts and large icons, you'll be able to navigate the app like any other Facebook platform easily.
Functional Features
Despite the drastic reduction in storage space and size of the app, you'll not miss out on anything when you use the Facebook Lite app. This app version only reduces the enormous requirements for phones that can't meet up with the original version. Hence, the essential functions and features are not affected in any way, so all the pages, settings, features, and other essential app parts are still working well and available on the Facebook Lite version.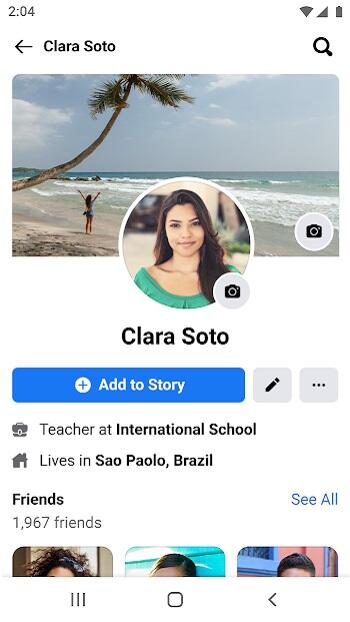 Faster App
There is a guarantee that you'll enjoy faster and better applications when you browse on Facebook Lite. The platform is an ideal environment to improve your Facebook experience, especially with tasks that take time to complete. This version helps increase the app's speed, so you will spend less and less on basic tasks such as loading images, uploading pictures and videos, chatting, commenting, etc.
Data Management
Facebook Lite is also a good option if you're interested in reducing your data consumption on the platform. However, Facebook doesn't consume much data regardless of which platform you use for logging in, except when you're streaming high-quality videos or downloading huge files. Still, the lite version helps you manage things by reducing the amount of data you have to spend while using the app. So, downloading and uploading images consume less data, and the news feed content will also be lenient with how much data is needed to load them.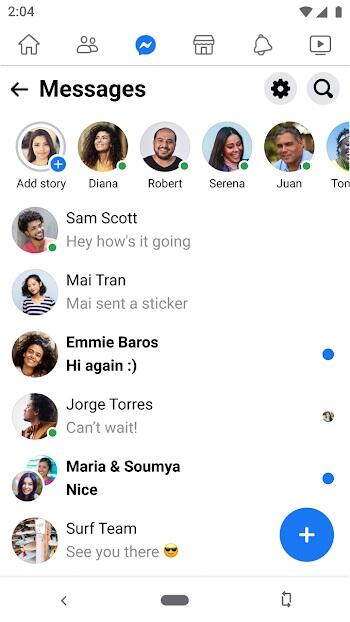 Compatibility
This lite version was primarily designed to be compatible with several types of devices. However, considering how demanding the original version is, it will be difficult for low-range phones to access the app without experiencing serious malfunction while using the app.
Hence, the lite version helps reduce the storage and memory demand by more than 70%, creating an ideal environment for basic phones to access the Facebook database and log into their account without missing out on the mobile experience. The compatibility also extends to the network coverage, allowing you to access the platform with various internet connections, so 2G networks can easily connect to Facebook.
Conclusion
Facebook Lite is an excellent platform that can be an alternative to the original Facebook app. It lets you access the social network on less powerful smartphones and weak networks.


Join Telegram Group
Download Facebook Lite APK to access Facebook through a much lighter app. It's an app better suited for low-power Android devices and low internet connections.