Download Clapper APK, a fantastic social app for generations X and Y – one of the fastest growing social media apps for sharing videos, making friends, and going live.
An In-Depth Description of Clapper
As stated above, Clapper is a fantastic social media platform where you can share videos with friends, go on live and meet new people. It is one of the fastest growing social media platforms, and it places emphasis on developing real lives around the everyday person. With this social media application, you can see and keep up with the latest trends, check out different talents, see people's opinions on various matters and watch people's real lives as they unfold. Clapper is truly an exciting app that you surely do not want to miss out on.
The Clapper app has one important mission: to provide the platform and the opportunity for you to be heard, seen, and speak your mind freely. In other words, the Clapper app technology empowers the life of all its users by giving them a platform to express themselves freely – there is zero room for shadow banning and trolling. There are so many popular social media applications, such as TikTok and Instagram. Still, the Clapper app is one of the newest and performs excellently well, so you should definitely check it out.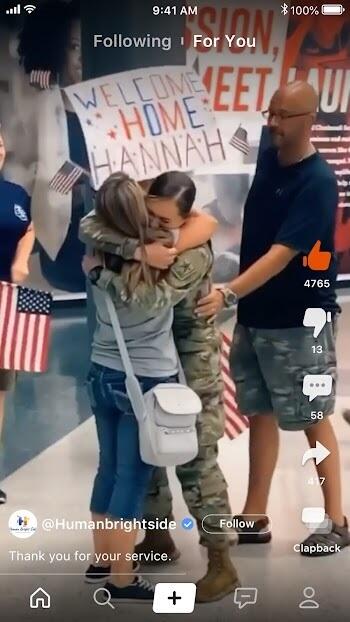 Clapper revolves around three significant features – be seen, heard, and valued. The application works based on these three criteria, and this is something you should look forward to. Be seen (watched) is the first criterion, allowing everyone to easily record videos and share to be a part of the Clapper community. In this aspect, your videos can be watched by every other Clapper user due to the app's equal opportunity algorithms. This algorithm works to show ordinary and different types of people through the sharing of short videos and live streams.
You will have access to different videos based on your location – things that are local in your area will appear on your feed – and you can build a small community with the followers you have to share your opinions and daily life through videos. The Clapper community does not allow trolling, so you do not need to worry about everyone's judgment. There is no better way to share your content than on Clapper. The second feature is Be heard, allowing you to build a community of followers and share your opinions and content with them.
With the second criterion, you do not only get to share your opinion, but you can also follow your friends and other people whose opinions matter to you. Clapper is one of the fastest growing social media platforms, which means many famous people are joining the app. The app has a Clapback feature which allows you to view other people's opinions and express your opinions without any opposition or support. The app will also provide a list of recently active users with the most followers and get the most attention – you can click on their profile to check out their videos!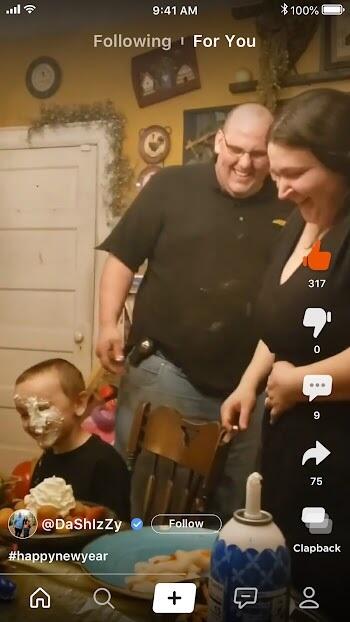 The last feature is Be valued, and as the name implies, the Clapper community will appreciate your talent and opinions. You can create different content and share it with the community to gain more followers and start a trend if you are lucky. Clapper has a monetization feature called Clapper Fam, and it allows creators to make money on super fans. The live streaming feature is an excellent way for creators to interact with users, making it easier for them to gain a larger audience and earn a substantial income. Clapper is looking forward to cooperating with you to make money together.
Clapper is truly an exciting social media platform that gives its users the opportunity to express themselves without restrictions and fear of backlash. It is also a great way to connect and meet new people. Our site offers a straightforward Clapper download process so that you can get right to it.
Features of Clapper
Now that you know about Clapper let us look at some of the exciting features this social media platform offers.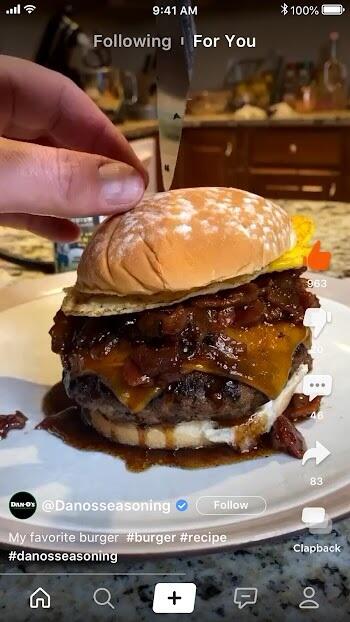 Post Videos: with Clapper, users can post long and content-intensive videos – you do not need to worry about not being able to express yourself fully since the app allows you to post videos of up to three minutes. Talk about your day, voice your opinion on a topic, sing, dance, and send messages to your followers and friends. You can also use the additional features on the app, like adding songs and texts over videos, video trimming, and so much more.
Clapper Fam: Clapper has so many features for you to grow your audience and get a substantial income. For example, the live streaming feature is a great way to interact with your followers. You can also provide exclusive products, activities, and interactions with a wide range of benefits. Clapper offers a practical path that allows content creators to benefit and earn money on a short video platform with an ad-free experience.
Radio: with this feature, you can create a room or a platform with listeners and speakers – similar to the Twitter Space feature. The radio feature is a great way to talk about trending topics and have tons of people contribute and listen (you can have up to twenty speakers and two thousand listeners).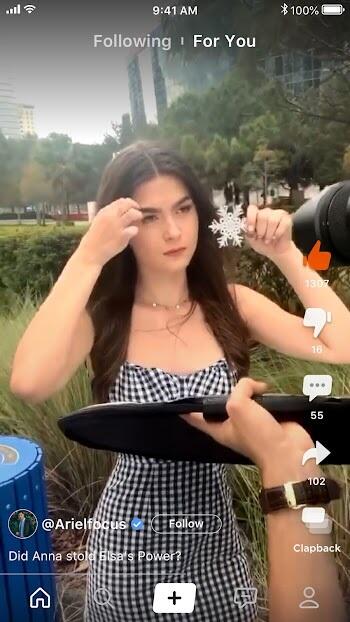 Duet: a solo live option on Clapper allows you to live-stream your daily activities to your followers. The live duet feature will enable you to invite your followers to your live stream and communicate with them in real time. This is a great way for content creators to interact with their followers and grow their audience.
Group: it is never enough to post videos and watch your followers interact with your content. You can also interact with your followers – the group feature allows you to create a community filled with your die-hard fans where you can communicate and interact with them.
Conclusion
One great reason you should use Clapper, apart from its being an exciting social media platform, is that it provides an ad-free experience. With Clapper, you do not have to worry about dealing with annoying ads. Our Clapper app download process is straightforward – so what are you waiting for? Hit that download button now!