Download Planner 5D APK to convert your wildest imaginations into designs with defined structures. Then, it's time to transform your dreams into onscreen reality!
About The Planner 5D App
Planner 5D is a 2D/3D design app with a variety of features you can use to create awesome designs. This is the one if you're looking for an affordable way to get your interior decoration thoughts together. Whether you're looking to design your home's kitchen or working on an architecture project, this app is of great use.
This article focuses on what you need to know about Planner 5D. It is an online software tool that lets you create interior designs, floor plans, and much more. Planner 5D can even be a perfect tool because it has templates. So if you have no idea what you want your design to look like, you can choose any of these templates or gain inspiration from them.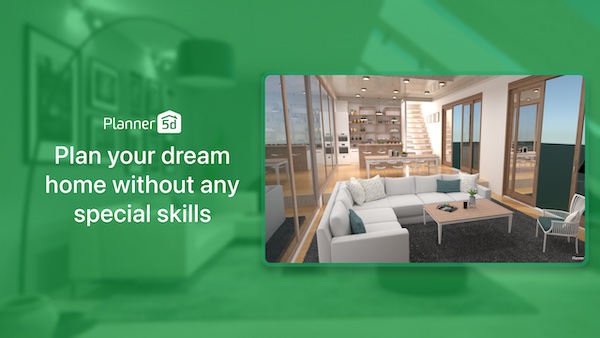 Planner 5D is free. Although there is a paid version, the free one is already so good. You don't need design experience to be a pro at using this app. It offers design options that are uncomplicated and easy to use. You can also edit and explore your designs in 2D and/or 3D views. Other interesting features ensure a good experience with this app; let's get to them.
What Makes Planner 5D Unique?
There is other design software available but none like Planner 5D. So what makes this tool different from the others?
Free To Use: It's advisable to start with the free version of this service to determine whether you're a fan before you purchase the paid version. Since Planner 5D is available as a web app, launch your browser, go to the official website and click on "Start Designing For Free" to get started.
3D Exploring: After designing in 2D, you can view it in 3D. You can also take snapshots of your screen while doing this. Editing is also available in the 3D mode. You can add windows, doors, pools, whatever you want. However, you cannot add furniture here.
Saving: Planner 5D autosaves whatever your designs to the app's storage. You can also save your projects to your device but cannot open them without the app.
Sharing: This feature lets you share your work using a link and/or code. The right side of the screen has a "Share Project Menu" option that you can click to access this feature.
Planner 5D's Special Cube: This cube-shaped object can be manipulated to create anything literally. Drag and drop it in your plan, edit it however you want to, and have your new, entirely different object. With this feature, you can make tables, walls, etc.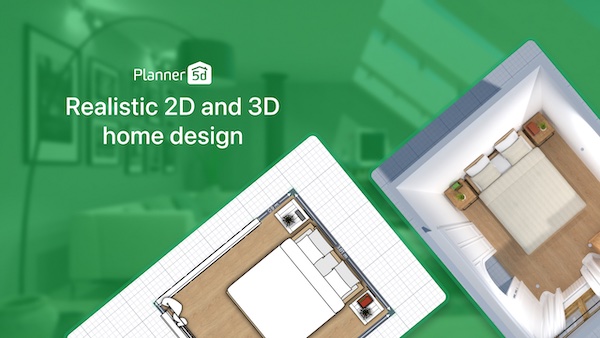 Another great feature of Planner 5D is the arch feature. This sets it apart from other design software. You can add arches to your plan's structure to give it a homely feeling. This way, it;'s not just sharp angles everywhere.
Building And Decorating A Home In Planner 5D
When you start designing, you can choose to start on a blank slate or use a template. The building comes before the decorating. To build a home in Planner 5D, begin by drawing up your floor plan.
Select various shapes representing rooms and add them to your plan. You can also edit their dimensions. Planner 5D helps you calculate the area of each room as you draw so you can apply your designs in real life. For example, the default label is "living room." Edit the names based on the rooms you want in your project.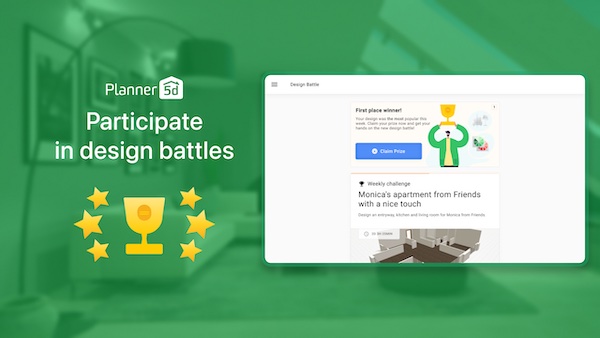 Here comes the decoration aspect. Begin with the floors and walls. You can change colors, add wallpaper or apply materials like carpet to your floors. It's a very simple process. Next, explore the 5000+ items Planner 5D provides for decoration choices. Drag them from the menu and drop them where you want them placed. Ensure you do this in the 2D mode.
Pros And Cons Of This Design Tool
Planner 5D has lots of advantages. Besides being available to users for free, it is also easy to navigate. The templates provide a headstart for people with no knowledge of design. There's a wide range of furniture and appliances to choose from. The endless customization is an amazing plus.
The cons do not outweigh the pros, but keeping them in mind is important. First, although it is free, the existence of a paid version suggests there available than you have in the free service. This is a reasonable statement because the free version has features you cannot use unless you upgrade to the premium version. For one, the furniture options are limited.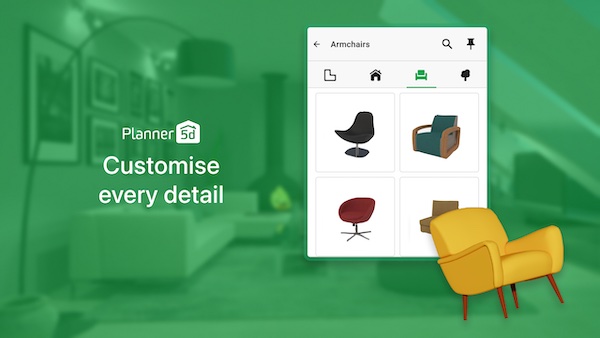 In addition, there is no option for importing or exporting files. There's also no way to print your designs directly from the app. The Planner 5D native app is only available on iOS devices. This is a big disadvantage to Android users. Don't let this discourage you; you can still access the web app on your browser, irrespective of your device.
Pricing
The premium version of Planner 5D has two subscription categories: Personal and Commercial.
The Personal plan costs £59.99 annually. With this plan, you can access the entire catalog of items in the app. It also has the Plan Recognition Feature, which lets you convert hand-drawn plans into editable structures in the app.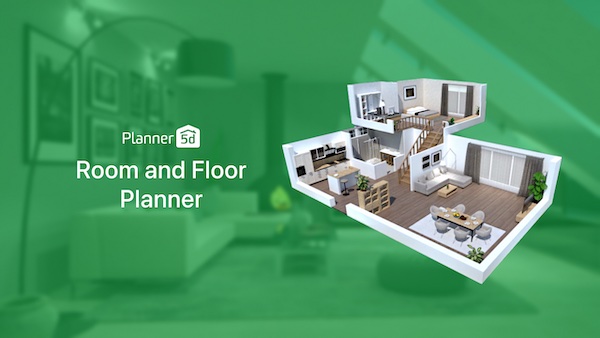 The Commercial subscription plan costs £119.99 yearly, twice the Personal subscription fee. You have access to all that's available in Personal, but there are more render and texture edit options here.
Conclusion
Planner 5D deserves a positive verdict no matter how you look at it. It falls short in some areas but is still a well-made tool. It is also time-effective as the features help your project move along as quickly as possible.
Don't be scared to go for it just because you don't know what you want your design project to look like. Planner 5D is easy to work with. You can start with a template, begin making edits and eventually fall in love with what you create. In addition, accuracy is maintained, so these projects can easily be brought to life!


Join Telegram Group
Download Planner 5D APK to convert your wildest imaginations into designs with defined structures. Then, it's time to transform your dreams into onscreen reality!