Download and install My Diary APK to be able to record all memorable moments. This app also allows users to personalise and customise their diaries.
Description of My Diary
My Diary is an app that performs the exact function as its title. With this app, users will have the chance to experience a memorable note-taking moment that helps them record memorable events and things about their lives with sound, video, images, and text. If you love keeping a journal and are looking for one that will allow you to journal on your mobile device, then My Diary is an effective app.
Keep the most intimate experience with My Diary. This app is the most popular online diary today. This app will allow you to take records on your mobile device, and you won't have to worry about a handwritten diary. You can record all your secrets and privileged information in this app which has great security. You can use My Diary anywhere, anytime, conveniently, and quickly.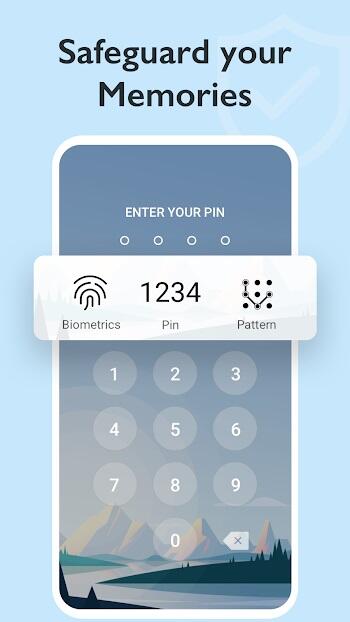 Take Notes in a Creative Manner
Taking notes is a very important aspect of life because there are usually some pieces of information we come across and would like to jot down. This becomes an enjoyable activity with the use of My Diary. When you begin using the app, you will notice an interface and effortlessly identify the create button at the bottom of the screen. An interface for notes will allow you to take notes about whatever you want. At the same time, it is a feature that assists you in choosing how your mood is.
Introduction to the App
Writing diaries or notes is something that occurs on both a daily and weekly basis. Note writing has helped us retain moments worth living in each day, such as work, love, family, or even whatever we are interested in writing about. Diary is solid support in overcoming challenges, showing us that our past life and experience have not faded away. Memories are supposed to be permanent.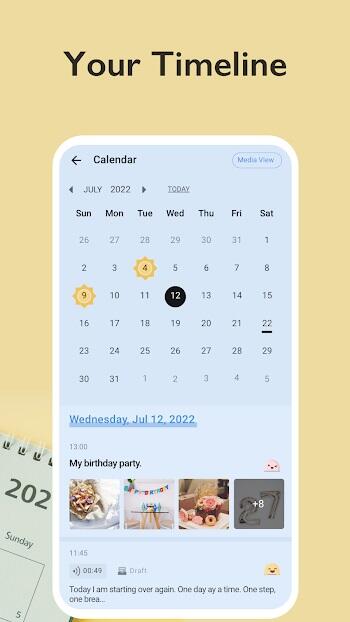 My Diary is powered by Diary App & Notes & Audio Editor & Voice Recorder and is available on iOS and Android. With several exciting and new journaling features, the app is completely free. My Diary has hit over 10 million downloads on Google Play alone, and the number continues to increase. Besides the high number of downloads, My Diary also has several positive ratings from users worldwide. That is proof of how wonderful this journaling app can be.
My Diary is an online note-taking app that users can use to keep a diary daily. You can pen down your inner thoughts, lifestyle, mood, routine, or private moments. Your diary can be a book with several pictures where you have the chance to add fonts, mobs, text labels, themes, and so on to make your diary a lot more vivid.
This app also provides great features that can help create easy note work. You can also store notes online with Google Drive backup. With this feature, you will not have to worry about losing any of your notes. In addition to all the features already mentioned, My Diary can protect your privacy with a fingerprint lock, keeping it protected 24 hours daily.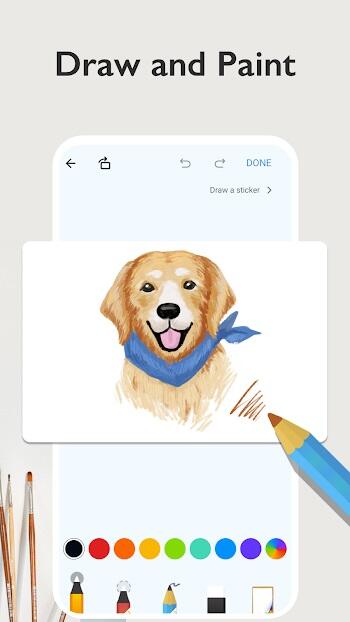 Convenience and Perfection
With the inclusion of day/night mode, this app will help protect your eyes when you have to write in your diary for a very long time. You can also easily search for your past events and status line with just a few simple steps. You can categorise each day's status, such as Friends Diary, Family Diary, Love Diary, or any other topic you feel is ideal. Some other elements like pre-existing quotes, emoticons, and stickers will make expressing your emotions in your diary easier for you.
Outstanding Features of My Diary
The following are the features you can enjoy with this app; they include: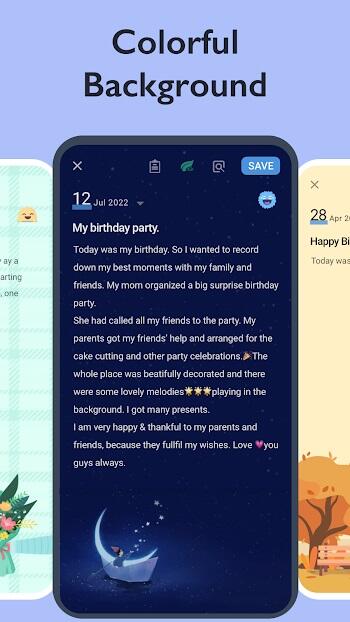 Write a Diary Wherever: You can catch a story and a memorable moment anywhere and anytime. With this app, you won't have to miss out on reliving interesting moments because you simply do not carry a diary. But now, with your phone, you can record every memorable moment of your life.
Personalise following Your Preference: The app which has default diary in them are too boring because they do not possess any form of personalisation. Keeping diaries will be more interesting if you customise your book to be more beautiful. With My Diary, you have access to textures, colourful interface themes, and so many other personalisation features that can help beautify your diary. Each interface theme of the app represents your style and mood.
Private and Secure Notes: My Diary provides you with the opportunity to protect your note by helping you set up a password with text characters. But if you are not comfortable with setting up a password because of the risk of forgetfulness, you can use the fingerprint lock note feature in the security settings.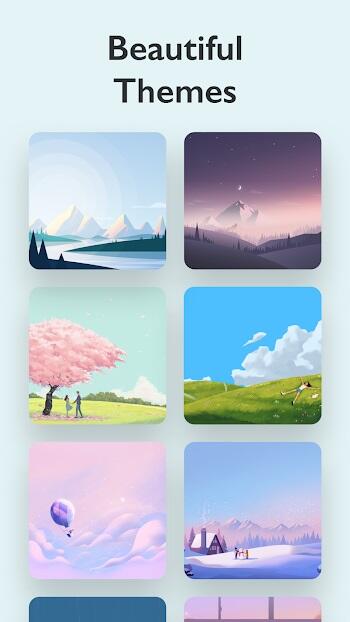 Backup Notes: It is important to protect your notes by backing them up. You may lose your device to misplacement or spoilage – in some cases, and your phone may have an error problem that will make you lose your data. But you can protect your notes from these occurrences when you backup them up. This app supports permanent record keeping. All you need to do is to link this app to your Google Diver account. It is pretty simple and fast to link your account; just click on the Google Diver account link section you will find in the data backup category. In addition, ensure that you set up a weekly backup schedule to allow you to have continuous backups.
Share Notes: You can decide to share the notes you have written with other people. You can share these notes by exporting them in various formats, such as PDF, TXT, JPEG, or printer files. Then you can share them on your social network accounts.
Last Thoughts
Journaling is not what everyone can do. It's a skill and requires some dedication with self-discipline, consistency and patience, and you will get to understand the importance of recording your moods and feelings. Diary is not just a tool for recording events, and it is a pathway to the past, present, and future of a person's journey through life.