Download Muslim Pro APK for comprehensive religious and lifestyle features. The app offers accurate prayer times, Adhan, Quran, Qibla, Duas, etc., for Muslims.
About The App
Muslim Pro is an Islamic app that specializes in providing resources to Muslims worldwide. The app offers useful features such as Qibla identification, Qur'an recitation, Azan, and several others. In addition, the app provides over six features, which would prove immensely helpful for a typical Muslim regardless of location.
Although the app primarily focuses on prayer notifications, it has elaborate settings for the other features. So it can show you the exact prayer time for all the five daily prayers, allowing users to also set notifications for each of them, so they are alerted every time they need to go for worship.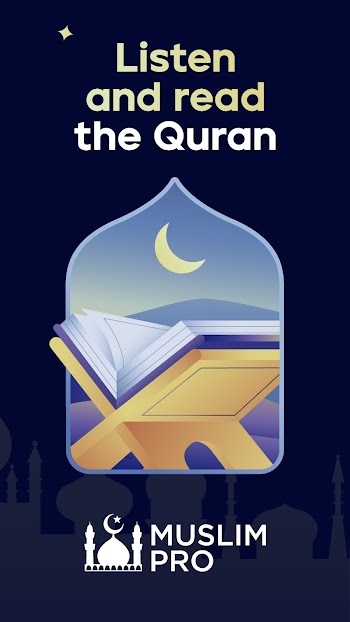 The app is a product of Bitsmedia CEO Erwan Macé, who felt that prayer time apps need to do more than they already did. So the app is available in multiple countries such as Malaysia, Saudi Arabia, Indonesia, and others. The company also claims over ten thousand new downloads daily with an existing base of over 10 million.
Muslim Pro is, therefore, one of the best Islamic apps every Muslim should have on their devices. Luckily, it's not only available for PC users because mobile users can also install and access the app features. In addition, users can also choose where they eat with the app by searching for halal restaurants near them through the Muslim Pro app.
Muslim Pro: The Muslim Companion
Of course, the app's primary focus is the correct and timely update and notification for prayer times. However, some users still exclusively use the app for other functions asides the prayer times. For example, it uses the phone's location to estimate the actual prayer time and sends the Azan (call to prayer) as a reminder to the users.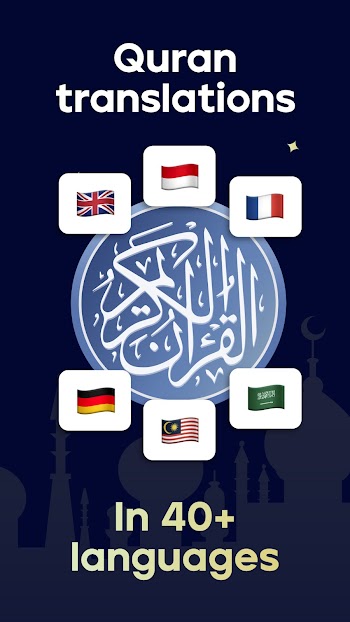 Depending on your preference, it can make the notifications as audio or video. You can also make changes to the reciter. The app is a quality Muslim companion because it's perfect for praying, pointing to the praying direction, and makes complete recitation or translation of the Holy Quran in audio or written form.
Free Vs. Paid Subscription
As an Islamic app, it's only natural that the developers offer a free version for Muslims and receive blessings for their services. However, the free version comes at a price, too, since you'll have to live with ads popping on your screen when you use the app.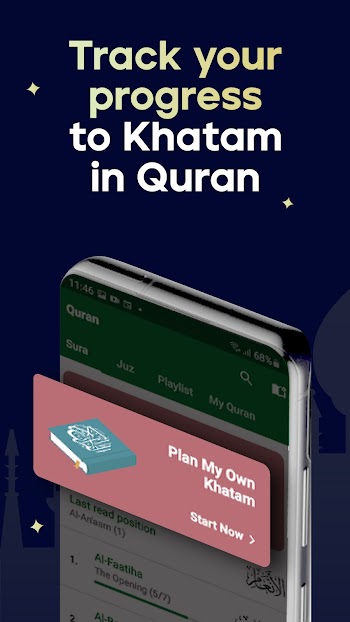 In addition, the paid version does everything the free version does only without the app. So there is no differentiated access to resources for both users since the premium version exists only to remove the ads and does not include any additional features.
Features of Muslim Pro
The app does more than what you'd expect from a regular Muslim app. Muslim Pro boasts of providing Muslims with the necessary tools to practice their faith and access valuable resources all in one app. Check out some of the features available below:
Prayer Time
One of the essential services offered by the app is access to accurate prayer times anywhere in the world. The app will use your location to calculate the precise prayer time and display it for you. You can also set it to remind you via the Adhan notification whenever the prayer time is near. This service is available across major cities worldwide, and you can also change the Adhan notification sounds by switching between different muezzin voices.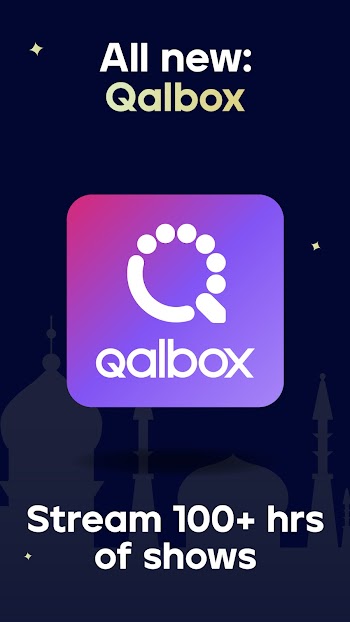 Qur'an
As an add-on, you can read the Holy Quran on the Muslim Pro app. The complete Quran with Arabic scripts and translations is available for users, which is a nice feature considering there are standalone apps that offer only this feature. You can also listen to audio phonetics and audio recitations from different reciters. For pious Muslims who like to keep track of their progress, you can use the Reading Progress feature to keep track of verses you've read and favorite or share them with the Muslim community.
Qibla identification
Regardless of location, you can always get the right direction to Mecca with the app. In addition, there is an animated compass on the app that always points to the direction of Mecca, which is useful when you want to perform your prayer and are unsure which direction to face.
Translations
You can spend your leisure on the app to learn more about the Quran with over 40 translations. Anyone can easily read and understand the Quran in any language they prefer. The Quran also colors Tajweed points to help improve your Quranic recitation and Arabic pronunciation when reading.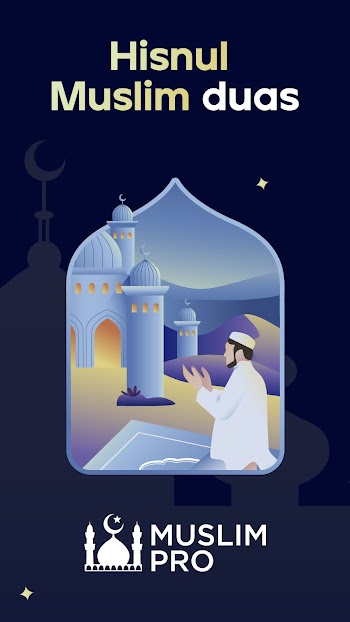 Duas
Many Duas (prayers) are available on Muslim Pro to increase your daily supplications. If you're unsure what prayer to say after Solah or fasting, you can check the app on the Hisn'ul Muslim section to access all the essential supplications every Muslim should know.
Lifestyle Feature
The app also offers impressive lifestyle features, including connecting to relevant Muslim spots outside the praying times. So if you would love to access the location of nearby mosques or halal restaurants to eat, the app is your go-to option. You can also connect with fellow Muslims to communicate and share resources.
Tasbih
The Tasbih is a digital counter for Muslims to keep track of their prayer points. For example, it allows you to keep track of how many times you've recited a prayer or how many recitations are left.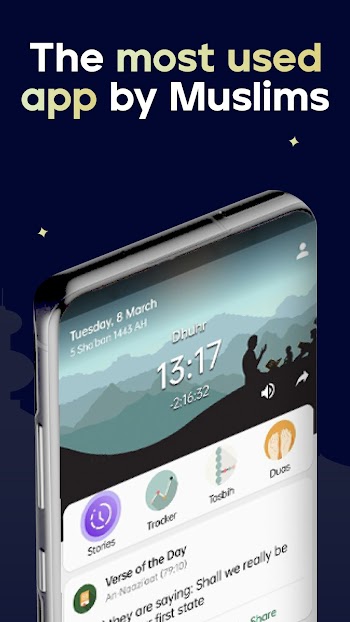 99 Names
This is another essential feature of the app, which allows parents and children to learn the 99 Names of Allah. You can give this to your children so they can recite it until they memorize it, or you can also open the page and go through all the 99 Names for easy access or reference purposes.
Conclusion
Muslim Pro is an ideal Islamic lifestyle app that provides helpful features for the Muslim community. The app offers excellent features such as Adhan, Quran, Tasbih, Duas, Qibla, and loads of other features that will aid every Muslim in improving their faith and connecting with other Muslims worldwide.