Download Love Choice APK and start living on your terms! With immersive graphics and interactive gameplay, this fun game pulls you into your own love story.
Brief Description of Love Choice
If you're looking for something new to play besides action, shooting, or puzzles, an interactive game like Love Choice might be what you need. Love Choice: My Love Episode is an interesting game that takes you through your episodes of life. In life, we always have to make choices, accept the consequences of our decisions, and enjoy romance. Love is what holds our dreams and gives us the passion for living.
With the Love Choice game, you can live a life full of love, romance, and thrill. This interactive game is based on super exciting novels that will touch your heart and evoke your emotion. Since you can enjoy good stories, the game will keep you hooked from your first choice.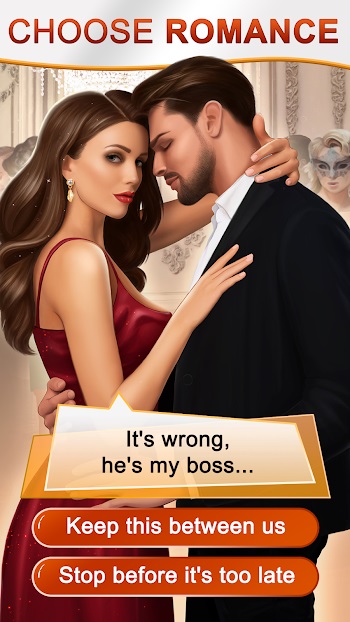 Love Choice is full of twists and turns; you can't always predict how a story will end. You can get started by choosing your first interactive novel, customizing your avatar and designing your outfit, and immersing yourself in the fun world. There are so many endings depending on your choices.
Never Get Bored with Interactive Gameplay
Love Choice is a classic game that will keep you engaged. Each story provides players exciting plots, gripping storylines, and interactive gameplay. This is not surprising, as the stories were written by professional writers who worked with famous directors. The writing team was focused on realistic storytelling that players would enjoy.
In this game, you play the main character in every story and can design your character however you want. You can even create your love interest based on your ideal type! Then, you can follow through with the story and make choices that can change the course of the story.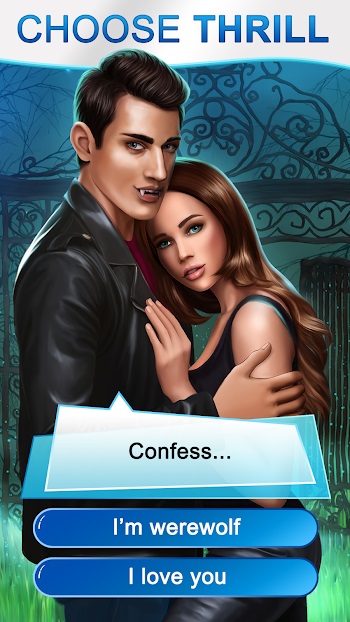 There isn't just one story in Love Choice. Instead, the game offers a library of interesting stories that you can participate in. The stories won't get boring over time or drag on with no purpose. Each of the genres is rich with gripping storylines.
There are also many opportunities to decide, so you'll have to keep your mind sharp so you won't be caught off guard.
Hard Decisions That Replicate Real Life
Decisions in life are never easy, and Love Choice perfectly replicates this fact of life. The first thing you'll have to decide when playing this game is the story you want to get started with. Don't let the name fool you, as you're not stuck with only romance. You can choose between horror, adventure, crime, fantasy, and thriller.
The decisions in the game are all based on what you think is right, so follow your heart to the end of Love Choice stories. Sometimes, you must decide between yourself and another person or logic and emotion. The game's decisions keep coming and will keep you on your toes until the story ends.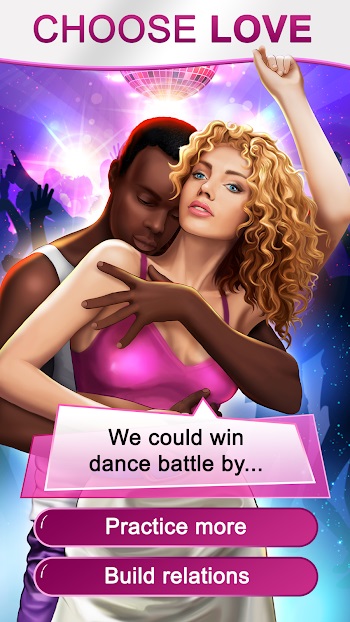 You can live your life however you want in this virtual world, even if you're not bold enough to do the same in real life. The game offers a sense of escape into fictional stories, where you will root for your main character before you know it.
You'll be surprised at how addictive the stories on Love Choice can be, with many of them pulling you in from the first chapter or providing plot twists you never expected. You can also constantly look for new stories and chapters for a better experience.
Top Quality Graphics and Intuitive Interface
Love Choice offers high-quality graphics that bring the story and gameplay to life. It's more than just reading an interactive book, but your imagination has less work to do with this game. You can see the scenery of different settings, design your character however you want, and enjoy a lifelike storytelling experience.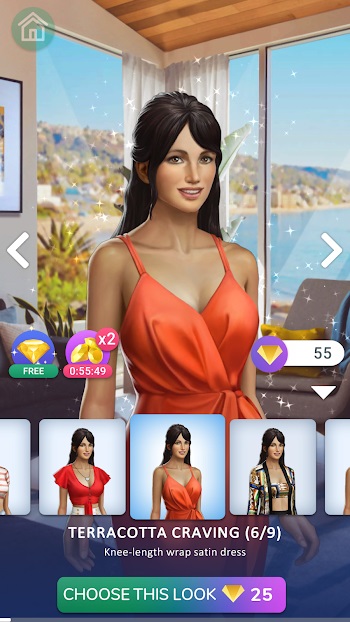 Aside from the graphics, you will also notice how easy it is to use Love Choice. Even without any skills or gaming experience, you can navigate the interface to create your avatar after choosing a story. The game does not require a lot of clicks or steps to get tasks done.
Best Stories on Love Choice
Love Choice is bustling with amazing books regardless of your preferences. After downloading the game, let's look at some of the best stories you should get started with.
Demons in High Heels: This is about Lily, who works in New York's leading fashion brand, Helluv. But, if you look closer, you'll realize that Helluv is a battleground with different supernatural creatures. And all of these creatures are interested in Lily.
Made Maid: Jennifer lost everything overnight and was quickly dragged down to her hell. But she soon discovers a way out: a handsome, rich young man. There's only one problem, and that is his very picky family.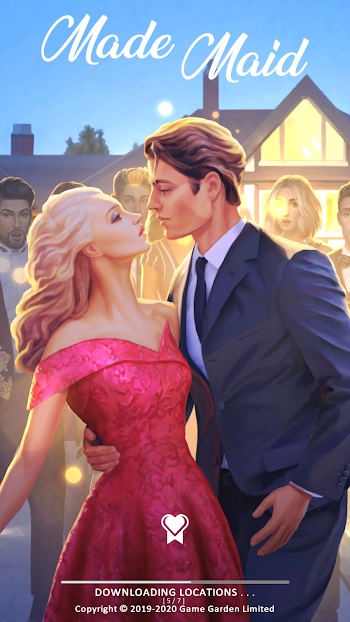 Love and Duty: Dive into the unpredictable nature of medieval French living. Juliette is used to helping her dad out in his tavern, but everything changes when she is kidnapped by the son of a Count and imprisoned in his family castle. She must find a way to escape while dealing with the insensitive people at court and the sympathetic but loyal knight.
My Roommate Is A Spy: Lucy needs a new roommate to meet her rent payments, and she decides to accept the handsome and stern young man. But before he can tell her his secret, she realizes it herself when she becomes hunted down by international spies.
Runaway Runaway: Caroline's life goes downhill after her boyfriend cheats on her. But things start looking up when her ex invites her to design a runway show in Paris in an attempt to win her heart back. The only thing is that many other charming men in the City of Love are vying for her attention.
Conclusion
Love Choice allows you to live the life of anyone you want and decide how you seem fit. Dive into the quality graphics and engaging gameplay, and follow your heart no matter what.


Join Telegram Group
Download Love Choice APK and start living on your terms! With immersive graphics and interactive gameplay, this fun game pulls you into your own love story.