Download Intro Maker APK latest version and enjoy creating unique & eye-catching introductions. It has multiple effects, stickers, emojis, and other unique features.
Complete Description of Intro Maker APK
Intro Maker is an outstanding Video Players & Editor app offered by Ryzenrise. It allows you to create professional-quality video introductions with just a few clicks.
The app is loaded with diverse intro styles, including Esport Logo, Glitch, Game, Wizard, Aesthetic, Particle, Cool, and Magic. You can use any of these styles to create a short video clip (3-10 seconds long).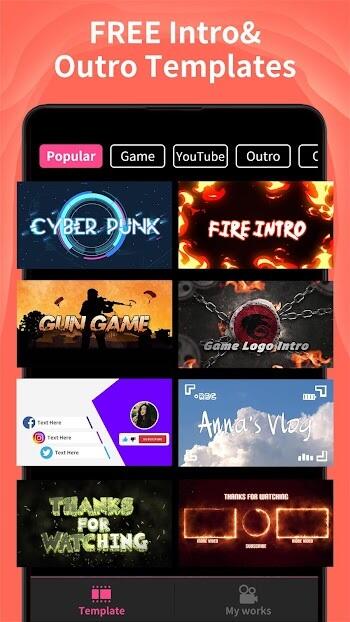 You can also add text, stickers, images, and emojis to your introductions. You can be sure that your fans will be impressed by the quality of your videos. The app also allows you to share your videos on social media platforms, such as YouTube, Facebook, and Instagram.
Highly Customizable Text
This application has more than 20 preset text layouts that you can use. You can customize the color, shape, size, and position of the text.
Additionally, you will have more than 200 font styles at your disposal. You can play around with them until you find the perfect font for your video.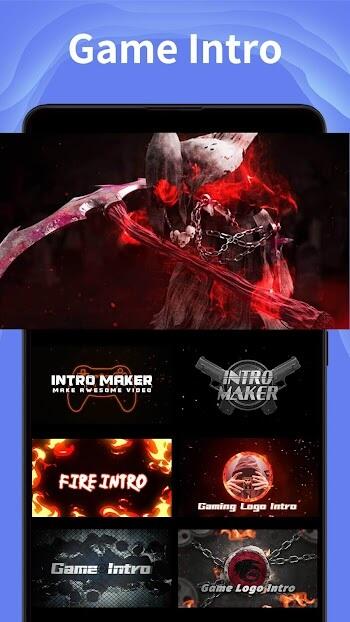 If you want to add more life to your videos, you can add special effects to the text, such as shadows and glows. This feature allows you to animate the text to make it more eye-catching.
Using animations is also a brilliant way to engage your audience. The app has more than 20 animations that you can use to make your videos more dynamic.
Add Emojis and Stickers
Intro Maker also allows you to add emojis and stickers to your videos. This is a great way to add some personality to your introductions.
The app has 140+ emojis and stickers that you can use. You can also use them to create custom logos for your brand.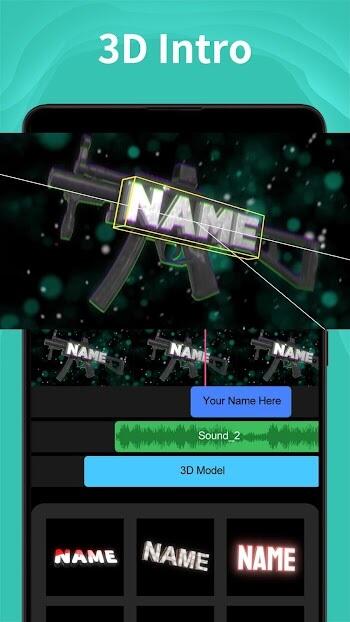 Additionally, this app offers more than 100 variations of button stickers. Thus, you can pick the perfect button for your video. Ensure that you choose one that is attractive enough to attract clicks. This way, you can grow your subscription list!
Outstanding Features of Intro Maker APK
Regular Updates. This application will always have something new for you to explore. The developer regularly releases updates with new features and improvements.
More than 4000 Intro Templates. This application offers more than 4000 intro templates that you can use to create videos for your YouTube channel, product review videos, or gaming videos.
Create Thumbnail & Channel Art. You can also use this app to create thumbnails for your videos. It will help you capture the attention of your audience and boost your click-through rate. The app also allows you to create channel art for your YouTube channel. This is a great way to improve the branding of your channel.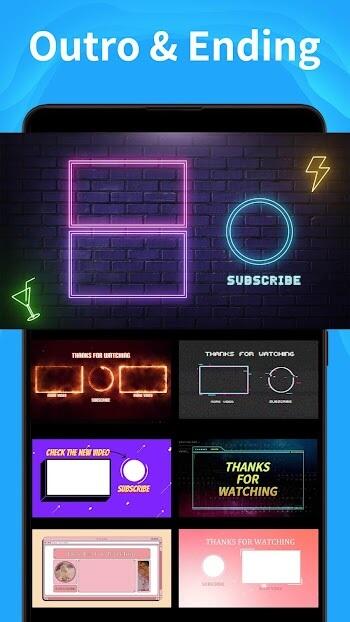 Add Logos and Photos. This application allows you to add logos and photos to your introductions. You can use this feature to create a custom logo for your brand within seconds!
Add Music. This app also allows you to add music to your introductions. You can use the provided library or upload your music files. This app also allows you to control the volume of the music and adjust the playback speed.
Lower Third Titles. This application also has a lower third title feature. This is a great way to add more information about your videos, such as the video title, your name, or your website address.
Easy to Use
If you're a video maker, you desire an app that can simplify your work. This app is designed with a simple user interface that even first-time users will find easy to use.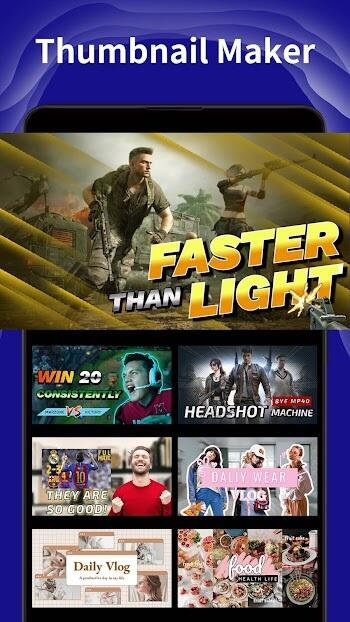 It offers a real-time preview, allowing you to see the changes you make as you work. This way, you can fine-tune your video until its perfect!
You can quickly look up no copyright sound effects and music files using the in-built search engine. This will help you save time when creating your videos.
Even better, you can use diverse themes to add a personal touch to your videos. For example, you can apply Action, Transition, Game, Atmosphere, and Movie themes.
Intro Maker APK Download Without watermark
If you want to access the premium benefits of this app, you should get the Intro Maker APK download. Here are its advantages: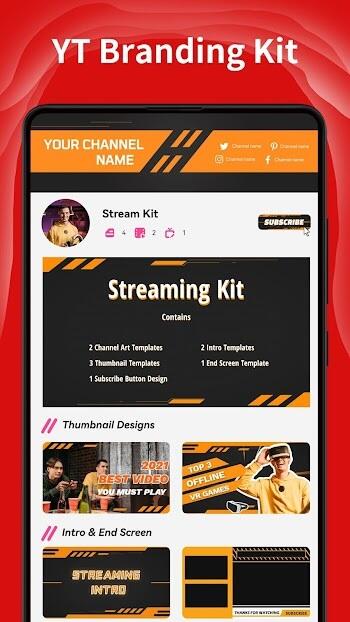 Intro Maker APK no watermark. The Intro Maker APK 2022 allows you to save all your creations without a watermark. This is a great way to show off your work without worrying about attribution
Into Maker APK premium. With the version, you can access all the features of the app without paying anything. You will also get to use the app without any watermarks.
No Ads. The Intro Maker APK download without watermark also removes all the ads from the app. This way, you can make your intros without any distractions.
All Bugs Fixed. The Intro Maker APK Premium guarantees a smooth experience free of bugs or crashes.
Intro Maker Pro APK Free Download
If you want to get the best out of this app without spending money, you can download Intro Maker APK. Here are straightforward steps to follow: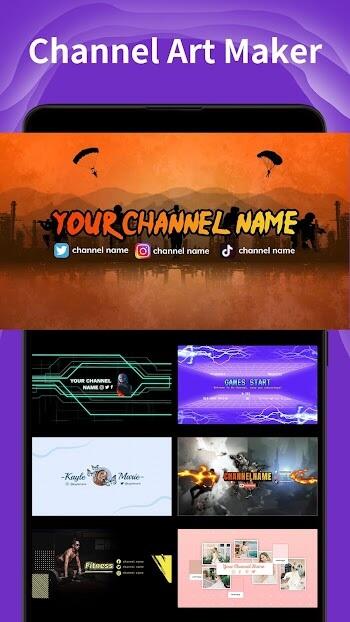 Download the Intro Maker APK no watermark file from a reliable source.
Activate Unknown Sources from the Security settings of your device.
Install the app and launch it.
Now, you can create amazing intros without any watermarks or ads!
Conclusion
The Intro Maker APK latest version is a great tool for video creators. It offers a simple user interface and a wide range of features to help you create amazing introductions for your videos. With the Intro Maker APK free download, you can remove watermarks and ads from the app to get even more out of it!