Download AeroInsta APK and have access to extra features for your Instagram application. Change your Instagram interface to improve user experience on Instagram.
AeroInsta
AeroInsta is a third-party mobile app created to give Instagram users a unique and unforgettable experience. The app is not affiliated with Instagram but can be linked to Instagram accounts after download. AeroInsta does its best to enhance your Instagram user experience by removing unnecessary ads, hiding Insta stories, and improving privacy settings in every ramification. Even more, AeroInsta provides all the functionalities mentioned above at no cost.
AeroInsta App Description
Instagram is one of the most popular social media applications in the world. It has over 2 billion users around the globe. Although Instagram is constantly updated with more features, it is quite impossible to satisfy the needs of every user. This is where AeroInstagram or AeroInsta comes in. AeroInsta is a third-party mobile app with several improved features to the original Instagram application. With AeroInsta, users can experience Instagram as they have never done before.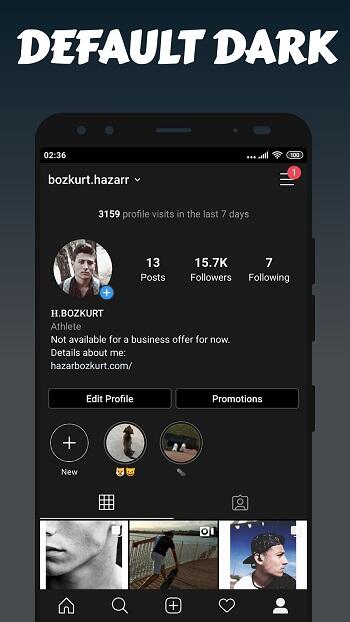 AeroInsta mobile app can be downloaded and installed on mobile devices like the original Instagram app. After downloading the app, proceed to have the application installed on your mobile device. There are two different packages on AeroInsta, namely, Package one and Package two. You are required to pick either of both packages. If users choose package 1, they will have to uninstall the official Instagram app from their device before accessing AeroInsta. For package 2, users would not need to remove the original Instagram app. Users are expected to select a package that best suits their needs.
Whichever package is selected gives users full access to the platform. AeroInsta is a fully functional, user-friendly application that is very easy to navigate because of its intuitive user interface. Users that might have found the original Instagram app quite challenging to navigate would love this platform.
Users are given the tools to curate the look of their Instagram profiles. Before the login process, users would be required to select a colour from 10 available colours: dark/light, gold, red, extra dark, blue, coral pink, green, light tone, light purple, and pink. As time progresses, more colours will be added, increasing user colour options.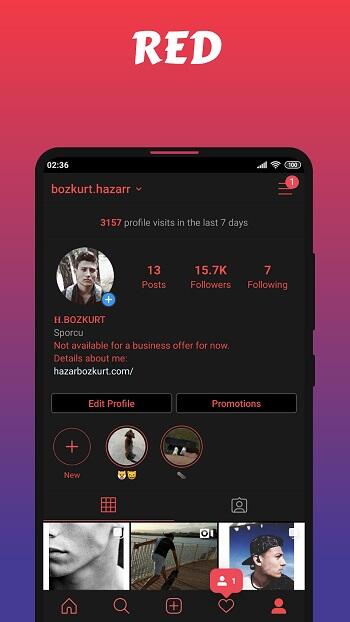 Once the user has selected a colour, the AeroInsta latest version download link will be provided. After downloading, users can log in with their Instagram login details to access all the features available on the app.
Features of AeroInsta
AeroInsta has features that mirror the official Instagram application, but it added extra features to provide users with a more well-rounded Instagram experience than the original offers. These features are discussed below.
Ads free Instagram experience
Users have often complained about the number of ads on the official Instagram platform. Ads are not harmful and are essential for business growth but can also interrupt user flow. This interruption becomes annoying, especially when it constantly appears after every user action. It reduces the overall user experience. It is why third-party applications like AeroInsta are needed. The app allows users to say goodbye to ads popping up after almost every Insta story view or reels. Even more, unlike most ad removal applications that offer only paid services, AeroInsta is free.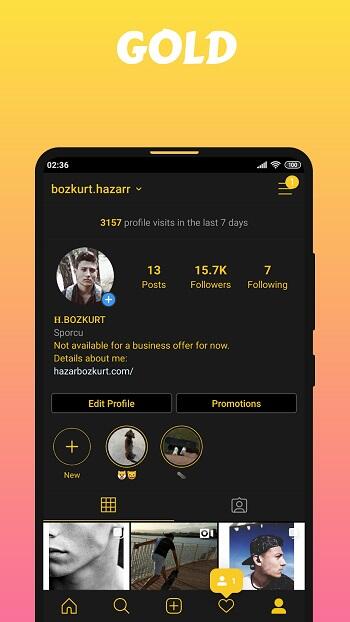 Improved developer options
This feature will come in handy for business owners that usually upload pictures of their products on Instagram. With the improved developer options, you can become add stickers to Insta stories, increase the quality of uploaded photos and videos, change the layout, change your profile outlook and how the gallery is arranged, increase the number of photos uploaded to direct, and activate the rewind and advance option of videos in the feed. With these features, you have total control of the outlook of your Instagram profile.
Privacy
On the official Instagram platform, users cannot hide story views, typing status, or last seen. With AeroInsta, your privacy settings are upgraded. You can hide your last seen, story views, number of activities and impressions (likes and comments) on your posts and find out if a user is following you or not by profile visits.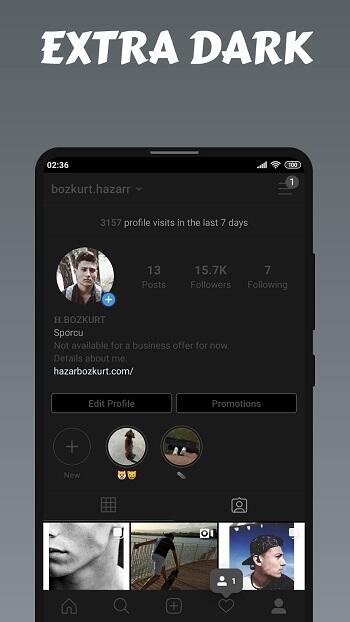 The most impressive privacy feature of AeroInsta is that it restricts Instagram from collecting data about your account. This feature is an upgrade on the AeroInsta latest version.
Removal of liked posts from the homepage
AeroInsta hides the posts you have liked before to make navigation enjoyable. Insta posts you have already engaged popping up on your homepage days later can be quite annoying. For every homepage refresh, you initiate, old posts are taken away, and only new posts are displayed.
Downloading all contents
This feature is fascinating because it allows you to download Instagram content and save it to your phone's memory. The original Instagram app has the save feature that will enable users to save content on the app. AeroInsta made an upgrade by allowing users to save pictures and videos from Instagram reels, IGTV, posts, and stories by just clicking the download button on the menu bar.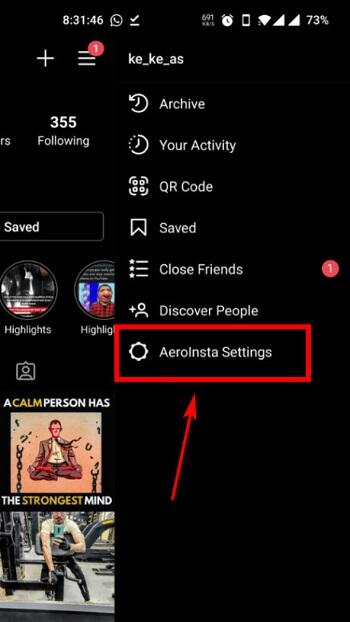 Periodic upgrades
To continuously satisfy the needs of users, AeroInsta is frequently upgraded. The AeroInsta old version did not have some of the features of the new version. For every upgrade, more features are added. The AeroInsta new version is v.20.0.0, and it has many upgraded features to improve user experience, as you have seen from the abovementioned features.
Conclusion
Instagram might be popular, but it doesn't do much to cater to the needs of its over 2 billion users. AeroInsta, on the other hand, is the ultimate solution to those needs with its extra features. AeroInsta is one of the popular third-party Insta apps with over two million active users.
The aforementioned prominent features on AeroInsta are unavailable on the official Instagram apps. These features enable users to do more with Instagram while evading ads and data sharing. AeroInsta offers an entirely different and exciting Instagram experience for its users, and you can enjoy these features by simply downloading the app.


Join Telegram Group
Download AeroInsta APK and have access to extra features for your Instagram application. Change your Instagram interface to improve user experience on Instagram.