Download the Viva TV APK and watch the latest movies and TV shows. Viva TV offers many genres like Action, Romance, Drama, Thriller, Korean Drama, Anime, and others.
About Viva TV
Viva TV is a smartphone ticket to incredible movies and TV shows. It's one of the most enjoyable streaming platforms on the internet, with a team of developers rolling out exceptional features for continuous improvements. It has a clean and beautiful interface and is well organized, which allows you to easily navigate the app and get anything done in no time.
You'll find the latest popular and trending movies of all the categories well arranged on the app. It also has rich movie content that ensures you never run out of movies or shows to watch. It's also quite interesting that Viva TV is free to use despite all the premium-packed features it offers users.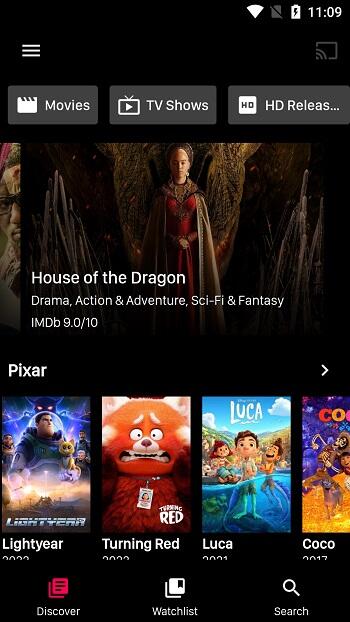 Viva TV also supports different devices, from smartphones to TV boxes. You can also download movies and watch them offline at your leisure on any media platform of your choosing. There are subtitles available in various languages, too, so you can select between 15 different languages when watching movies.
Pros of Viva TV
Viva TV is a versatile streaming platform that provides multiple quality videos streaming from 360p to 1080p, depending on your preference and network speed.
It offers a one-click download, allowing you to save your favorite movies easily.
It has a simple interface that users can easily navigate without any help.
Using the support options, you can communicate with the developers' team to request movies.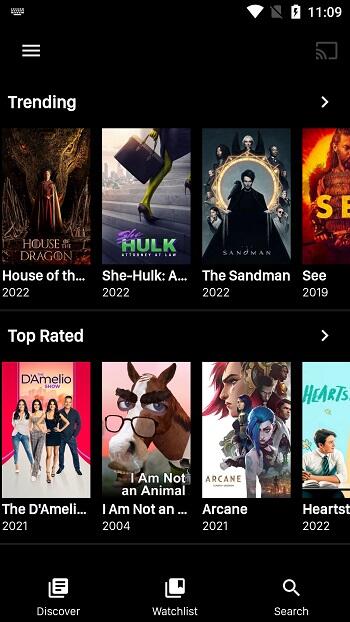 The platform doesn't show ads while you stream, so you enjoy watching your favorite movies ads-free.
Viva TV also supports various media players such as VLC and MX players. So if you wish to watch your movies off the platform, you can use any media.
Other Benefits of using Viva TV include:
Supports Real-debrid, Alldebrid
No Ads
No Subtitle dialog
Personalized movie and tv show list
Stream and download at will
Supports multiple devices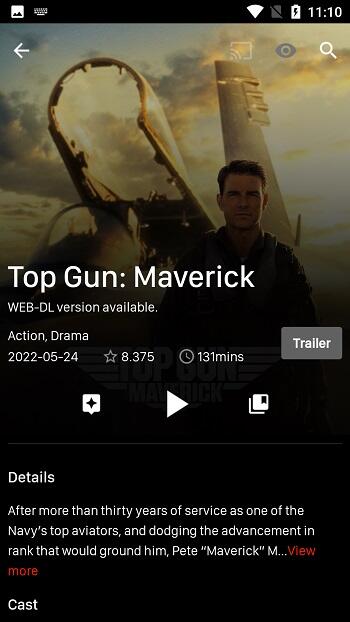 Watch saved movies offline
Wide range of content quality
Simple and easy UI
Live TV shows
Enabled Chromecast support
Fast playback speed
Why Choose Viva TV?
Viva TV is one of the most popular free streaming platforms for smartphones. The app is compatible with various devices and can support multiple types of networks all over the world. Also, the app allows you to enjoy your cinema time without setting up a registration process, paying for advanced watching, displaying ads, or stressing you with complicated UI or settings.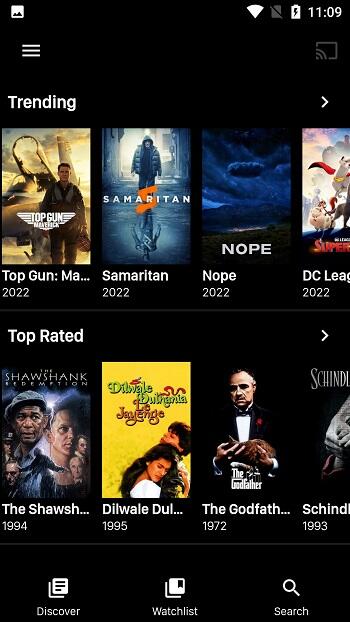 It is your go-to app for watching high-quality movies and TV shows as smoothly as your network can allow. It's free to use worldwide and supports over 15 languages, so you don't have issues finding your way around. The regular updates from the developers also boost its functionality and exceptional features.
There are thousands of movies to choose from, and the latest movies are added as soon as they are available. It also has unique features that help you keep track of every movie you like using the Likes, Watch List, Viewing History, etc., For proper organization. It uses the latest technology to ensure you get the smoothest and most standard video quality.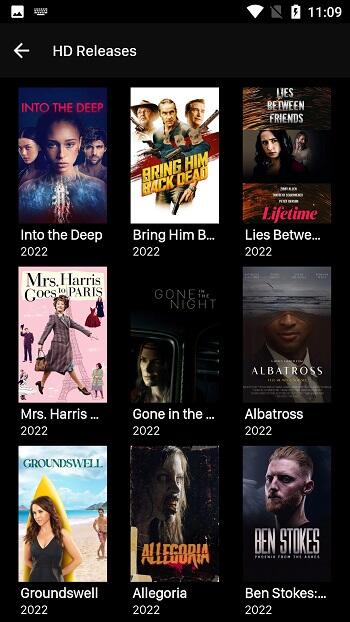 It also offers an exciting feature that allows you to request movies or shows you can't find on the platform. The developers will go on to update the links within 2-3 days of the request. Unlike streaming apps like Netflix and Prime Video, which don't allow you to download your favorites, Viva TV will enable you to save movies to watch anytime you want and easily share with your friends and families.
Viva TV Features
As earlier mentioned, Viva TV's developers' team is constantly improving and adding more features to the platform for a better user experience. Hence, here are some of the current features that make Viva TV such a versatile streaming platform:
Multiple Device Support
The app is available on various devices such as Android, iOS, and even Windows. There are dedicated installer files for all the options, and the installation and registration processes are so easy that you don't need technical help.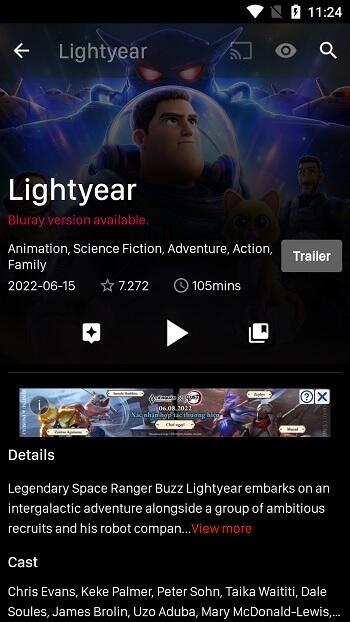 Downloads
You can decide to watch movies offline on the Viva TV app when you run out of data or have network issues. Once you've downloaded the movies to your device storage, you can watch them anytime, anywhere, and save your data as compared to streaming.
Playback Speed
There is no buffering or lag when you stream movies because the app can identify servers that ensure high-speed streams and downloads. So you enjoy a smooth playback speed when you stream on Viva TV.
Movies
The platform has some of the best movies across various genres. You can watch the best-rated, oscar award-winning movies with a single tap. You can also access the latest, trending, and upcoming movies to watch out for. It simply has all the entertainment you need.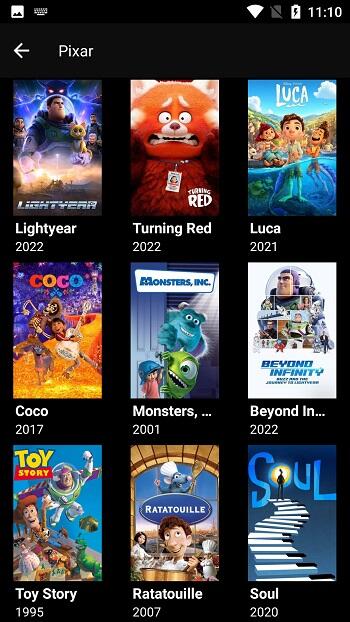 TV Shows
There are also famous TV shows at your fingertips. The most recent and popular TV shows are updated on Viva TV daily to keep you up to the latest episodes.
WWE & UFC PPV:
You also get to enjoy engaging WWE sessions with world-famous heroic personalities. In addition, you can check out your favorite matches without paying additional charges or being limited to specific periods.
Discover
The Discover feature contributes to the sleek UI because it helps you navigate easily. For example, you can find all the categories listed above and their movies, shows, and fights, respectively. Exploring through this means you can find entertaining video content that appeals to you in no time.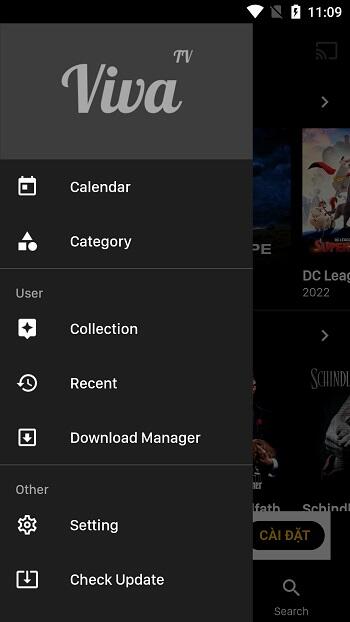 Watch List
You can also create a personal watch list that you can use to keep track of your favorite movies/shows. Instead of wasting time surfing for movies, your watch list helps you save movies you've watched.
Conclusion
Viva TV is one of the best options if you seek a free movie/show app that doesn't bother you with Ads and membership requests. It offers some of the best movies across various genres such as Sci-fi, Thriller, Korean Drama, Anime, WWE Shows, and others that meet your movie demands.


Join Telegram Group
Download the Viva TV APK and watch the latest movies and TV shows. Viva TV offers many genres like Action, Romance, Drama, Thriller, Korean Drama, Anime, and others.