Download and install ZEPETO APK to create amazing 3D characters and a virtual world where players can meet new people and interact with each other with fun.
Description of ZEPETO
Navar Z Corporation published ZEPETO. Truly, it is still a wonder why this app should be called a character creation application or a simulation game. It's most likely something hybrid in-between. ZEPETO is not a 3D modelling customisation application to play and enjoy but also an entertainment game based on characters.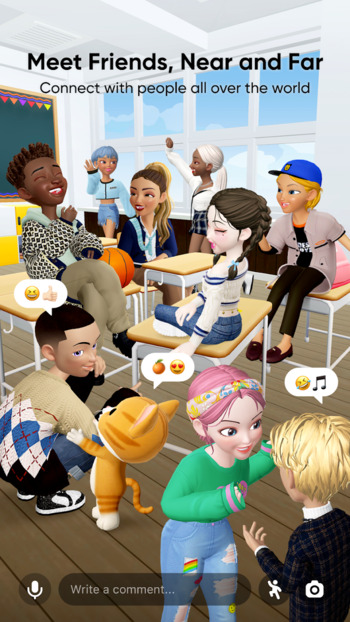 Suppose you are looking forward to playing with an adorable character that shares your identity, or you are searching for an app that can produce 3D characters from your face and shape. In that case, you should download ZEPETO as soon as possible.
A 3D Creation Application
This app is pretty simple to use. Just open the app, load the selfie image on your device or take an immediate selfie on ZEPETO and begin the 'transformation' process. In this section, it is safe to refer to ZEPETO as an application. This application will assist you in turning your photo into an incredible 3D cartoon character according to a face simulation. This created cartoon character can become the major character in ZEPETO and can also be applied as emojis when you are chatting with friends on social networks. This is just like killing two birds with a single stone.
You can quickly create 3D characters on this app. After creating the character, you can continue customising it further, such as arbitrarily changing and making the character the best version of itself. You can adjust your expressions, accessories, outfit, face, hair colour, and hairstyle. You can also make the character look exactly like you with sarcastic expressions to bring a funnier look (such as a lovely wink, a big smile, or a grumpy face) because this will also serve as your emotion when you are chatting later.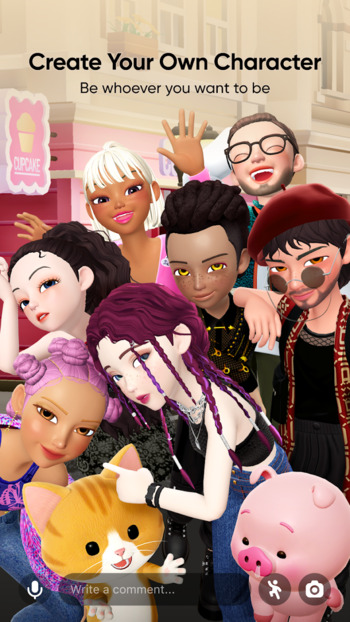 ZEPETO's 3D animated character creation feature contains beautiful and vivid graphics, including flexible and rhythmic movement. It also possesses several diverse customisation and cheerful colours. Transforming facial contours from selfies to 3D images is also excellent. It's even funnier and slightly sillier than your real-life self.
An Interactive Simulation Game
After completing the character creation aspect, the real game follows.
With the 3D animation character you have created roaming on your screen, you can begin by exploring and interacting with all the people and objects on the screen. The city you reside in is a lively one. But the first task for you is to decorate your room and house. Select your furniture, decorate the interior, and do other things to best suit your personality and style. When you finish that, do not forget to take a selfie with your beautiful house and post it on your social networks.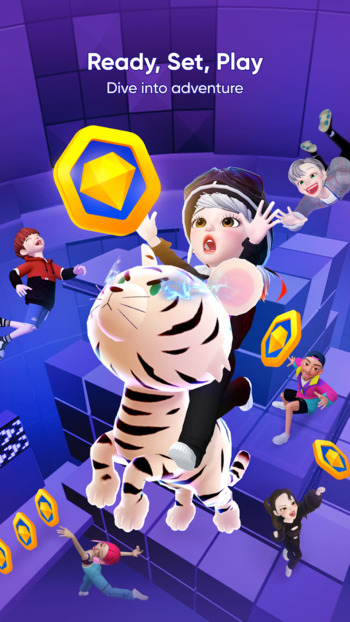 You are free to interact with several objects outside the city – sit on a chair to watch the sky, drive a car, swing from above the slide down – you can do anything you want.
Finally, the best part is making friends on ZEPETO. You can connect with whichever player is present in the city. You can text and arrange virtual dates, camp, picnic, eat, take selfies together, or get together to play a couple of fun minigames available in the app. If you don't like meeting strangers, you can invite your friends on social networks to join you in a virtual hangout. Create your characters and go on a date in this incredible virtual world. This is an incredible experience. You will never know if you have not tried it.
Explore the New World
There are several things you can explore and thousand other things you can perform with friends in this game. The city world of ZEPETO is bustling and colourful with several interesting nooks and crannies, such as a romantic stretch of green leaves, an empty station platform, or a road full of traffic. So explore with friends and feel the best moments of your virtual life.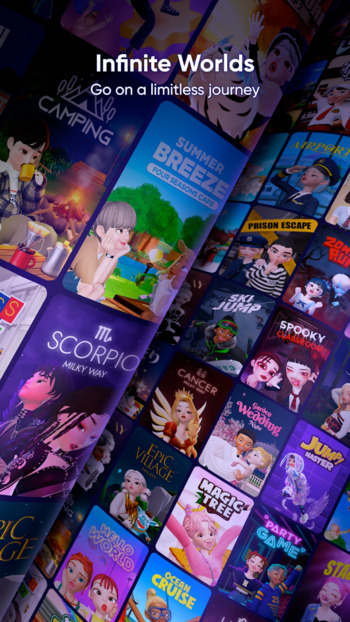 Enjoy More Traits
While the features are standalone, there are some slight drawbacks with ZEPETO, such as in-app purchases, conflicting in-app navigation, tons of ads, and big-ticket entries, and we can't keep up. But there are ways you can go around all those annoying requirements and additions.
Two Special Traits
There are two major elements in ZEPETO that one should pay attention to. The first feature is the Chat Tool, which you can use to make and follow new friends. You can talk, send DMs, and share stories, inspiration, and news in the feed simultaneously. The second special feature is the ability to create your places and objects. This second tool gives you the chance to create your custom maps and clothes. ZEPETO offers you all the necessary and important tools. This will help you in expressing your creativity. The only limit, in this case, is your imagination. Due to the factors mentioned above, ZEPETO has been downloaded millions of times, with more than 50 million users worldwide. Join the ZEPETO community, where you have the chance to customise your avatar with many goods, hang out wherever you like, and enjoy total fun.
Users Reviews
The following are the review given by players of the app; perhaps they can assist you in making your decisions: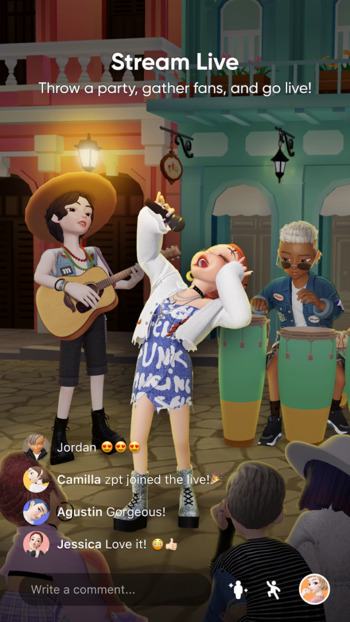 A very entertaining game. This game is a fun one. I love the clothes and the opportunity to meet new people online.
What an incredibly amazing game! Everything in this game is fair, and all the characters I meet are nice. It even allows us to join a community where we can find people of like minds. This game is incredibly awesome, even with all the ads. The in-app purchases are also cheap. If I could change one aspect of this game, it would be making it a situation where you won't have to pay to have multiple characters. I already feel that we are paying enough for new characters and outfits. That is not a big deal to make this game a 4-star.
Last Take
ZEPETO, after all, is the perfect blend of games, apps, and social networks. You can use the 3D characters you have created in your likeness. You are free to invite more friends on your social networks to have an interaction. When you cannot visit the streets in real life, you can do more than that with ZEPETO.